Life remains unaffected in UP despite Bharat Bandh call
Life remains unaffected in UP despite Bharat Bandh call
Written by
Aakanksha Raghuvanshi
Sep 06, 2018, 05:17 pm
2 min read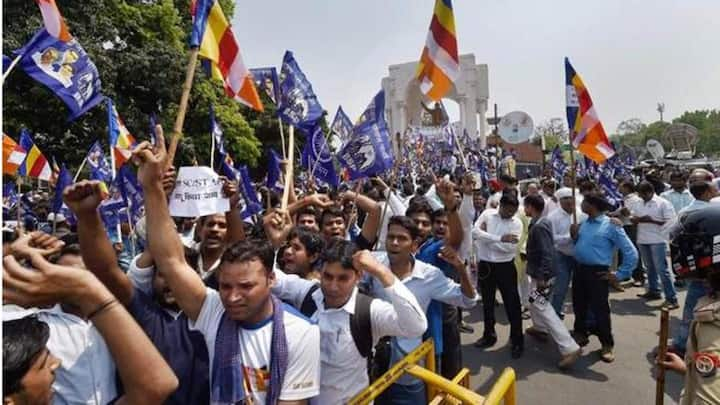 Life remained normal across Uttar Pradesh on Thursday despite a 'Bharat Bandh' call by some upper-caste groups against the recent amendment approved by Parliament to overturn a Supreme Court judgment on the Scheduled Caste/Scheduled Tribe (Prevention of Atrocities) Act. "It has no meaning. People have their feelings. In a democracy everyone has the right to express themselves," said Uttar Pradesh CM Yogi Adityanath.
Government will ensure that the law is not misused: Adityanath
Defending the provisions of the Act, Adityanath said his government will ensure that the law is not misused. "The BJP government is committed towards the welfare of people and development. We never play politics of caste and religion. The law is to protect the downtrodden. The government will ensure that it will not be misused," the Chief Minister said.
No untoward incident was reported in Uttar Pradesh
Reports from districts across Uttar Pradesh said life was normal despite the Bandh call. There was no report of any untoward incident, officials said. In a bid to check the misuse of the SC/ST Act, the Supreme Court had on 20 Mar'18 ruled that a preliminary inquiry in a case under the Atrocities Act would be done by a Deputy Superintendent of Police.
The prosecution of government officials
The apex court had also held that a government official could not be prosecuted on the mere allegation of an offense under the Act without the sanction of the appointing authority.