Beyond Section 377: Looking at prominent judgment of CJI Misra
Beyond Section 377: Looking at prominent judgment of CJI Misra
Sep 06, 2018, 04:37 pm
3 min read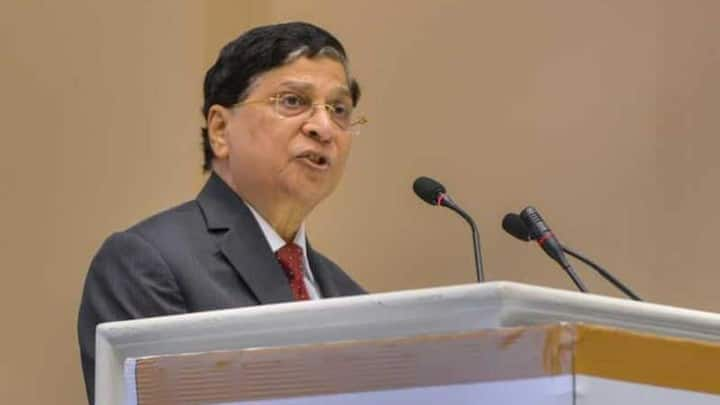 Heading a constitutional bench which read down Section 377 of the IPC, CJI Dipak Misra scripted history. The battle for the dignity of the LGBT community saw a positive end on Thursday, as homosexual sex between consenting adults is no longer a crime. Interestingly, CJI Misra has been the driving force behind many prominent judgments, restoring our faith in the judiciary and 'better days'.
Looking at CJI Misra's career from Orissa HC to SC
CJI Misra was appointed Additional Judge of the Orissa High Court in January 1996. A year later he was transferred to Madhya Pradesh High Court, and the same year he became a permanent judge. In 2011, he was elevated to become a Supreme Court judge. In August 2017, he became the CJI and his tenure will end in October this year.
CJI Misra's words on Section 377 are refreshing and much-needed
Giving the landmark judgement, CJI Misra called for heterogeneity in the society and said, "Certain sections of our society have been living in shackles of exclusion." "Freedom of living is a face of life. Sustenance of identity is a filament. One defines oneself. No one can escape who they are," he added. His words, "I am what I am" have resounded with millions.
It was CJI Misra who saved democracy after Karnataka Elections
In June this year, in a midnight hearing, the Supreme Court bench headed by CJI Misra struck down Karnataka Governor Vajubhai Vala's decision to give 15 days to BS Yeddyurappa to prove his majority. Yeddyurappa failed to win the floor test and subsequently JD(S)-Congress forged an alliance to form the government. This, despite, the Congress criticizing his tenure and calling for Misra's impeachment.
Ruling in Hadiya's favor, CJI Misra criticized Kerala HC
Silencing all theories of 'love jihad', it was CJI Misra led bench which ruled in favor of Hadiya's marriage with Shafin Jahan. The Kerala HC, earlier, called the marriage a sham and the SC bench observed the lower court overstepped its boundaries by getting involved in matters like marriage and religion change. Impugning the HC order, CJI Misra said it was 'absolutely necessary'.
Misra led bench ensured Yakub Memon was hanged
Dipak Misra headed the Supreme Court bench which rejected the mercy plea of terrorist Yakub Memon, leading to his hanging in 2015. Memon was convicted for his involvement in the 1993 Mumbai blasts and the bench heard his plea in a rare late-night judgement. Back then, CJI Misra had also received a threat letter which spoke about his 'killing'. He delivered justice anyway!
CJI Misra understood Nirbhaya's rapists should be hanged
The barbaric gangrape of Nirbhaya united the entire nation and CJI Misra understood how important this case was. He headed a bench which rejected the plea of the convicts and had noted, "If ever a case called for hanging, this was it." Notably, once he had said a marriage between convict and victim was not a compromise, showing his keen eye on sensitive manners.
Interestingly, CJI Misra understands art should be untouched
CJI Misra was the one who rejected the plea for banning 'Padmaavat', after the content of the Sanjay Leela Bhansali's movie 'offended' many. More recently, he reprimanded the petitioner who claimed Priya Varrier's wink in a movie was insulting. Justice Misra surely delivers justice!