Lord Venkateshwara Temple opened in Kurukshetra, biggest in North India
Lord Venkateshwara Temple opened in Kurukshetra, biggest in North India
Jul 03, 2018, 03:55 pm
2 min read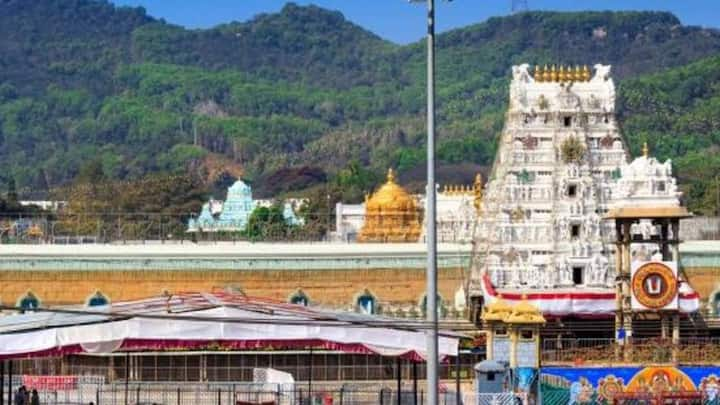 After inaugurating the Lord Venkateshwara Temple in Delhi in 2013, Tirumala Tirupati Devasthanams (TTD) had started work to build another in Kurukshetra, a holy city of Haryana. The temple got opened on Sunday. Sitting across 5.52 acres of land, it's the biggest temple in Northern India. The Rs. 35cr project took five years and hard labor of thousands of people.
Boon for Lord Venkateshwara devotees of North India, says CM
The inauguration was done by Haryana CM Manohar Lal Khattar, who said the temple would be a boon for devotees of Lord Venkateshwara in North India. A puja was conducted on Sunday with mantras and rituals done by scholar Srinivasa from Andhra Pradesh. The event also had MoS (Social Justice and Empowerment) Krishan Kumar Bedi and other MLAs in attendance.
Built with 1,500 tonnes of graphite, campus has three temples
Located near Brahma Sarovar, the temple is built with 1,500 tonnes of graphite that were brought from Tamil Nadu. The campus has three temples. The inner sanctum sanctorum of one is home to Vishnu's idol, while the other two are for his wives Bhudevi and Sridevi. The land on which the temple stands was allotted to TTD by Kurukshetra Development Board in January'12.
Temple to remain open from 6AM to 9PM
Principal Secretary TVSN Prasad said a local committee has been formed to look into the temple affairs. It would remain open from 6AM to 9PM for pilgrims, and the rituals will be performed by over 70 priests who have arrived from the main Tirupati temple.
Lord Venkateshwara temples to come up soon in Kolkata, Mumbai
The Tirupati temple has 50,000 to 100,000 pilgrims visiting it daily, with the number swelling up to 500,000 on special occasions like the annual Brahmotsavam. This makes it the most-visited holy places globally. TTD is also one of the richest religious trusts. TTD officials said it now plans to expand beyond Delhi and Kurukshetra. Lucknow, Bengaluru, Mumbai, Bhubaneshwar and Kolkata have been shortlisted.