Madhya Pradesh crisis: Horse-trading, Governor's power discussed in Supreme Court
Madhya Pradesh crisis: Horse-trading, Governor's power discussed in Supreme Court
Mar 19, 2020, 11:33 pm
3 min read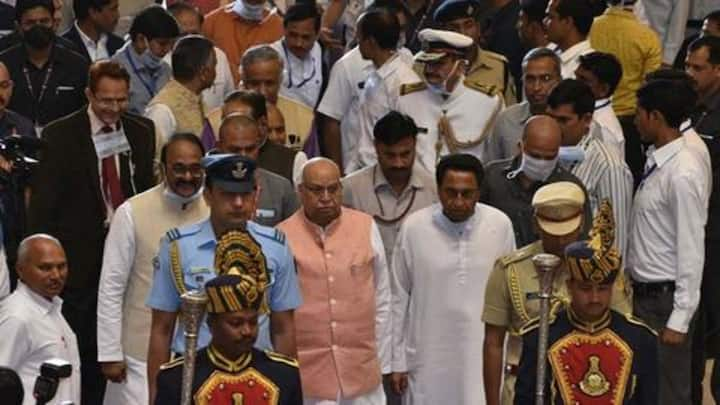 In what serves as a setback for the Madhya Pradesh government, the Supreme Court remarked today that a Governor can call for a floor test even when the Assembly is not in session. The political crisis of the central state was discussed in the top court for the second consecutive day. On Tuesday, SC had issued a notice to Chief Minister Kamal Nath.
Congress government was hit by a flurry of resignations
Merely 15 months after it seized power from BJP in MP, Congress faced a huge crisis after 22 legislators tendered their resignations, saying they were displeased with Nath. Most of them belonged to Jyotiraditya Scindia's camp, who ditched Congress and joined BJP last week. On Monday, the Assembly was adjourned till March 26, over coronavirus outbreak, prompting BJP to approach SC.
Congress said Governor overstepped his boundaries, SC didn't agree
Last week, Governor Lalji Tandon asked Nath to prove he had the numbers to run the 230-member Assembly, but the adjournment gave Nath a breather. Today, Congress claimed he acted beyond his jurisdiction by ordering the floor test, but the bench of Justices DY Chandrachud and Hemant Gupta disagreed. They argued the Governor can order Speaker to conduct a floor test.
A minority government can't be allowed to run: SC
"What happens when the assembly is prorogued and a government loses its majority? Cannot the Governor then call the assembly? Since not allowing this would mean a government in minority to continue," the bench said.
Justice Chandrachud isn't willing to give weeks to Speaker Prajapati
Justice Chandrachud suggested appointing an observer in Bengaluru to confirm that MLAs resigned willingly. Speaker NP Prajapati can get in touch with them through video-conferencing too, he said. On this, Prajapati's counsel Abhishek Manu Singhvi sought two weeks' time. Countering this, the judge said, "Weeks are gold mines for horse-trading. It is why the court has been proactive in ordering the floor tests."
Sibal asked why rebel MLAs can't vote in Assembly
Separately, Kapil Sibal, who represented Nath, said this was the first time that a Governor called for a floor test. That no one has claimed he has the majority makes the case all the more unique, he claimed. "I presume they are free men. So what prevents them from coming to the House and voting against us," he asked about the rebel MLAs.
According to Chouhan, Congress wants time for horse-trading
Meanwhile, former CM Shivraj Singh Chouhan, who is hoping BJP emerges victorious in the floor test, asked why does the Speaker need more time. "Why do they want more time? For engaging in horse-trading? Now they know that they do not have the numbers. It's an excuse to get some more transfers done," Chouhan, who is eyeing a return to CM office, said.