3 booked under NSA for cow slaughter in Congress-governed MP
3 booked under NSA for cow slaughter in Congress-governed MP
Feb 06, 2019, 10:40 am
3 min read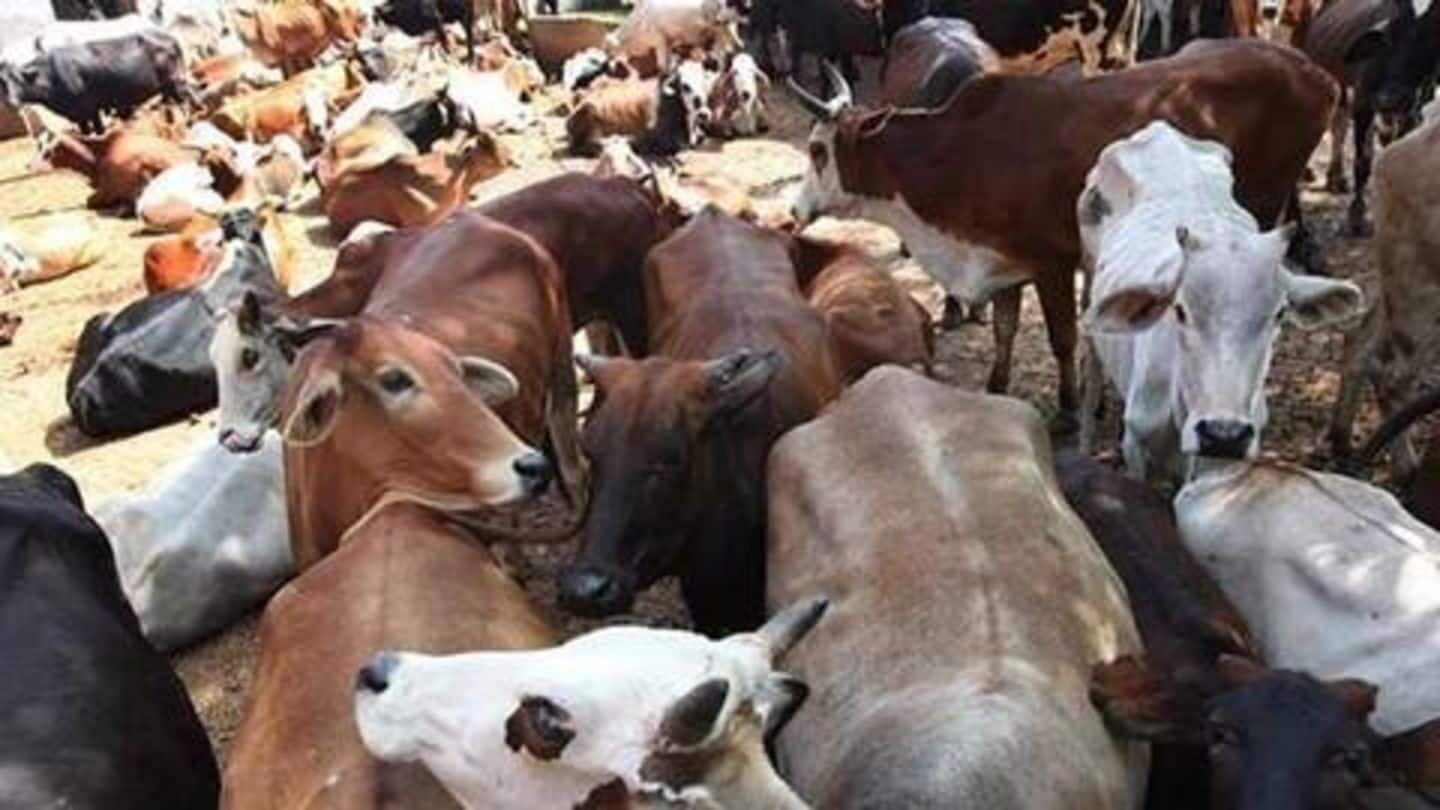 For the first time since Congress came to power in Madhya Pradesh, three people were booked under National Security Act (NSA), a strict law invoked for suspects who threaten nation's security, for cow slaughter on Tuesday. The accused were initially charged with MP Prohibition of Cow Slaughter Act but later the tough law, which allows preventive detention for a longer period, was also applied.
Police acted after receiving complaints
The incident was reported from communally sensitive Khandwa district, which is nearly 271 kms away from Bhopal. SP Siddharth Bahuguna said police got information that some people were involved in killing cows and they acted accordingly. "When the police arrived, the accused ran away from the spot, but we found the cow carcass," he said. A tip-off helped police arrest two men on Friday.
Who all have been arrested?
While brothers Nadeem and Shakeel, were nabbed on Friday morning, the third man, identified as Azam, managed to get away. He was arrested on Monday, said police. An NDTV report claimed the brothers are butchers whereas Azam, a farmer, does odd jobs. Nadeem is a serial offender who was arrested for cow slaughter in 2017, the report added. He got bail a year later.
Arrests helped in controlling the situation: Police
Bahuguna confirmed the three accused were booked under the stringent law. Giving more details about the arrest, Moghat police station in-charge Mohan Singore, said there was a fear of communal tension. He added Bajrang Dal threatened to protest on streets if the accused weren't arrested. "The arrest brought the situation under control," Singore added. Notably, NSA was used in BJP's rule as well.
Kamal Nath will make his predecessor Shivraj Singh Chouhan 'proud'
Between 2007 and 2016, NSA was used to book at least 22 'cow murderers' in Shivraj Singh Chouhan's era. Speaking on the arrests, Congress spokesperson J P Dhanopia said, Chief Minister Kamal Nath has directed authorities to maintain law and order. He claimed similar steps will be taken in future too. Meanwhile, BJP's Rajneesh Agrawal said Congress was just following their footsteps.
Is Congress equal to BJP plus 'cow'?
To recall, Congress' manifesto ahead of assembly polls last year had hues of 'saffron'. The grand old party promised to build gaushalas (cow shelters) in every village, promote commercial production of gaumutra (cow urine) and set up temporary camps on the roadside to cater to injured cows. Congress also promised to develop Ram Path Gaman, the route taken by Lord Rama during exile.