Maharashtra minister 'blames' crabs for dam breach which killed 18
Maharashtra minister 'blames' crabs for dam breach which killed 18
Jul 05, 2019, 11:51 am
3 min read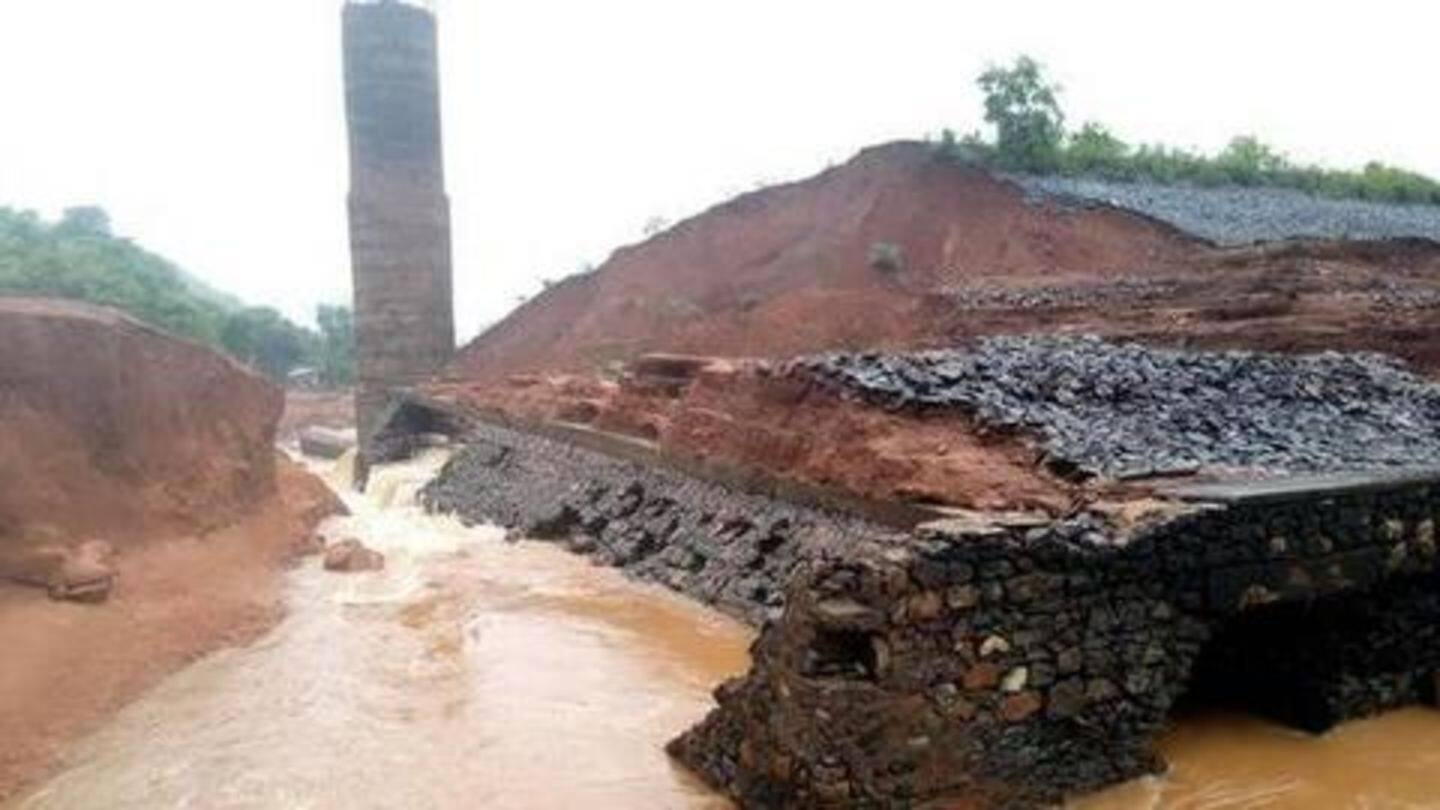 Earlier this week, a dam named Tiware got breached in Ratnagiri district of Maharashtra, killing 18 people. The fact that the dam was built just 14 years back, highlights the shoddy work of authorities. While answers need to be sought from those in power, Maharashtra Water Conservation Minister "blamed" crabs for the unfortunate incident. According to him, crabs "surrounded" the dam, leading to the deluge.
Backstory: 12 houses were washed away, CM ordered probe
The dam, having a capacity of 20 lakh cubic meter, was breached on the intervening night of Tuesday and Wednesday, causing a flood-like situation in seven downstream villages. 12 houses, adjacent to the dam, were swept away. Soon, NDRF teams were sent to rescue people. Expressing grief over the incident, Chief Minister Devendra Fadnavis ordered an SIT to conduct a probe.
Leakage happened after crabs gathered around dam: Maharashtra minister
While the incident brought the focus back on crippling infrastructure, state Conservation Minister Tanaji Sawant, came up with a peculiar explanation. Sawant said no leakages were reported earlier. "Leakage happened after a large number of crabs gathered around the dam. Locals brought the issue to our notice and our department acted on it," he said. However, he underlined that villagers complained about poor construction.
Meanwhile, former bureaucrat said dam was built on faulty design
On the other hand, experts, who visited the site, blamed the design. "The dam was built either with a faulty design or inferior material. Maharashtra has dams which are 100-years old and yet standing tall," Vijay Pandhare, a former senior bureaucrat in Maharashtra irrigation department, told HT. In all probability, the contractor didn't pay attention to technical aspects while constructing the dam, Pandhare added.
Shiv Sena MLA, who constructed dam, cried conspiracy
Interestingly, the dam was built by a firm named Khemaraj, which belongs to Shiv Sena MLA Sadanand Chavan. Speaking on the incident, Chavan said, "The dam was built by a company owned by my brother, but there is politics after the tragedy." In a bid to shrug off responsibility, he said Khemaraj handled the maintenance of the dam for only one year.
After locals complained, officer should have acted, opined Chavan
"Later, it was handed over to the respective department. If the local residents were complaining about leakages, then it's the responsibility of that particular officer to look into this matter," Chavan reportedly said.
Meanwhile, Congress said Chavan should be booked with culpable homicide
Unsurprisingly, Congress slammed the state government and demanded action against Chavan. The grand old party said Chavan should be booked under IPC Sections 304 (culpable homicide) and 302 (murder). "A police case should be filed against Sena MLA Sadanand Chavan as his firm did not construct the dam properly, leading to the death of many people," the party said in a statement.