Maharashtra: Muharram sawari, Ganesh idol installed under one roof
Maharashtra: Muharram sawari, Ganesh idol installed under one roof
Sep 18, 2018, 06:43 pm
2 min read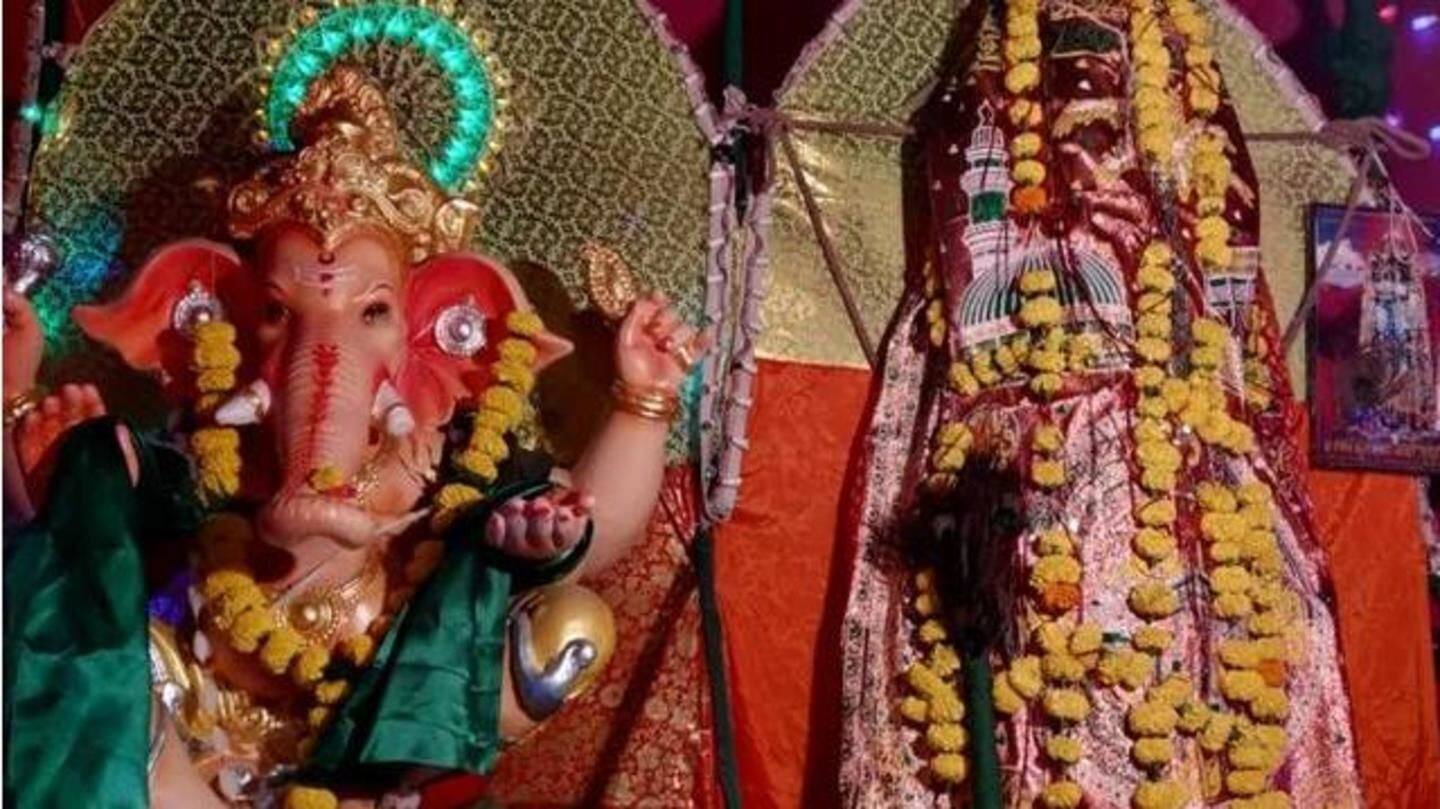 A nondescript village in Yavatmal district of Maharashtra, which earlier had witnessed communal unrest, has now set an example of brotherhood by installing both the Muharram sawari and Lord Ganesh's idol under one roof. Prayers are being held uninterruptedly by both the communities at the same venue in Yavatmal's Vidul village. This significant peace initiative has been taken by Yavatmal SP, Megnathan Rajkumar.
The SP called a peace meeting among villagers
Since the area has witnessed communal disharmony during the Ganesh festival, the Ramzan Eid, and Muharram in the past, SP Rajkumar didn't want to take a chance this time. He instructed the Umarkhed police station inspector, Hanumant Gaikwad, to call a meeting on September 8 in the gram panchayat office. In the meeting, the villagers were suggested to organize the two functions jointly.
Cops have also prepared separate schedules for procession
The villagers accepted the suggestion and set up a pandal at Nalsaheb Devsthan temple where both the religious functions are being held. The temple trust's chairman, Jayaram Dhage said, "We've decided that whenever these two festivals (Ganpati and Muharram) coincide, we'll celebrate them together." Police have also prepared separate schedules for the processions of Ganesh idol immersion and Muharram sawari to avoid any confrontation.
Some past incidents of communal disharmony in Yavatmal
Two were killed in a communal clash in Yavatmal in 2008. The district had also witnessed extensive rioting in 2006 and curfew was then clamped in several areas. Umarkhed area in the district too saw stone pelting near Markaz Masjid during Ganesh immersion in 2016.