Someone wanted to sell 'Statue of Unity' for Rs. 30,000cr
Someone wanted to sell 'Statue of Unity' for Rs. 30,000cr
Apr 06, 2020, 02:18 pm
3 min read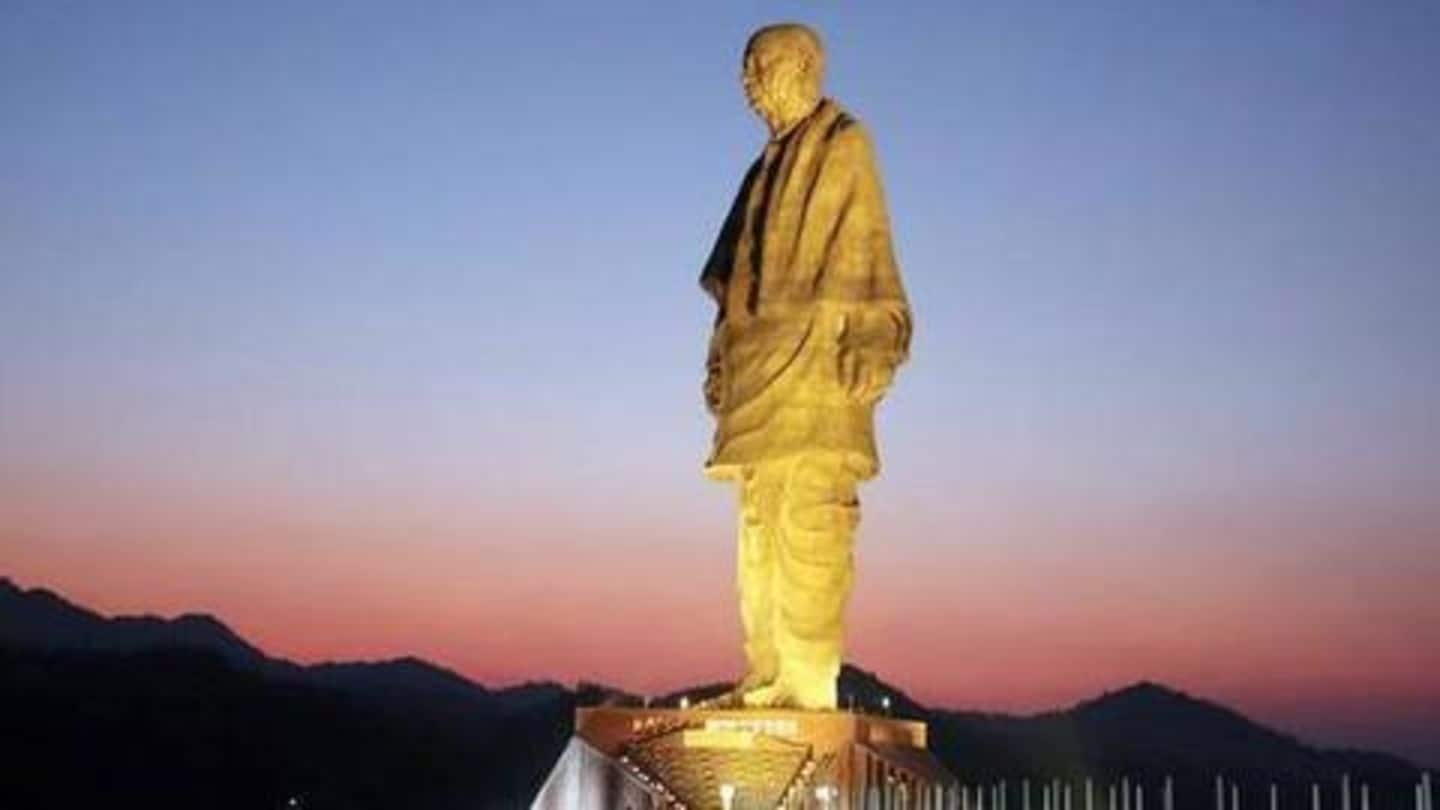 An unidentified person has been booked in Gujarat for putting an online advertisement to sell the Statue of Unity for Rs. 30,000 crore to help the government fight the coronavirus pandemic. The advertisement was uploaded on the website OLX, and has now been taken down. Notably, a case has been registered under relevant sections of the Indian Penal Code (IPC). Know what happened here.
"Urgent money required for hospitals and healthcare equipment"
As per reports, the description of the advertisement, uploaded on Saturday, read, "Emergency! Selling Statue of Unity because of urgent money required for the hospitals and healthcare equipment (sic)." The Statue of Unity, a colossal statue of Sardar Vallabhbhai Patel in Kevadiya in Narmada district, draws lakhs of tourists every year since it was inaugurated by Prime Minister Narendra Modi in 2018.
Fuming at the advertisement, the chief administrator of the Statue of Unity said, "Despite not being authorized to sell government property, this unidentified person posted the advertisement on OLX to defame the government and mislead people." The authorities added that this irresponsible advertisement hurt the emotions of crores of people who hold Sardar Patel in high regard and idolize him.
A cheating and forgery case has been filed: Cops
On the turn of events, police officer PT Chaudhary said the authorities learned of the advertisement through newspaper and subsequently approached them. "A cheating and forgery case was filed under the IPC (Indian Penal Code), Epidemic Diseases Act, and Information Technology Act," the cop said.
Meanwhile, the healthcare infrastructure of India is under immense pressure due to the pandemic. The number of positive cases stands at 4,314 with the death toll topping 100. The largest chunk of COVID-19 cases in India is linked to an event organized by an Islamic group, Tablighi Jamaat, last month. The body's chief Mohammad Saad has been booked but is still at large.
PM Modi praised the maturity shown by Indians during lockdown
Earlier today, Prime Minister Narendra Modi appreciated "the maturity" which Indians displayed during the 21-day lockdown, that is underway. Speaking on BJP's 40th Foundation Day he said, "It is going to be a long haul, we don't have to tire, our resolve and mission are to emerge victorious in the fight against this pandemic." He asked BJP workers to ensure no one remains hungry.
India showed its collective strength yesterday: PM Modi
To note, on his request, million of Indians switched off lights of their houses and lit diyas/candles to show solidarity towards each other yesterday. "We got to see our collective strength on Sunday evening," PM Modi said today, referring to Sunday's nine-minute exercise. Earlier, on March 22, he had asked countrymen to clap, bang thalis, and cheer for first responders to thank them.