Man, accused of molesting Bollywood actress mid-air, gets three-years jail
Man, accused of molesting Bollywood actress mid-air, gets three-years jail
Jan 15, 2020, 07:50 pm
3 min read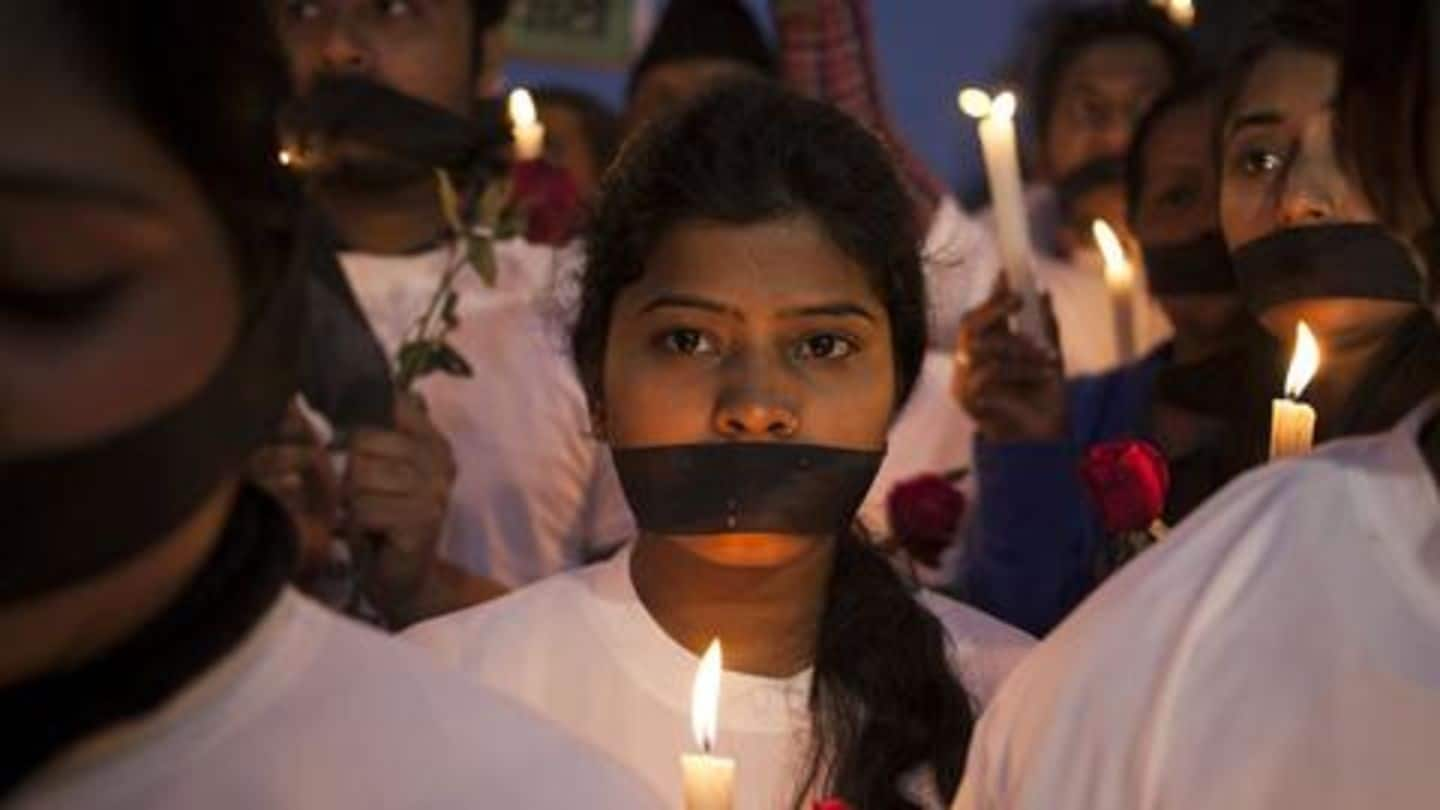 More than two years after a consultant was accused of molesting a former Bollywood actress inside a flight, the accused was convicted by a court in Dindoshi today. The convict, 41-year-old Vikas Sachdeva was sentenced to three years in jail and fined Rs. 25,500. The case dates back to December 2017 when the victim was a minor. Read on for more details.
Actress said Sachdeva touched her inappropriately
The molestation, which was extensively covered by media, happened on a Delhi to Mumbai Vistara flight. On social media, the actress, hailing from Kashmir, claimed Sachdeva kept nudging her shoulder and moved his foot up and down her neck and back. "This is not done, I am disturbed... Is this how you're going to take care of girls?" her viral post read.
Sachdeva said he slept through the entire flight
Sachdeva was arrested a day after she went public and got bail on January 20, 2018. The trial in the matter started in November 2018, and last month the defense completed the final arguments. During one of the hearings, Sachdeva said he slept through the entire flight as he was returning from a funeral. He woke up only after the flight landed.
Was tired, wanted to sleep: Sachdeva
The consultant claimed he was the first one to board the business class and had requested the crew to not disturb him even for food. "I told the air hostess that since I was coming from a funeral, I was very tired and wanted to sleep," he told. Sachdeva said the legal battle cost his job as he was fired in March 2018.
By her own admission, actress hallucinated, defense argued in court
During hearings, the defense argued that the actress admitted she was hallucinating. To support his claim, he referred to an Instagram post of 2018 wherein she spoke about a "phase". The actor said she popped anti-depressants, felt empty, restless, remained anxious, and also hallucinated. From overeating to starving herself, she did it all, she underlined in the social media post.
J&K's changed status made it impossible to contact the victim
The actress was among the nine witnesses who deposed during the trial. But a crucial procedure, the identification of the accused, didn't happen in this case and she didn't turn up. Earlier, Indian Express reported that the communication curbs imposed in Jammu and Kashmir, before the abrogation of Article 370 made it impossible for Mumbai Police to call her for the procedure.
Sachdeva and his wife broke down after his conviction
Three of the seven prosecution witnesses claimed Sachdeva slept throughout the flight. On the other hand, his wife was the only witness the defense produced. After hearing arguments, the court found Sachdeva guilty under Section 8 of the POCSO Act and IPC Section 354 (dealing with assault or criminal force used with the intent to outrage a woman's modesty). Sachdeva and his wife broke down in court.