Mandsaur-rape: 'How did the school let her leave with strangers?'
Mandsaur-rape: 'How did the school let her leave with strangers?'
Jul 01, 2018, 12:31 pm
3 min read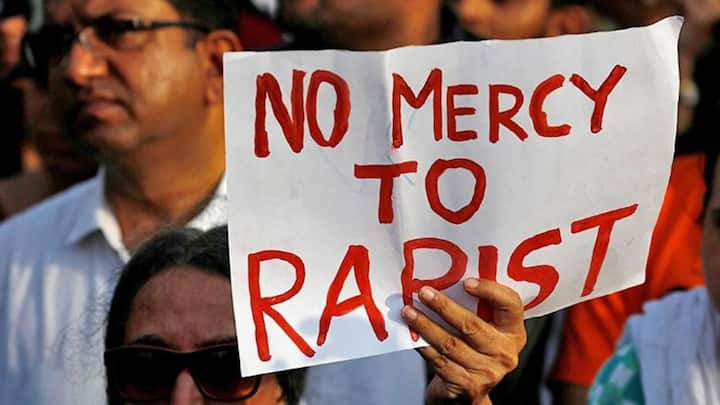 Last Tuesday, the grandmother of the eight-year-old Mandsaur victim got 30 minutes late while picking her up from school, which the family believes led to the traumatic incident: she was lured away from the premises and gangraped brutally. How couldn't the school know when she left with strangers, they asked. But the child, traumatized, is now recovering and out of danger, doctors said.
CCTV footage showed girl leaving with two men
CCTV footage showed two men, identified as Asif (24) and Irfan Khan (20), walking away with the eight-year-old on June 26. Police said they offered her sweets and told her they were taking her to her father, who was waiting some distance away. Their brutality came to light the next morning, when a neighbor saw her walking around, dazed, and alerted police.
Private parts violated, bites all over, throat slit
Details of the case were a chilling reminder of the Nirbhaya episode: the child had bite marks on her body, her nose was badly injured and rectum ruptured. Doctors believe rods or wooden sticks were inserted into her private parts in an attempt to destroy her internal organs. The men left her for dead after slitting her throat.
'Which child will follow stranger unless told by someone known?'
The families of Asif and Irfan, who stay near the school, claimed their relatives were innocent. The father of Irfan, the youngest child after five daughters, said police should probe if someone else was involved. Otherwise, "which child will follow a stranger unless told by someone known?" He added the blood on Irfan's clothes was the result of a fight.
'Victim's family recently got money, kidnapping angle possible'
Asif's mother had similar questions. Pointing out she had asked him to leave after his name emerged, she asked, "If he was involved, would he have stayed home?" "He wants an early identification parade because he's confident she won't identify him," she added. Both families alleged a kidnapping angle, saying the girl's family had recently sold land for Rs. 1.5cr, a claim confirmed by police.
CCTVs in school had been turned off that day
The girl's family has also questioned the school's role; it was found their CCTV cameras were turned off after 2pm that day due to a power cut. "The school didn't want us to approach police to ensure it doesn't get a bad name," her uncle said. Mandsaur SP Manoj Singh said they had informed the district education officer, and it was their responsibility to act.
'Won't give accused a space for burial'
Meanwhile, the accused's neighbors and the community has withdrawn support. Neighbors said they were notorious figures, while police said they often used to loiter around the school. Local Muslims held a rally for the girl, where they declared they wouldn't provide graveyard space for their burial "when they were sentenced to death." Irfan is the youngest child after five daughters, while Asif is a father of two.
MP CM assures strict and fast action
Doctors confirmed the child is now stable, though she is still traumatized. Her statement hasn't been recorded yet. Police said they have collected blood and semen stained clothes from Irfan and Asif's houses. Both were arrested Thursday. MP CM Shivraj Singh Chouhan has assured the case will be heard through fast-track courts, and that the accused will "get capital punishment at the earliest."