Meet Pawan Jallad, the man who will execute Nirbhaya convicts
Meet Pawan Jallad, the man who will execute Nirbhaya convicts
Jan 12, 2020, 11:40 pm
4 min read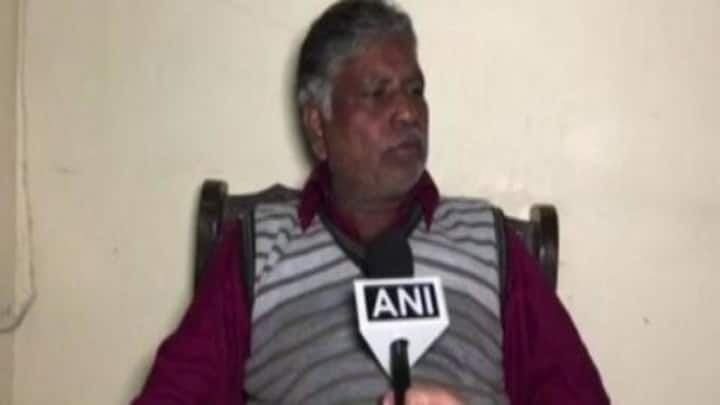 Anyone who commits heinous crimes like the Nirbhaya case deserves to be hanged, says Pawan Jallad, an executioner from Meerut. Five years after '93 Mumbai blasts convict Yakub Memon was executed, India will again witness the use of capital punishment on January 22, when the four convicts of the 2012 Nirbhaya gangrape and murder case will be hanged. And Pawan will be their executioner.
Pawan, 58, was born as Sindhi Ram into a family of executioners, according to The Statesman. His father, Mammu Jallad, grandfather, Kaluram Jallad, and great-grandfather, Lakshman Jallad, were all executioners. Pawan told IANS that he first hanged two brothers when he was aged 20-22. He carried out the execution with his grandfather at Patiala Central Jail. Since then, he has performed four other executions.
Father, grandfather executed Indira Gandhi's killers: Pawan
Pawan said his family has conducted many prominent executions. He said his father and grandfather executed Satwant Singh and Kehar Singh (convicted in the assassination of Prime Minister Indira Gandhi) and the infamous Ranga and Billa (Sanjay and Geeta Chopra kidnapping and murder case).
I have been waiting for this opportunity, says Pawan
Speaking on the imminent execution in the Nirbhaya case, Pawan told IANS, "I am preparing myself for 22 (January). Officials have told me, in any of these coming days, they would take me from here to Tihar." He added, "For months, I have been waiting for this opportunity... Bhagwan ne meri sun hi li (God has finally heard my prayers)."
Pawan will get Rs. 1 lakh for hanging Nirbhaya convicts
Pawan told the publication that he gets paid Rs. 5,000 a month by the Uttar Pradesh jail administration and has no other source of income. Executing the four Nirbhaya convicts would mean an additional Rs. 1 lakh: Rs. 25,000 for each person he hangs.
Pawan runs a family of 8, living in 1-room house
Currently, Pawan supports a family of eight on his meager income. He lives with his wife and seven children (five daughters) in the Kashiram Colony of Meerut's Lohia Nagar locality. His one-room house was allotted to him by the Meerut administration under the Kanshiram Awas Yojna, according to IANS. "I am almost broke", he said, adding "I need the money for my daughter's wedding."
As a father, I'm very happy: Pawan on convicts' execution
The additional pay aside, Pawan said he would be happy to hang the culprits. He said, "Those who commit heinous crimes like in the Nirbhaya case and those who rape little kids, deserve to be hanged." He said, "As a father, I would be very happy. And Nirbhaya's parents would finally find peace," adding that he would feel "satisfied" after hanging the culprits.
Pawan will examine noose, convicts' weight before execution
Speaking to India Today, Pawan explained the process of execution, "I will reach Tihar Jail two-three days before the date. First, the gallows and the noose will be checked. Then their weight will be measured." He added, "We will conduct trials using sacks filled with sand a day or two before the hanging. They will be hanged till they die."
Why was Pawan Jallad picked by Tihar authorities?
Notably, there are no authorized executioners in Delhi's Tihar or Mandoli Jails. Tihar's jail directorate had hence approached the UP jail directorate seeking an executioner. Initially, Tihar had sought two executioners, however, the one picked from Lucknow fell sick, Pawan said. Since Pawan was trained in the occupation by his family and is physically fit, the Tihar Jail administration personally asked for him.
Delhi court recently issued death warrant against four convicts
Earlier this month, Additional Sessions Judge Satish Kumar Arora had issued a death warrant against the four convicts in the Nirbhaya case: Mukesh (32), Pawan Gupta (25), Vinay Sharma (26) and Akshay Kumar Singh (31). They would be hanged at 7 am on January 22. However, each convict will be allowed to meet one family member once before execution.
Convict's mother pleaded Nirbhaya's mother for mercy in court
Upon hearing the order, all convicts reportedly wept. According to NDTV, Mukesh Singh's mother even walked to Nirbhaya's mother, Asha Devi, in the courtroom, holding her sari as she pleaded mercy. "Please forgive my son. I am begging you for his life," Singh's mother said crying. Devi, also in tears, responded, "I had a daughter, too. What happened to her, how can I forget?"
What was the Nirbhaya gangrape and murder case?
On December 16, 2012, six men, including a minor, gang-raped 23-year-old "Nirbhaya" on a moving bus in Delhi. The victim was penetrated with iron rods, and suffered such catastrophic injuries, that her intestines had been pulled out. She died during the treatment. Ram Singh, the fifth accused, died in jail in 2013, while the juvenile spent time in a reformation home and was released.