Mehul Choksi will be extradited, says Antigua's PM
Mehul Choksi will be extradited, says Antigua's PM
Jun 25, 2019, 02:17 pm
3 min read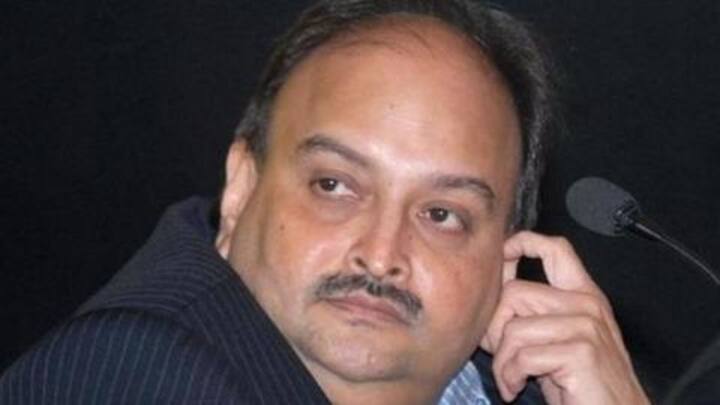 India's grip is tightening around Mehul Choksi, and soon he might be extradited. Choksi, who is an accused in the massive Rs. 13,000 crore PNB scam, took refuge in Antigua last year thinking he might evade justice. But on Tuesday, Antigua's Prime Minister said Choksi's citizenship would be revoked after he exhausts all "legal options". Notably, Antigua doesn't have an extradition treaty with India.
Context: Choksi and Nirav Modi cheated PNB of crores
Choksi and his nephew Nirav Modi pulled off the biggest scam of India's banking history. With the help of some dishonest PNB employees, they got fraudulent LoUs (Letter of undertaking) issued, which helped them receive loans from other banks. PNB spoke about the scam in early 2018, but by then Choksi and Modi had left the country. Subsequently, ED and CBI launched an investigation.
Choksi made Antigua his home, India started building pressure
After he fled from India, red-corner notices and non-bailable warrants were issued against Choksi. Since he became a citizen of Antigua, it was difficult for probing agencies to make any headway in the case. Thereafter, India began putting diplomatic pressure on the island nation prompting Prime Minister Gaston Browne to say that Choksi's citizenship would be revoked. "That is the reality," he said.
He will be deported to India, said Browne
On Tuesday, Browne reportedly said Choksi followed the process and obtained the citizenship of the country. "We do have recourse, the reality is that his citizenship will be revoked and he will be deported to India," he said. Browne went on to say that presently the matter is before the court but once legal proceedings end, Choksi would be sent to India.
"Choksi has a right to defend his position"
"We have conveyed to Indian government that criminals also have fundamental rights and Choksi has a right to go to court to defend his position. But I can assure you after he has exhausted all of his legal options, he will be extradited," Browne added.
Earlier, Choksi wanted ED to interrogate him in Antigua
Recently, Choksi "requested" ED to question him in Antigua claiming he isn't fit. But the agency said it would not interrogate him in a foreign land. ED told Bombay High Court it was ready to provide an air ambulance to Choksi and bring him to India. He would get all medical aid, ED underlined. Further, it said that Choksi didn't cooperate in the probe.
Subsequently, HC asked Choksi to submit his medical records
After Choksi spoke about his health and ED called it nothing more than a facade, Bombay HC came up with a solution. The bench directed Choksi to submit his medical records. The reports will be examined by a team of specialists of government-run JJ Hospital, who will decide whether he is fit to travel or not. The team will submit its findings to the court.
Meanwhile, Modi is lodged in a London jail
The red capes are coming for not only Choksi, but his nephew as well. After hopping several countries, Modi settled in the UK where he was arrested in March. Since the arrest, Modi's bail has been denied four times. During his latest hearing, Justice Ingrid Simler said she was convinced attempts were made to destroy crucial evidence, and hence she can't give him relief.