Muzaffarnagar: 60 shops closed after Adityanath seeks 'revenge' over violence
Muzaffarnagar: 60 shops closed after Adityanath seeks 'revenge' over violence
Dec 22, 2019, 06:46 pm
2 min read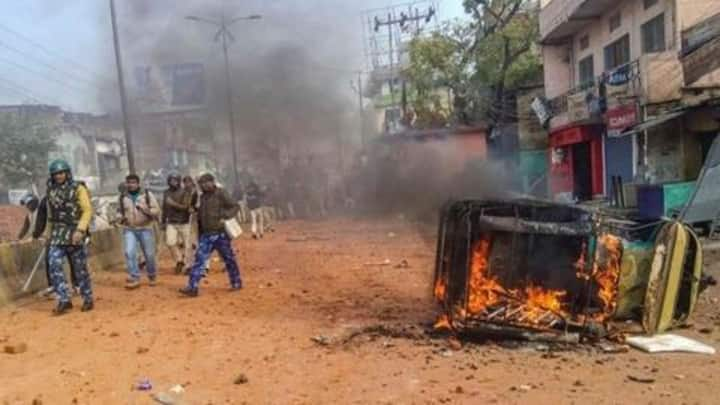 Over 60 shops in Uttar Pradesh's Muzaffarnagar were sealed following violent protests in the city. The development comes after Chief Minister Yogi Adityanath said on Thursday that properties of those involved in the violence will be seized to compensate for the loss of public property. Violent protests against the Citizenship Amendment Act reached Muzaffarnagar on Friday where two people lost their lives. Here's more.
67 Muzaffarnagar shops shut; sealing notices sent to Lucknow shops
According to NDTV, 67 shops were shut in Muzaffarnagar and some notices for sealing have been distributed in Lucknow. UP's Lucknow and Sambhal also witnessed violent protests on Thursday, however, no shops have been sealed there yet. SSP Abhishek Yadav told The Times of India that they are investigating why these Muzaffarnagar shops were closed during Friday's protests and a mob gathered around them.
Properties of miscreants will be seized and auctioned for compensation
After the violence in Lucknow and Sambhal, Adityanath had said, "There was violence in Lucknow and Sambhal and we will deal with it strictly. All properties of those involved in damaging public assets will be seized and auctioned to compensate for the losses." The CM had said, "They have been captured in video and CCTV footage. We will take revenge."
2018 SC order allowed Muzaffarnagar admin to seal shops
Additional Chief Secretary (Home) Awanish Awasthi told TOI that in October 2018, the Supreme Court had passed an order allowing the state governments to seek compensation for loss of public property from those responsible for the damage. The top court also ruled that appropriate action should be taken against those responsible for such violence under the Indian Penal Code.
After Friday prayers, violence broke out in Muzaffarnagar
Violence broke out in Muzaffarnagar after Friday prayers in the city. Several bikes and cars were torched during protests and around 30 people, including cops, were injured. Two youths were reportedly killed in police firing. In protests across Uttar Pradesh, 13 people died on Friday. Reportedly, 705 people were arrested and 124 cases were filed in connection with the state-wide violence.