Muzaffarpur shelter home case: Owner Brajesh Thakur gets life imprisonment
Muzaffarpur shelter home case: Owner Brajesh Thakur gets life imprisonment
Feb 11, 2020, 04:44 pm
2 min read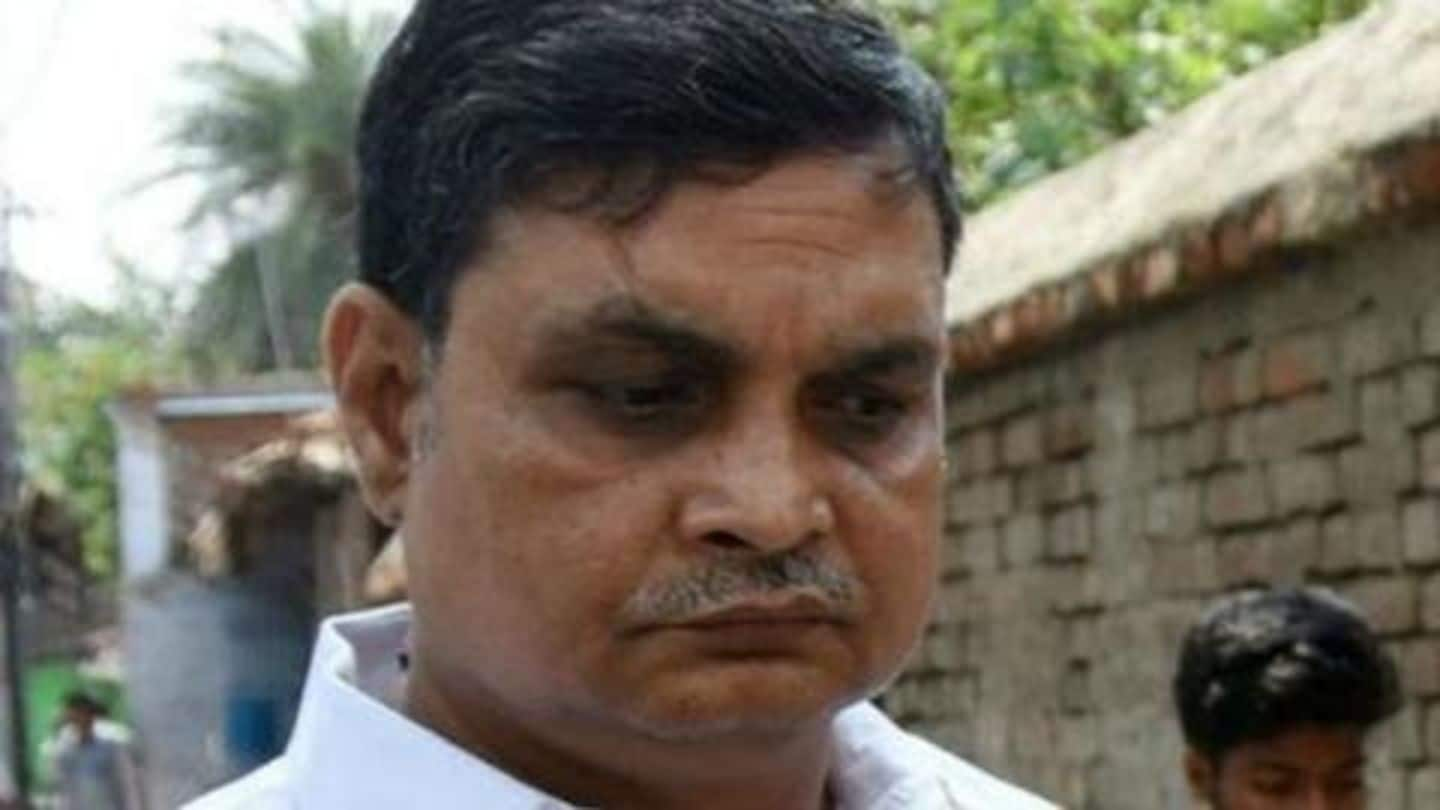 On Tuesday, Brajesh Thakur, the owner of the infamous Muzaffarpur shelter home where minors were raped, was sentenced to life imprisonment by a Delhi court. The rampant sexual abuse at the government-run shelter home came to light in 2018 after the Tata Institute of Social Sciences (TISS) conducted an audit. After outrage, the Central Bureau of Investigation (CBI) took over the case.
Girls were sexually abused, sent to Thakur's "friends"
Dozens of girls who lived in the shelter home were sexually abused, beaten, and starved by Thakur and his aides. Upon investigation, it was learned that Thakur "sent" the minors to his "friends" who also abused them. A politically-well connected man, Thakur, was shifted out of Bihar on court's orders. It was believed he could use his clout to influence witnesses.
Thakur and 18 others were convicted last month
On January 20, Thakur and 18 others were convicted on serious offenses including criminal conspiracy and penetrative sexual assault on minors. Thakur was held guilty under aggravated sexual assault under POCSO (Protection of Children from Sexual Offences) Act. In the horrendous case, 20 were named, and Additional Sessions Judge Saurabh Kulshreshtha acquitted only one. Some women were also involved in the crime.
Female accused were found guilty for turning blind eye
As per reports, one female accused, Rosy Rani, who was the former assistant director of the child protection unit in Muzaffarpur, was convicted under section 21(1) of the POCSO Act. Other accused, Shaista Praveen, Indu Kumari, Minu Devi, Manju Devi, Chanda Devi, Neha Kumari, Hema Masih, Kiran Kumari, were convicted for criminal conspiracy, abetment of rape, and failing to report the offense.
Earlier, CBI said no girl was killed within the premises
After the case surfaced, there were allegations that Thakur and his accomplices killed girls and buried them inside the premises. But last month, CBI informed the court that it didn't find proof to back these claims. The top investigating agency said the skeletons recovered from the shelter home, belonged to a woman and man. The girls, believed to have died, were traced.