Muzaffarpur shelter home case: Owner Brajesh Thakur, 18 others, convicted
Muzaffarpur shelter home case: Owner Brajesh Thakur, 18 others, convicted
Feb 11, 2020, 04:32 pm
3 min read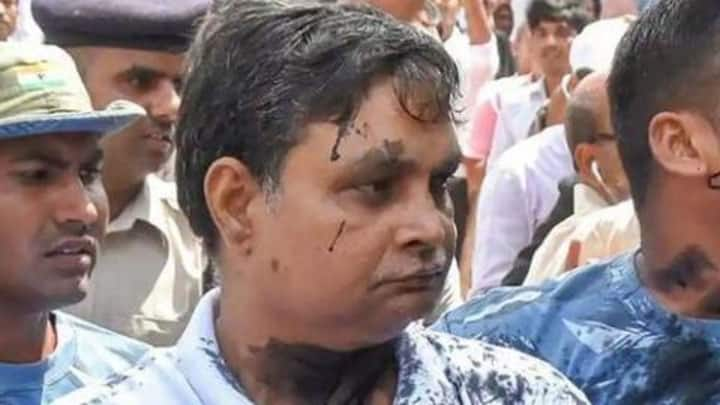 Brajesh Thakur, who ran a shelter home in Bihar's Muzaffarpur where minor girls were raped and assaulted, was held guilty by a Delhi court today. 18 others, accused in the horrendous case, were also convicted on charges including criminal conspiracy and penetrative sexual assault on minors. Arguments on the quantum of punishment will be heard on January 28. Here's more.
Horror meted on girls surfaced after TISS' audit
The rampant sexual abuse came to attention in 2018 when the Tata Institute of Social Sciences conducted an audit. It was revealed that over 30 girls were raped, starved, and thrashed inside the shelter home. Some of the victims were even "sent" to Thakur's accomplices and were forced to dance on vulgar songs. Subsequently, journalist Nivedita Jha sought a court-monitored probe into the matter.
Supreme Court also expressed shock at the incident
The incident sent chills down the Supreme Court too, which wondered what was happening in the country. This case also exposed faultlines in Bihar Chief Minister Nitish Kumar's governance, especially since a minister of his cabinet was linked to Thakur. Chandrashekhar Verma, the husband of Bihar's former social welfare minister Manju Verma, was Thakur's "close friend". This connection forced Manju to resign.
SC ordered to shift Thakur to Patiala jail
When politically-well connected Thakur was arrested, SC feared he might influence the case and ordered that he is shifted out from Bihar to a high-security prison in Patiala. The court also berated Manju, against whom action wasn't taken immediately. "Just because she happens to be cabinet minister doesn't make her above the law. The whole thing is highly suspicious," SC commented in October, 2018.
This month, CBI told court girls weren't killed in premises
After the case surfaced, there were allegations that Thakur and his accomplices killed girls and buried them inside the premises. But this month, CBI informed the court that it didn't find proof to back these claims. The top investigating agency said the skeletons recovered from the shelter home, belonged to a woman and man. The girls, believed to have died, were traced.
Thakur wanted testimonies of witnesses to be rejected
On Saturday, the court rejected Thakur's plea wherein he requested that testimonies of witnesses should be rejected, as they are unreliable. "It is pertinent to mention that the investigation into the allegations of murder was based on the statements made by the prosecutrixes (rape survivors) who are prosecution witnesses in the case," the petition claimed. But the court didn't agree and junked it.
Of 20 accused, only one was acquitted
Of the 20 accused, Additional Sessions Judge Saurabh Kulshreshtha acquitted only one. Thakur was held guilty under aggravated sexual assault under POCSO (Protection of Children from Sexual Offences) Act and could be sentenced to life imprisonment.