Bank unions announce nationwide strike on Jan 31, Feb 1
Bank unions announce nationwide strike on Jan 31, Feb 1
Written by
Siddhant Pandey
Jan 15, 2020, 06:46 pm
2 min read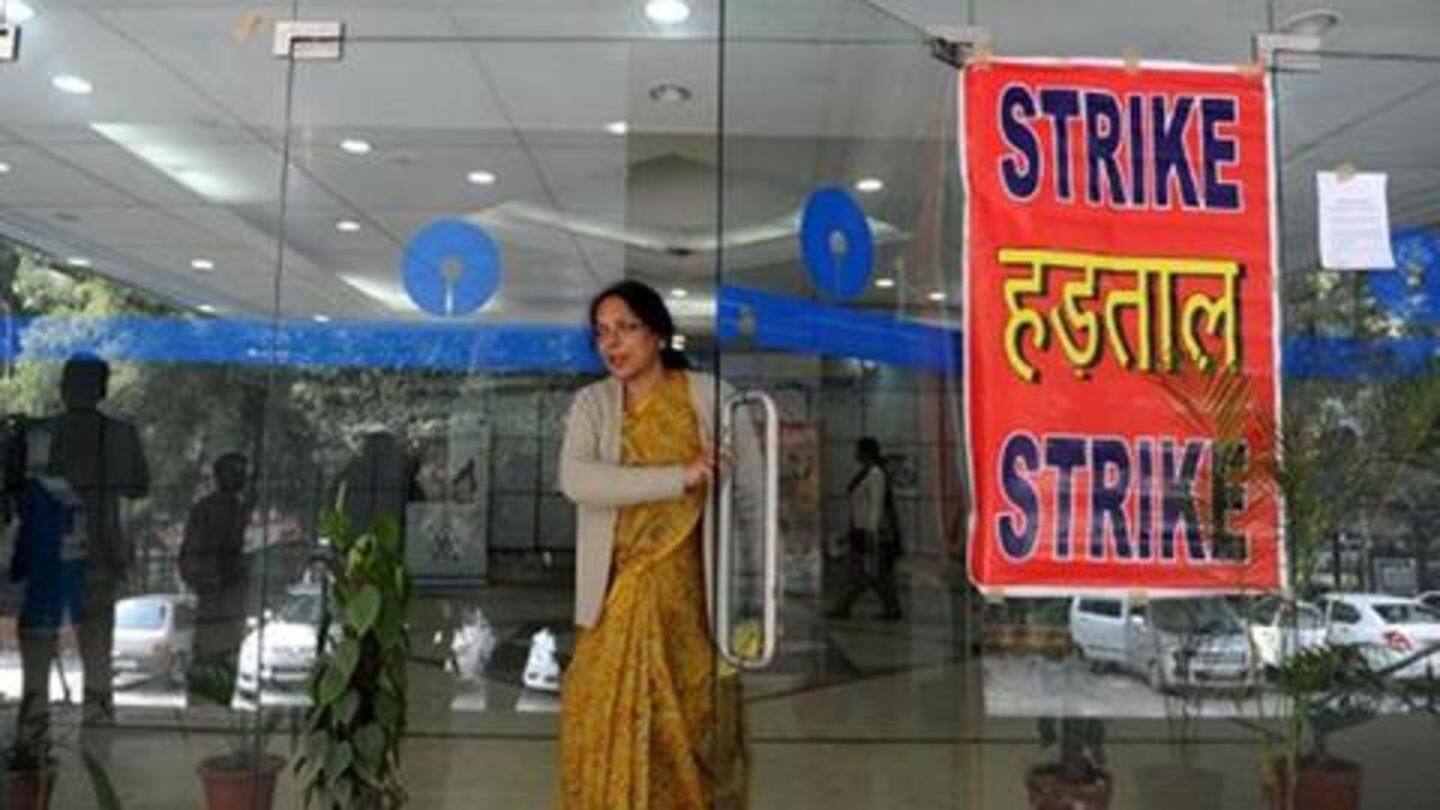 Bank employee unions on Wednesday announced a two-day nationwide strike starting January 31. The strike is significant since it coincides with the days when the Economic Survey and the Union Budget will be announced. This is the second significant bank strike in January. Earlier, bank unions had joined the January 8 'Bharat bandh' called by trade unions. Here are more details.
Strike coincides with Union Budget announcement on Feb 1
The two-day strike was announced after talks of wage revision between banks and the Indian Banks Association (IBA) failed to make headway. The last wage revision meeting was held on January 13. The strike would greatly impact banking services on January 31, when the Economic Survey will be presented, and February 1, when Finance Minister Nirmala Sitharaman will present the Union Budget.
Bank unions were offered 12.25% wage hike; they refused
According to Livemint, representatives of the nine trade union constituents of the United Forum of Bank Unions (UFBU) met with IBA to discuss several wage-related demands. However, their demands were turned down. They were offered a 12.25% hike, which they refused. UFBU has demanded wage revision settlement at a 20% hike on payslip components with adequate loading thereof.
Here are the union's other demands
Separately, the bank unions had demanded five-day workweeks, the merger of special allowance with basic pay, withdrawal of the new pension scheme and updation of pension. They have also sought improvement in family pension. The unions have demanded Income Tax exemption on retiral benefits, uniform definition of business/lunch hours, the allocation of State Welfare Fund based on bank's operating profits, etc.
UFBU threatened indefinite strike from April
Livemint quoted UFBU general secretary Debasish Basu Chaudhury as saying, "After discussing the financial offers of IBA amongst the constituents, UFBU expressed its inability to accept the same. Thereafter UFBU meeting was held as scheduled and decisions were taken to launch agitations and Strike actions." The UFBU has also threatened a three-day strike from March 11-13 and an indefinite strike starting April 1.