Ban on sale of firecrackers in Delhi-NCR lifted
Ban on sale of firecrackers in Delhi-NCR lifted
Sep 13, 2017, 12:42 pm
2 min read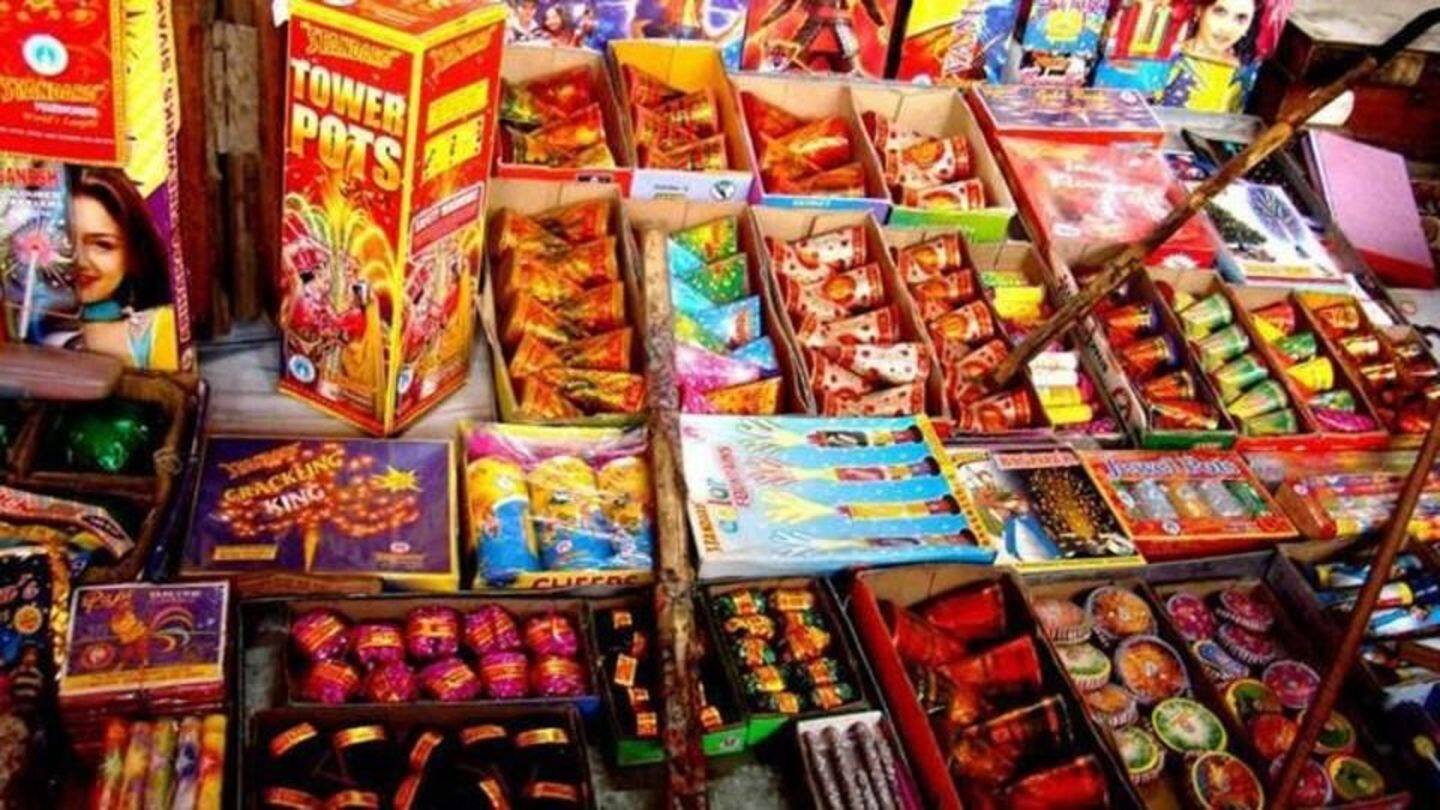 Ahead of Diwali, the SC has lifted a ban on sale of firecrackers in Delhi-NCR. The ban had come last year after poor quality of air was recorded during and after Diwali. Batting for a "balanced approach" rather than a radical step, the SC capped the number of sale licenses at 500, half of 2016, saying, "More than 50 lakh crackers should be enough."
2016 Diwali intensified Delhi's years-long battle against polluted air
Delhi has battled with air pollution for several years. Last year's Diwali worsened matters as Particulate Matter concentration rose to 10; PM 2.5, which is the "standard measure of air quality, was as much as 13 times the safe limit".
Following the 2016 fiasco, the SC had enforced a blanket ban on sale of firecrackers. But a bench has observed that it's "an extreme step". It is also necessary to ensure justice to those who have already acquired licenses to sell fireworks, it said. Maintaining health is more important that commercial interests, the SC pulled up the Delhi government and police for "lethargic" response.
What measures does the SC want enforced?
Apart from capping licences at 500, the SC has prohibited transport of firecrackers from other states into Delhi-NCR. Traders have been directed to exhaust their existing stock of 50,00,000kg. It has banned the use of antimony, arsenic, lithium, lead, mercury and strontium chromate in firecrackers. Bursting of crackers won't be allowed in "silent zones"- a 100m-radius around hospitals, educational institutions, courts and religious places.