Odd-even scheme could return as Delhi grapples with pollution crisis
Odd-even scheme could return as Delhi grapples with pollution crisis
Written by
Shiladitya Ray
Dec 25, 2018, 05:49 pm
3 min read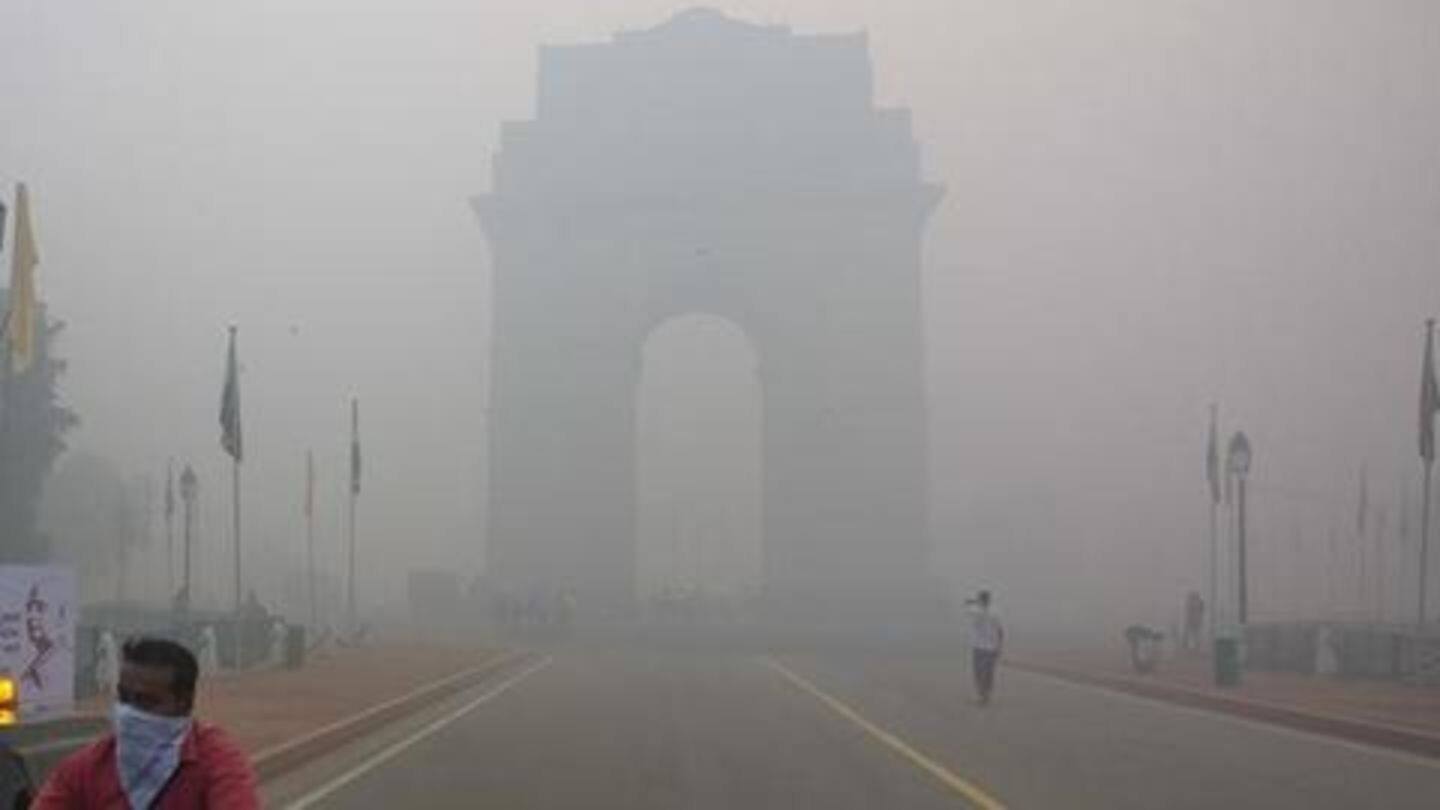 Delhi's 'odd-even' vehicle rationing scheme might soon be making a comeback. With air quality in Delhi remaining in the 'severe' category for the fourth day in a row, Delhi Chief Minister Arvind Kejriwal, on Tuesday, said that the scheme could be reintroduced if the need arises. Notably, this is the worst air quality crisis Delhi has faced since Diwali. Here are the details.
The different gradations of air quality
An air quality index (AQI) reading in the range of 0-50 is considered 'good', 51-100 'satisfactory', 101-200 'moderate', 201-300 'poor', 301-400 'very poor', and 401-500 'severe'. Anything above 500 is considered hazardous.
The air pollution crisis gripping the national capital
Since Saturday, Delhi's AQI readings have hovered in the 'severe' category, prompting the Delhi CM to consider reintroduction of the scheme. Notably, on Sunday, Delhi recorded its second poorest air quality this year, with AQI touching 450. Additionally, meteorological conditions, as of now, are unfavorable for the dispersal of pollutants and hence, the dismal conditions might persist for a while.
A brief background of the odd-even scheme
The odd-even scheme was first introduced in 2015, and was enforced twice in 2016 - between January 1-15 and April 15-30 - to combat air pollution in the capital. The scheme is part of the Supreme Court-enforced Graded Response Action Plan (GRAP) which prescribes drastic measures, including a ban on entry of trucks, when 'severe plus' levels of air pollution persist for over 48 hours.
What Delhi CM Arvind Kejriwal had to say
"We're taking a number of steps like tree plantation drives and buying 3000 buses etc. We sanctioned one of largest metro phases yesterday day. If the need arises, we'll implement the Odd-Even scheme. Each individual has to play a role in reducing pollution," said Kejriwal.
Other measures that have been recommended
Meanwhile, in view of the poor air quality, the Environment Pollution Control and Prevention Authority (EPCA) has directed traffic police in the capital to deploy special teams to ensure congestion-free vehicle movement, especially in high traffic corridors. Police have also been asked to crack down on illegal industries and make efforts to control polluting activities, particularly waste burning.
These measures apart, the EPCA has also directed those living in the capital to take precautionary measures to avoid adverse health impacts. Frequent wet mopping has been advised to reduce dust, while residents have been urged to wear certified pollution masks that filter out particulate matter. Use of N-95, N-99, or P grade pollution masks/respirators has been advised for outdoor activities.