In a first, Odisha auto dealer fined Rs. 1 lakh
In a first, Odisha auto dealer fined Rs. 1 lakh
Written by
Ratnadeep Choudhary
Sep 17, 2019, 05:52 pm
2 min read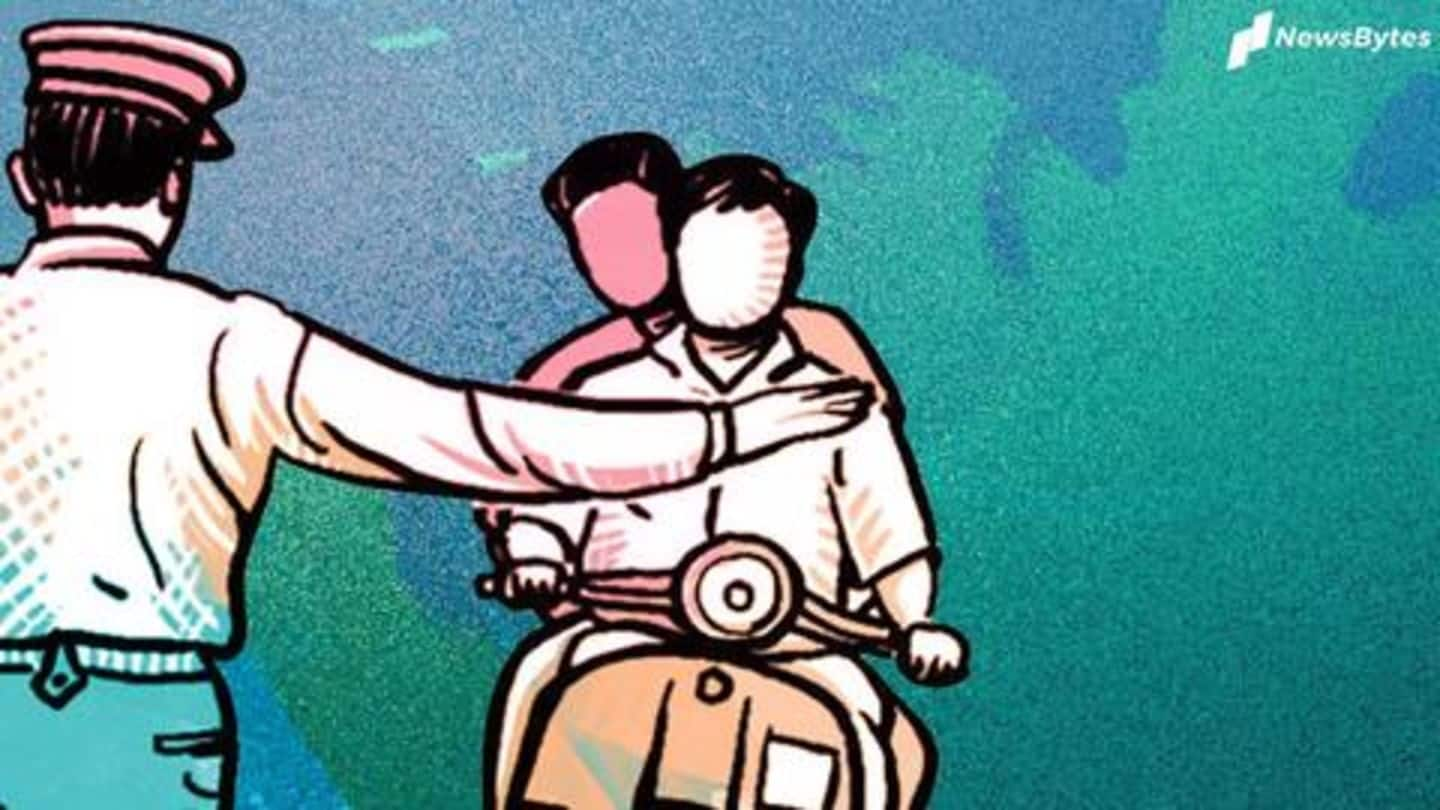 After the new Motor Vehicles Act was implemented, traffic offenders are penalized on a daily basis. But in a first-of-its-kind case, Odisha police levied a fine of Rs. 1 lakh on an auto dealer for selling a Honda Activa scooter without a registration number on August 28. The fine was imposed on September 12 after the vehicle was impounded during a routine examination in Cuttack.
Cops caught the woman driver, she blamed it on dealer
The two-wheeler was purchased from Khimji Honda dealer, Bhubaneswar, by one Kabita Panda. After her vehicle was impounded, Panda told police that the concerned showroom didn't provide her with the registration number. Subsequently, RTO officials in Cuttack levied the hefty fine on the dealer. Not only this but they also asked their Bhubaneswar counterparts to cancel the trade license of the dealer.
Apparently, dealer committed an offense under old law too
While penalties have increased from September 1, the dealer would have been fined under the old law too. State Transport Commissioner Sanjeeb Panda said dealers are responsible for giving registration number, pollution certificates, and insurance to the buyers. He asked dealers to not handover vehicles without proper documents. Panda also mentioned that vehicles should not be treated as an "over the counter product".
Earlier, a policemen was fined in Odisha
In yet another recent incident, a sub-inspector in Odisha's capital was also fined Rs. 5,000 for carrying two pillion riders on his bike. Twitterati shared the clip of sub-inspector Santosh Kumar Bhanj extensively and tagged the police commissioner. Following the post, Bhubaneswar's police commissioner Sudhansu Sarangi asked the officials to issue a challan to the sub-inspector and collect fine.
Separately, Odisha has decided to relax fines
Last week, Odisha joined the bandwagon of states which have decided to water down the Act. Chief Minister Naveen Patnaik announced partial relaxation of fines after police faced mob fury for issuing hefty challans under the amended rules. The duration of the relaxation period is 3 months. Since September 1, Odisha has collected penalty amounting over Rs. 1 crore from traffic violators.