Over 1,000 have recovered from the deadly coronavirus in India
Over 1,000 have recovered from the deadly coronavirus in India
Apr 13, 2020, 08:08 pm
4 min read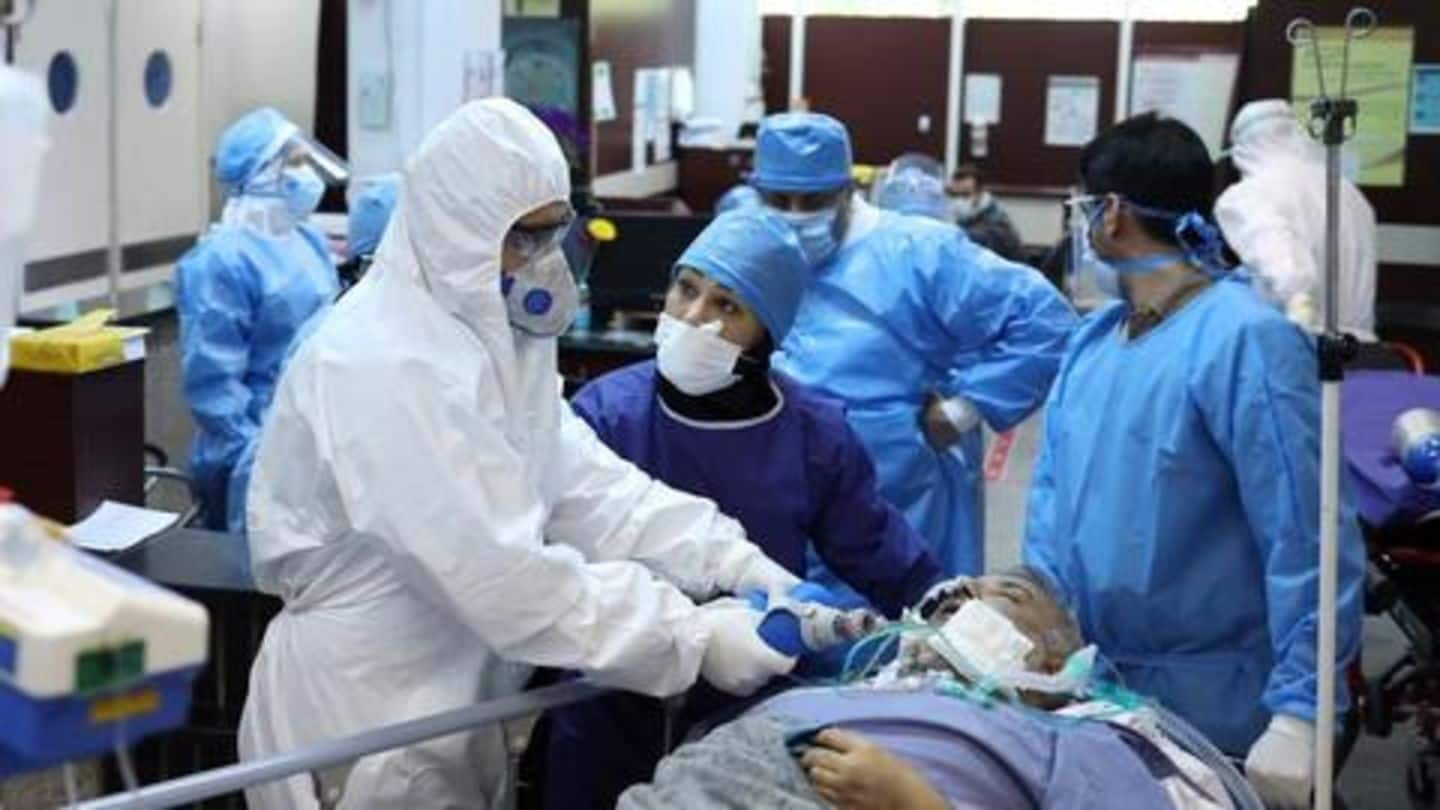 To say that the world is going through gloomy times would be an understatement since the coronavirus pandemic has taken 114,247 lives and infected 1,848,503. However, just like the COVID-19 disease, even humans aren't giving up. In a positive piece of news, 423,625 have been cured of the virus globally. In fact, more than 1,000 have defeated the disease in India alone.
India's tally stands at 9,205; 331 have died
A total of 1,080 recovered in India, data from John Hopkins University showed at the time of press. Unfortunately, 331 have perished in the country, and the number of infections stands at 9,205. The country, meanwhile, is under a 21-day lockdown that started on March 25, but in all likeliness, will be extended for at least two weeks. An official announcement is awaited.
So, when is a patient declared cured?
A patient is said to be cured after two tests, done on consecutive days, yield negative results. These tests are typically conducted after 14 days. Hospitals across the country are welcoming these developments with celebrations as they clap for those walking out of medical facilities.
In Karnataka, cured patients received a warm send-off
This weekend, a video surfaced on social media where it was seen that doctors, nurses, and other staff members of Chikkaballapur Hospital in Karnataka, clapped and cheered for COVID-19 patients who had recovered. The warm send-off caught Karnataka's Education Minister K Sudhakar's attention who said there is no reason to fear the disease but stated that enough awareness must be spread about it.
You can watch the video here
ಕೊರೋನಾ ಬಗ್ಗೆ ಆತಂಕ ಬೇಡ, ಜಾಗ್ರತೆ, ಎಚ್ಚರ ಇರಲಿ. ಪ್ರಸಕ್ತ ಸವಾಲುಗಳ ಮಧ್ಯೆ, #COVID19 ನಿಂದ ಪೂರ್ಣಚೇತರಿಸಿಕೊಂಡ 4 ಜನರನ್ನು ಚಿಕ್ಕಬಳ್ಳಾಪುರದ ಸರ್ಕಾರಿ ಆಸ್ಪತ್ರೆಯಿಂದ ಚಪ್ಪಾಳೆ, ಹೂಗುಚ್ಚಗಳೊಂದಿಗೆ ಬೀಳ್ಕೊಟ್ಟದ್ದನ್ನು ನೋಡಿ ನಮ್ಮ ವೈದ್ಯರು, ಆರೋಗ್ಯ ಸಿಬ್ಬಂದಿ ಬಗ್ಗೆ ಹೆಮ್ಮೆ ಅಧಿಕವಾಯಿತು. pic.twitter.com/lliFtubpkI

— Dr Sudhakar K (@mla_sudhakar) April 12, 2020
Isolation wards are depressing but patients need to remain optimistic
Spending time in isolation, away from family members, isn't easy. This is why doctors tell COVID-19 patients to focus on good things and not remain stressed. Rohit Sharma, one patient who recovered from the disease, told NewsBytes, that tension may lead to other health problems. He said one can defeat the disease by being patient. "Just keep your spirits high," he added.
Uttarakhand's first COVID-19 patient was scared for obvious reasons
Shailendra Singh, a 26-year-old IFS officer, who became Uttarakhand's first case reflected the same sentiment. Speaking to Hindustan Times, Singh said he was scared that the disease would halt everything in his life. He stopped checking news after 10 days of isolation and was determined to defeat the disease. He said the time in isolation helped him understand life better.
Sheer determination will help patients, said a recovered man
Similarly, 59-year-old Dharamnath Singh of West Bengal, who defeated COVID-19, also stressed on being positive. "The virus can be defeated with sheer determination and will power," Singh, who lost his sister-in-law to the disease, told the daily. Singh got a kidney transplant done in 2006 and suffers from diabetes but his underlying health conditions didn't affect his resolve to emerge stronger.
Plasma from recovered patients can be used to treat others
The increase in the number of recovered patients assumes significance as they could help to cure others. Doctors have found that when critically ill patients are infused with the plasma of recovered patients, their health improves. In India, states like Maharashtra, Tamil Nadu, and Delhi, have asked Centre to allow them to explore this treatment. Health Minister Harsh Vardhan promised to look into it.
Plasma therapy has been used during other outbreaks too
Explaining the process, Randeep Guleria, AIIMS Delhi Director, said, "Plasma from the blood of a person who recovered from COVID-19 is taken and then plasma's anti-bodies are transfused into another patient's blood which boosts their immune system." This therapy was previously used during the Ebola outbreak. He added that there are a few studies that talk about the effectiveness of this therapy.
May use this therapy if data suggests so: Guleria
"We may be able to use it in a larger number of patients but we must remember that it depends on blood being donated by COVID-19 patients who have recovered and their plasma being available to be given to the patient," he said.