Concentrate on Pakistan: Naseeruddin tells Imran after 'teach Modi' remark
Concentrate on Pakistan: Naseeruddin tells Imran after 'teach Modi' remark
Dec 23, 2018, 01:55 pm
3 min read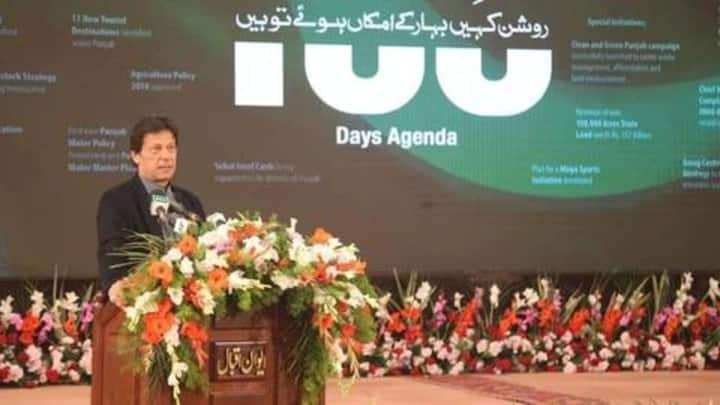 Actor Naseeruddin Shah told Pakistan Prime Minister Imran Khan to concentrate on his country and not comment on issues which didn't concern him. Notably, Khan said he would teach his Indian counterpart Narendra Modi 'how to treat minorities'. Earlier this week, Shah said he was anxious about his kids and that cows' deaths were more important than a cop's in India. Here's more.
Context: Speaking about 'Naya Pakistan', Khan takes dig at Modi
Speaking in Lahore, to highlight the achievements of the Punjab government, Khan reiterated his vision for 'Naya Pakistan'. The cricketer-turned-politician said the nation will follow the dreams of Muhammad Ali Jinnah. Then making an apparent reference to Shah's words, he said, "We will show Modi government how to treat minorities...Even in India, people are saying that minorities are not being treated as equal citizens."
Shah's 'poison has already spread' remarks sparked controversy
In an interview, earlier this week, Shah said he felt anxious for his children. He spoke about the possibility of a mob surrounding them and asking them their religion. Shah said the 'poison has already spread'. Referring to these words of Shah, Khan said there's a lesson for Pakistan here that 'all people get equal rights, irrespective of their faith'.
But, Shah advises Khan to take care of his country
But Shah didn't like Khan's unwarranted statement. He told IE, "I think Mr. Khan should be walking the talk in his own country instead of commenting on issues that don't concern him. We have been a democracy for 70 years and we know how to look after ourselves."
Earlier, a right-wing outfit booked Shah's ticket to Pakistan
Shah's comments have rekindled the intolerance debate and the words were met with criticism. BJP leader Mahendranath Pandey said he was turning into his Sarfarosh character, that of a Pakistan agent. Separately, right-wing outfit Nav Nirman Sena's Amit Jani booked a ticket for Karachi for Shah on August 14, Pakistan's Independence Day. Jani said Shah can go to Pakistan if he disliked India.
Meanwhile, Shah's address at Ajmer Lit Fest was also canceled
Ahead of Shah's keynote address at Ajmer Lit Fest on Friday, right-wing outfits stormed the venue and raised slogans against him. As a result, the organizers canceled his event saying they feared for their guests' safety. Soon, several people pointed out Rajasthan was governed by Congress and urged the administration to intervene. Newly appointed Chief Minister Ashok Gehlot tweeted the incident was 'unfortunate'.
Our government respects rights and liberties, tweets Gehlot
It is very unfortunate that organizer of Ajmer Literature Fest asks Mr #NaseeruddinShah to avoid his inaugural appearance amidst some news of protest. Administration was fully prepared to hold festival peacefully. Our govt respects all rights liberties of each every citizen.

— Ashok Gehlot (@ashokgehlot51) December 22, 2018