Paradise Papers leak reveals how 714 Indians stashed money abroad
Paradise Papers leak reveals how 714 Indians stashed money abroad
Nov 06, 2017, 10:59 am
2 min read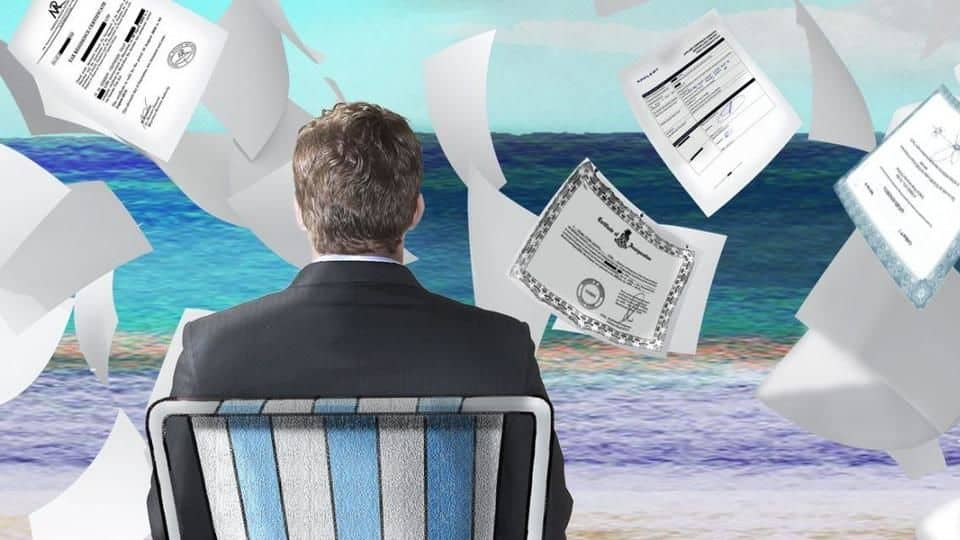 At least 714 Indians have been named in the Paradise Papers, a cache of 13.4 million documents that constitute the biggest-ever leak of financial data. The papers are from Bermuda's Appleby and Singapore's Asiaciti, both offshore law firms, and the corporate registries of 19 tax jurisdictions. The Paradise Papers detail the financial dealings of politicians, celebrities, corporate giants and business leaders.
What are the Paradise Papers?
The cache of 13.4 million documents was leaked to German newspaper Süddeutsche Zeitung by an unknown source. The papers were then shared with the International Consortium of Investigative Journalists (ICIJ) which worked in partnership with 96 global news organizations. In India, the Indian Express has investigated the financial data. The disclosure comes a year after the explosive Panama Papers leak.
Indians named in the Paradise Papers
Of the 180 countries mentioned in the data, India ranks 19th when it comes to the number of names. Overall, 714 Indians have been named. Interestingly, the Nand Lal Khemka-founded Indian company, Sun Group, is Appleby's second largest client, having 118 different offshore entities. Amitabh Bachchan, Vijay Mallya, MoS for Civil Aviation Jayant Sinha and controversial corporate lobbyist Niira Radia have been named.
Jayant Sinha responds, says transactions "not for any personal purpose"
Cabinet minister Jayant Sinha's name was mentioned because of his previous links to the Omidyar Network. Sinha has responded by saying his transactions were legal, fully disclosed and "not for any personal purpose."
Companies under CBI, ED scanner also named
Some of the named Indian persons and companies had come under the scrutiny of the CBI and Enforcement Directorate (ED). This includes companies involved in the Sun-TV-Aircel-Maxis case, Essar-Loop 2G case, and the SNC-Lavalin case under which Kerala CM Pinarayi Vijayan was named but acquitted. GMR Group, Jindal Steel, Apollo Tyres, Havells, Hindujas, Emaar MGF, Videocon, the Hiranandani Group and DS Construction.
Bachchan, Sanjay Dutt's wife Manyata also named
The Paradise Papers include information on "Amitabh Bachchan's shareholding in a Bermuda company acquired before the 2004 Liberalised Remittance Scheme kicked in," the Indian Express reported. Actor Sanjay Dutt's wife Manyata has been mentioned under her former name Dilnashin. Information on offshore companies linked to BJP Rajya Sabha MP RK Sinha has also been revealed.