Maharashtra: Family finds plastic fiber in paneer dishes, Zomato apologizes
Maharashtra: Family finds plastic fiber in paneer dishes, Zomato apologizes
Jan 20, 2019, 02:23 pm
2 min read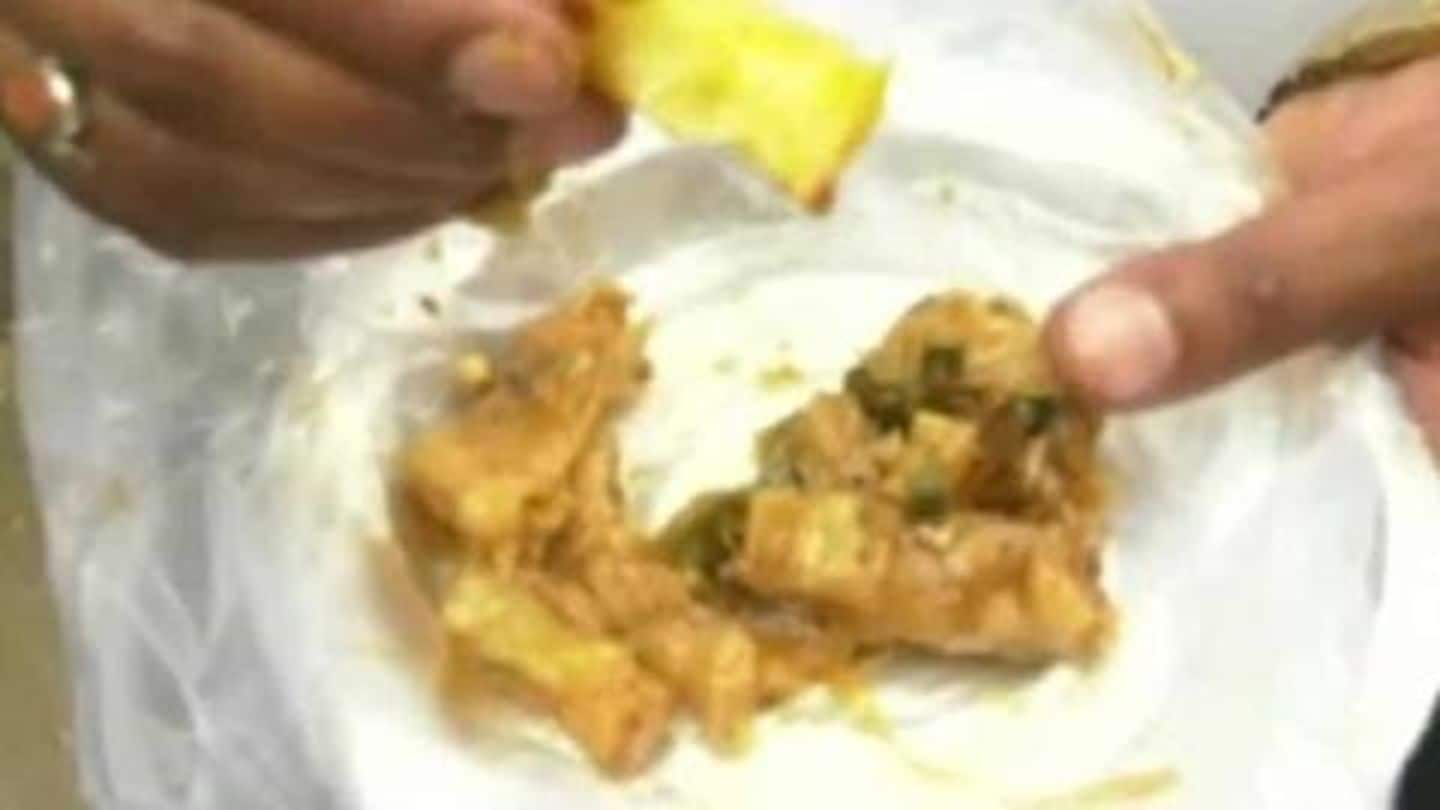 On Friday, a family in Aurangabad, Maharashtra ordered food from Zomato but were shocked to find that the paneer dishes had plastic fiber. The food was ordered by one Sachin Jamdare who said her daughter complained the paneer was too tight. Subsequently, Jamdare filed a police complaint. After the incident got attention, the food delivery platform apologized to the customer. Here's what happened.
Daughter's teeth hurt while chewing food
Jamdare, who is a father of two, had ordered paneer chilly and paneer masala. His daughter's teeth hurt while chewing the inedible items. The family complained to the restaurant but nothing happened. The eatery blamed the delivery person and said he might have 'done something'. Jamdare then filed a police complaint. Police inspector Shyam Sundar Vasulkar said food items were sent for tests.
They have no regards for our health, claims Jamdare
"I went to the police station and lodged a complaint. I wanted to raise awareness among our countrymen how these people can play with our health for something as little as Rs. 150," Jamdare said. Notably, police will take action after test results arrive.
In a statement, Zomato says it takes food security seriously
Facing ire after the incident, Zomato released a statement. It revealed the restaurant has been suspended from their platform till external FDA investigation gets completed. "We are deeply committed to food safety, quality, and hygiene. We apologize for the anguish this incident must have caused to our user," the statement added. Zomato also returned the customer's money.
Last year, Zomato delivery guy was caught stealing food
This incident comes close on the heels of another Zomato related incident which sparked outrage. A viral video showed a Zomato delivery guy eating food from the packet he was supposed to deliver. The incident divided social media with many blaming Zomato for pushing its employees while others saying the behavior was unacceptable. Back then, Zomato had said it would introduce tamper-proof tapes.