Sisters run ill father's barbershop disguising themselves as boys
Sisters run ill father's barbershop disguising themselves as boys
Jan 20, 2019, 02:16 pm
3 min read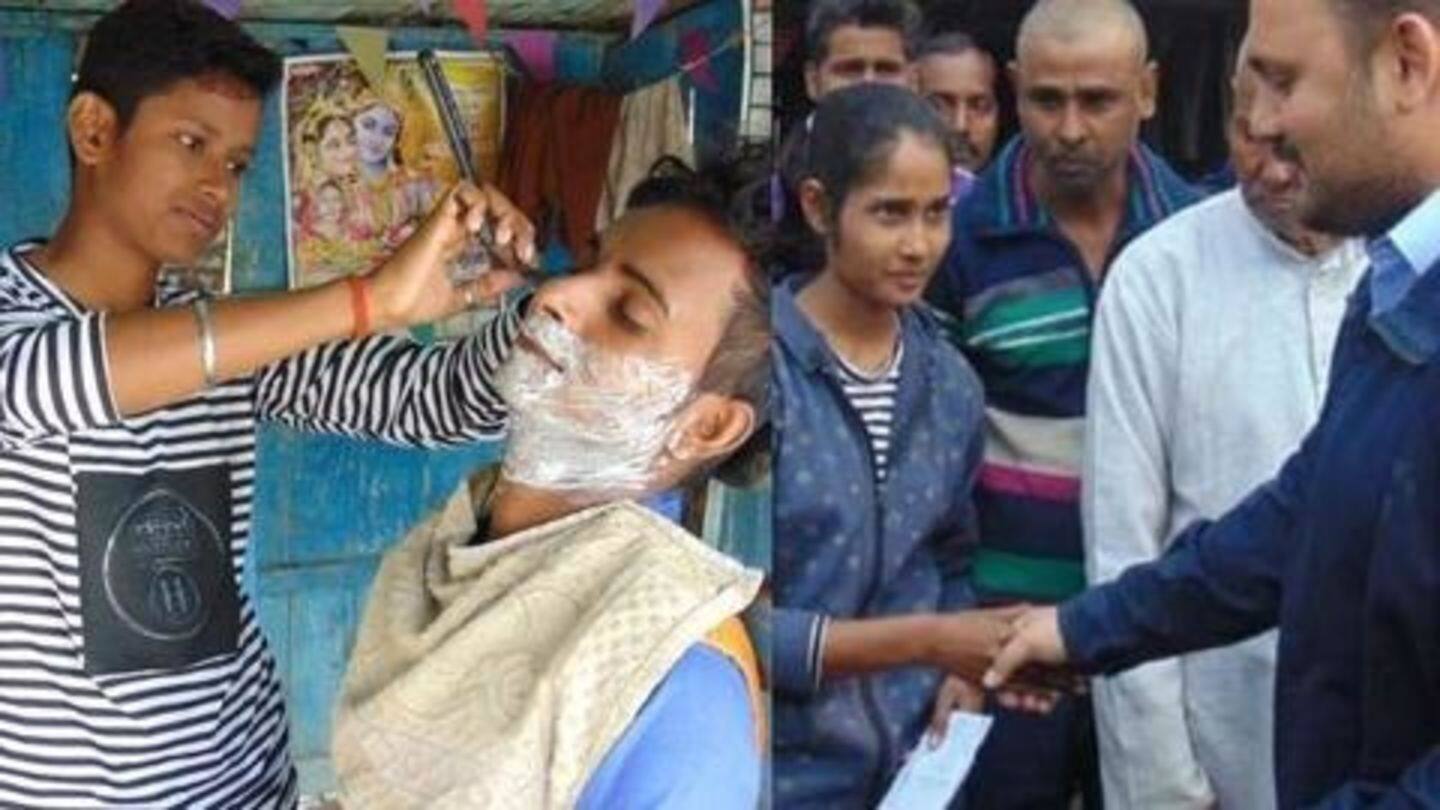 In rural Uttar Pradesh, where women are mostly confined to their homes, two teenage sisters have been running a male salon in Banwari Tola village, and that too for five long years. How? Well, they disguised themselves to be boys for the entire period to run their father's barbershop, after he became ill in 2014. Acknowledging this effort, the state government recently honored them.
Initially, customers were skeptical of getting haircut from young women
Jyoti Kumari, 18 and her sister Neha, 16, took over their father's shop after he became too ill to run it. The shop had initially closed but being the only source of income for their family, the sisters decided to run it themselves. However, many customers were skeptical of getting hair or mustaches trimmed by young women, while others didn't behave properly with them.
Sisters changed getup, cut hair short, adopted male names
Notwithstanding the troubles, the girls opted for a getup change. They cut their hair short, wore the steel bracelets donned by men, and adopted the names, Deepak and Raju. About 100 houses in the village knew their real identity, but for the next few years, most customers from surrounding communities were oblivious of their identities. Neha confidently said, "You couldn't identify me even today."
Gradually, girls revealed their identity, customers didn't mind at all
Initially, villagers used to mock the sisters, but they ignored it and continued the work, as they had no other option, Neha shared. Gradually, with time, the girls revealed their true identities to the customers, and said they have gained enough confidence and now they do not fear anyone. Customers are also unconcerned by their identities. Rather, they are extremely appreciative of the sisters.
Sisters earn Rs. 400/day, spend it on father's treatment
The girls would open the shop in the afternoon so they could continue attending school. While Jyoti has graduated, Neha is still studying. They earn at least Rs. 400 per day, most of which is spent on their father's treatment. Dhruv Narayan, the father, said, "This gives me a lot of pain to find them at work but I'm very proud of my daughters."
News reached government officers after a journalist published their story
The government officers got the wind of the girls after a journalist from Gorakhpur published their story in a Hindi newspaper this week. Abhishek Pandey, sub divisional magistrate of Kushinagar said, "They are the brilliant story of how one can survive battling all odds." He added that the sisters are an inspiration to the society and their story must be told to the masses.