PMC crisis: 83-year-old dies; couldn't withdraw funds for heart surgery
PMC crisis: 83-year-old dies; couldn't withdraw funds for heart surgery
Oct 19, 2019, 09:46 pm
3 min read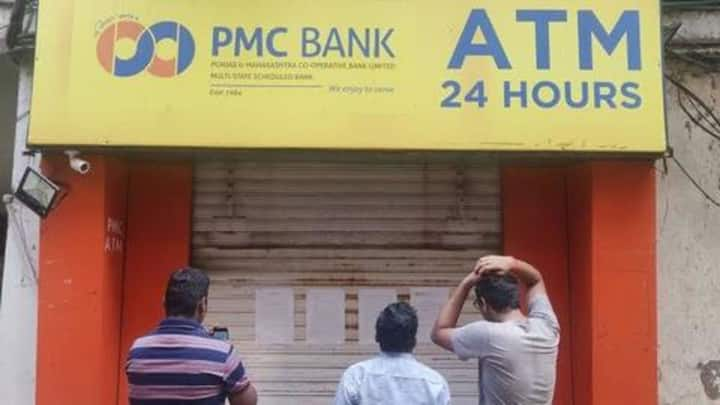 An 83-year-old account holder of the scam-hit Punjab and Maharashtra Co-operative (PMC) Bank died of heart attack in Mumbai on Friday, after failing to raise sufficient funds for heart surgery. Ironically, the deceased, Murlidhar Dharra had deposits worth as much as Rs. 80 lakh in the bank, but couldn't withdraw the amount because of the withdrawal limits imposed by Reserve Bank of India (RBI).
Doctors had recommended Dharra to undergo heart surgery
Dharra, a cardiac patient, breathed his last at his home in suburban Mulund. Doctors had recommended him to undergo surgery for a heart condition, but the family was unable to access their money in the disgraced bank, due to daily withdrawal limits, the deceased's son Prem told PTI. To recall, RBI imposed withdrawal limits after the bank was found engulfed in a multi-crore scam.
Initially, withdrawal limit was set at a meagre Rs. 1,000
Notably, on September 23, RBI had imposed withdrawal limits for PMC Bank's customers, in the aftermath of the fraud. Currently, the daily withdrawal limit is capped at Rs. 40,000. However, an application can be made to the branch for higher-value withdrawals, in case of medical emergencies. It is unknown whether the bank received or rejected an application from Dharra family in this regard.
This is the fourth such death in PMC Bank fiasco
It should be noted that this is the fourth such incident where a PMC Bank customer has passed away, after the said restrictions were levied. Earlier on October 14, ex-Jet Airways staffer Sanjay Gulati died after suffering a cardiac arrest. The next day, another depositor died of cardiac arrest. In another instance, a 39-year-old woman doctor allegedly committed suicide owing to the bank crisis.
What led to the ongoing PMC Bank crisis?
The PMC Bank crisis started after it was found that higher management of the bank had secretively lent huge loans to the bankrupt Housing Development and Infrastructure Ltd. (HDIL) and its group entities. The loans amounting to Rs. 6,500 crore were four times the bank's regulatory cap and 73% of its total assets. Ever since, PMC Bank customers have been protesting across the country.
So far, five arrests have been made in the matter
Meanwhile, Mumbai Police's Economic Offenses Wing (EOW) has found evidence concerning a fraud to the tune of Rs. 4,355 crore at the PMC Bank. So far, five people, including the bank's chairman and managing director, and two promoters of HDIL have been arrested in the matter. However, recently, the Supreme Court dismissed a plea seeking the removal of restrictions on cash withdrawals at PMC.