At 75, this 'fighter' trekked to Nathu-la Pass all alone
At 75, this 'fighter' trekked to Nathu-la Pass all alone
Written by
Monalisa Mahanta
Mar 09, 2019, 12:05 am
4 min read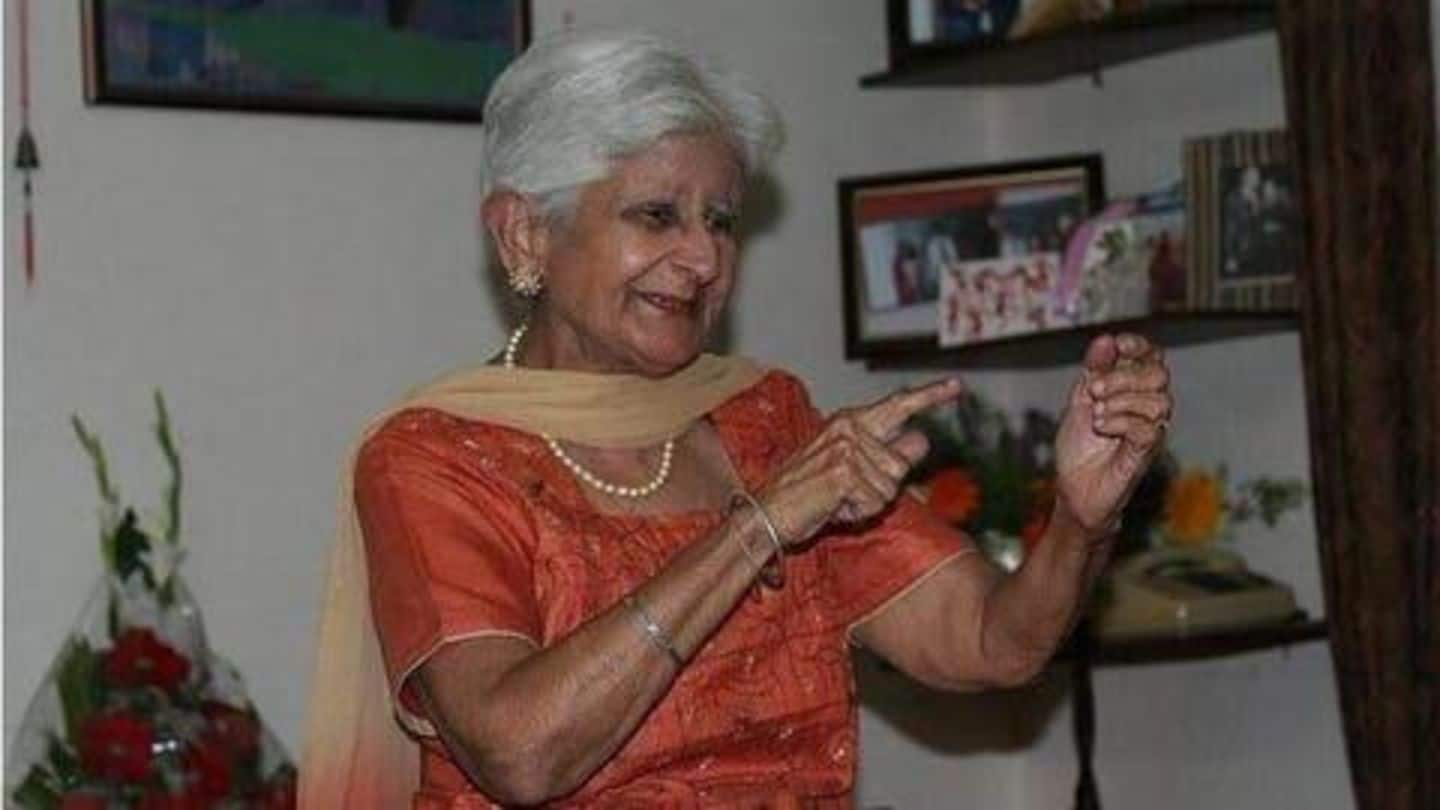 A trek at 75? Does it even feel like a doable task? Surprisingly, it wasn't for this 87-year-old woman named Reena Varma, who trekked to the Nathu la Pass at 75. An inhabitant of Pune, Varma passionately says, "I am a fighter. I do not give up, and am almost always ready to take on whatever comes my way." Here's her story.
Nathu La Pass: Second highest motorable pass of India
Nathu La is a mountain pass that falls in the Himalayas of East Sikkim district. This pass connects Sikkim with China's Tibet Autonomous Region. It is at an elevation of 14,140 feet. It is the second highest motorable pass of India.
The trek did not strain me, says Varma
Hills always allured Varma which led her to plan a trek across the Nathu la. 
 "I was in Siliguri, and since no one had the time to come along with me, I decided to go on the adventure by myself. I took a bus and off I went," she recalls enthusiastically. Astoundingly, when she reached the top, the trek did not exhaust her.
'Love for hills,' 'sense of adventure' drove Varma this time
The spirited Varma says, "It was when people started congratulating me that I realized that the height I had scaled was rather high. It was my love for the hills and the sense of adventure that it brought along that pushed me to do that."
Can't remember any communal discord in Rawalpindi, says Varma
The evergreen Varma was born in Rawalpindi (present Pakistan) in 1932. She spent most of her childhood surrounded by many British families. As she recalls, the atmosphere then was pretty different from today's scenario. "I cannot remember there being any communal discord during the years I spent in Rawalpindi. It was all very cordial, and we all lived peacefully," Varma recollects.
Varma participated in India's first ever Republic Day parade
While growing up, Varma collected many memories, like when she participated in India's first ever Republic Day parade. She recounts, "I was in college in Delhi. I remember some Punjabi theater artists looking for performers for a particular part of the program, I was very keen on participating." Shortly, she merged with the Punjab float and performed on a track labeled 'Nikka Mota Bajra.'
Varma had the chance to meet Nehru five times
Varma also had a chance to meet Pandit Nehru on almost five different occasions. The first time, she encountered him as a child in Rawalpindi. Next, she met him when her brother was in the National Defense Academy. She also saw Nehru shed tears when Lata Mangeshkar was singing Ae Mere Watan Ke Logo at a gathering after the 1962 war with China.
A chance to interact with the King of Nepal
After the completion of Varma's education, she married and shifted to Bengaluru where she was employed in the Cauvery Emporium, retailer of locally handcrafted artefacts. The emporium is now a tourist attraction, where one can find ethnic artisan merchandise. That's when she met the King of Nepal who had visited the emporium, and she had the opportunity to interact with him.
Despite the struggles, Varma's invincibility persists
However, not all experiences Varma has faced bring a smile on her face. When her husband suffered a paralytic stroke before his retirement, it dreadfully affected the whole family, that too financially. Sadly, her struggles didn't conclude there. Her son gave into substance abuse after a long period of fighting and his demise was a colossal blow to her. But, nonetheless her invincibility persisted.
'I won the last three walkathons I participated in'
Varma continues to be lively, attracting all. Even at 87, she vigorously participates in walkathons, and has "won the last three walkathons." When asked about what kept her pushing, she said, "I've immense inner strength. I've never wanted to ask anyone for anything in life."