Shilpa Shetty's husband Raj Kundra summoned in Rs. 2,000cr bitcoin-scam
Shilpa Shetty's husband Raj Kundra summoned in Rs. 2,000cr bitcoin-scam
Jun 05, 2018, 01:55 pm
2 min read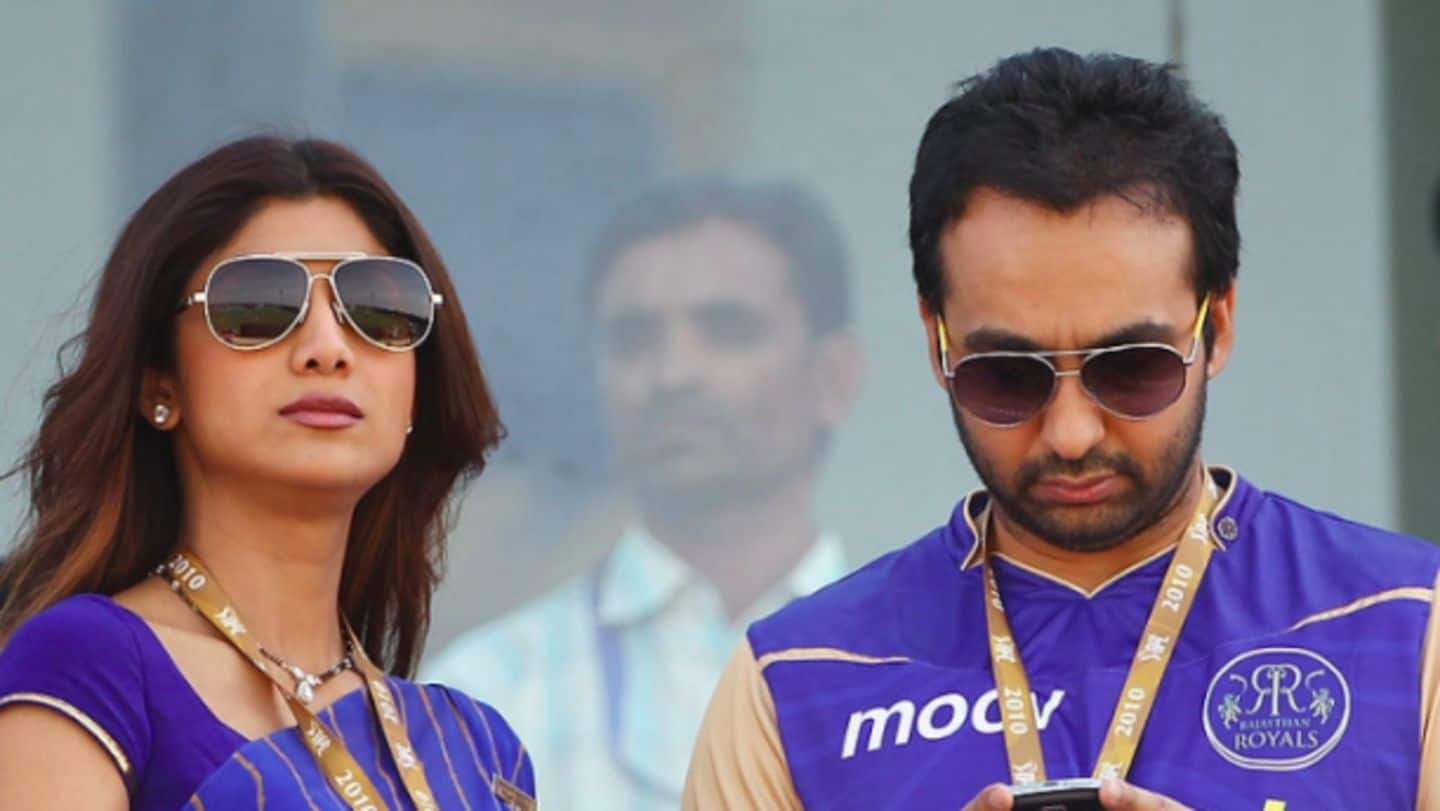 Actor Shilpa Shetty's husband Raj Kundra is in trouble for alleged involvement in a Rs. 2,000cr bitcoin scam along with mastermind Amit Bhardwaj. The ED has summoned him for questioning. There's no confirmation of his role in the scam, but some reports claim he was promoting one of Bhardwaj's several platforms through which he duped 8,000 people. Here's all you need to know.
Bhardwaj was allegedly working with others on creating and maintaining several platforms on bitcoins, including GB Miner and BTC payment gateway. GB Miner, which allowed people to mint and invest their own bitcoins, promised returns as high as 10% per bitcoin. Bhardwaj was helped in this scam by Darwin Labs co-founders Sahil Baghla and Nikunj Jain.
Role of prominent IIT alumni and serial entrepreneurs
Instead of making promised payments to his 8,000 clients, Bhardwaj fled the country with some help from Baghla and Jain. Investigators recovered emails wherein Darwin and Bhardwaj were discussing appointment of lawyers and CAs for routing their money overseas to evade taxes. For such tasks, the duo received 20% of Bhardwaj's profits. All three were nabbed in April.
Was Kundra a scammer or among the scammed?
Kundra's role in this scam isn't known yet. It is also not known whether he was questioned for alleged links to the scammers, including Bhardwaj, or if he was one of the thousands of investors who were cheated of crores.
Kundra has had a shady history
Despite uncertainty in this case, Kundra certainly has a dubious past. Earlier, he had confessed to betting in the IPL, and served a life ban from all cricket-related activities. He challenged the ban in the SC this March. Rajasthan Royals, the team he co-owns, also faced a temporary ban. It made a comeback in the latest season after two years.