Rajnath Singh to visit Hungary in outreach initiative
Rajnath Singh to visit Hungary in outreach initiative
Sep 12, 2016, 08:15 am
2 min read
India's Home Minister is scheduled to visit Hungary as part of an outreach initiative that the government has adopted to help strengthen bilateral ties. The NDA government is looking to script visits to all 192 countries it has enjoyed diplomatic relations with. The Home Minister is the senior-most official from India to visit Hungary, one among the 68 countries to visit this year.
Indian government's outreach initiative
In an effort by the ruling party to better diplomatic ties, India's external affairs minister said that the country's senior ministers would be travelling to multiple countries by the end of the year. The diplomatic visit is being planned to cover countries that were not previously covered or visited by the government earlier. The government said that no country would be left unvisited.
External Affairs ministry chalks out 68 countries to visit
Nearly 68 countries have been listed out by the external affairs ministry to be visited by the end of this year. The countries have not been visited by a senior minister in the past, or at least in the recent few decades. The ministry also stated that these visits would be arranged by the ambassadors posted in the country.
What is the government looking to target?
According to media reports, the government's aim is to reach a massive number of countries it has not previously visited, to help explore bilateral ties and other cooperation areas.
Government's efforts to achieve strong bilateral cooperation
"Cabinet ministers and ministers of state with independent charge have been asked to travel to these countries. The Prime Minister wants India to develop a bond with these nations," a Union minister said.
Other ministers scheduled for international visits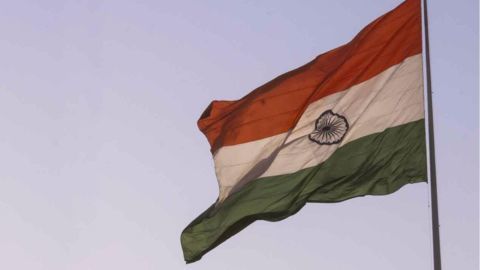 Apart from the Home Minister, India's Law Minister Ravi Shankar Prasad has left for a visit to Estonia and Latvia yesterday. Agriculture Minister Radha Mohan Singh is set to leave for Surinam, while Food Minister Ram Vilas Paswan will travel to Mauritius. Another Parliamentary minister, Ananth Kumar will leave for Tongo soon. Rajnath Singh is also set to visit Russia and US this week.