Rape-accused BJP leader Chinmayanand questioned by SIT for seven hours
Rape-accused BJP leader Chinmayanand questioned by SIT for seven hours
Sep 13, 2019, 11:51 am
2 min read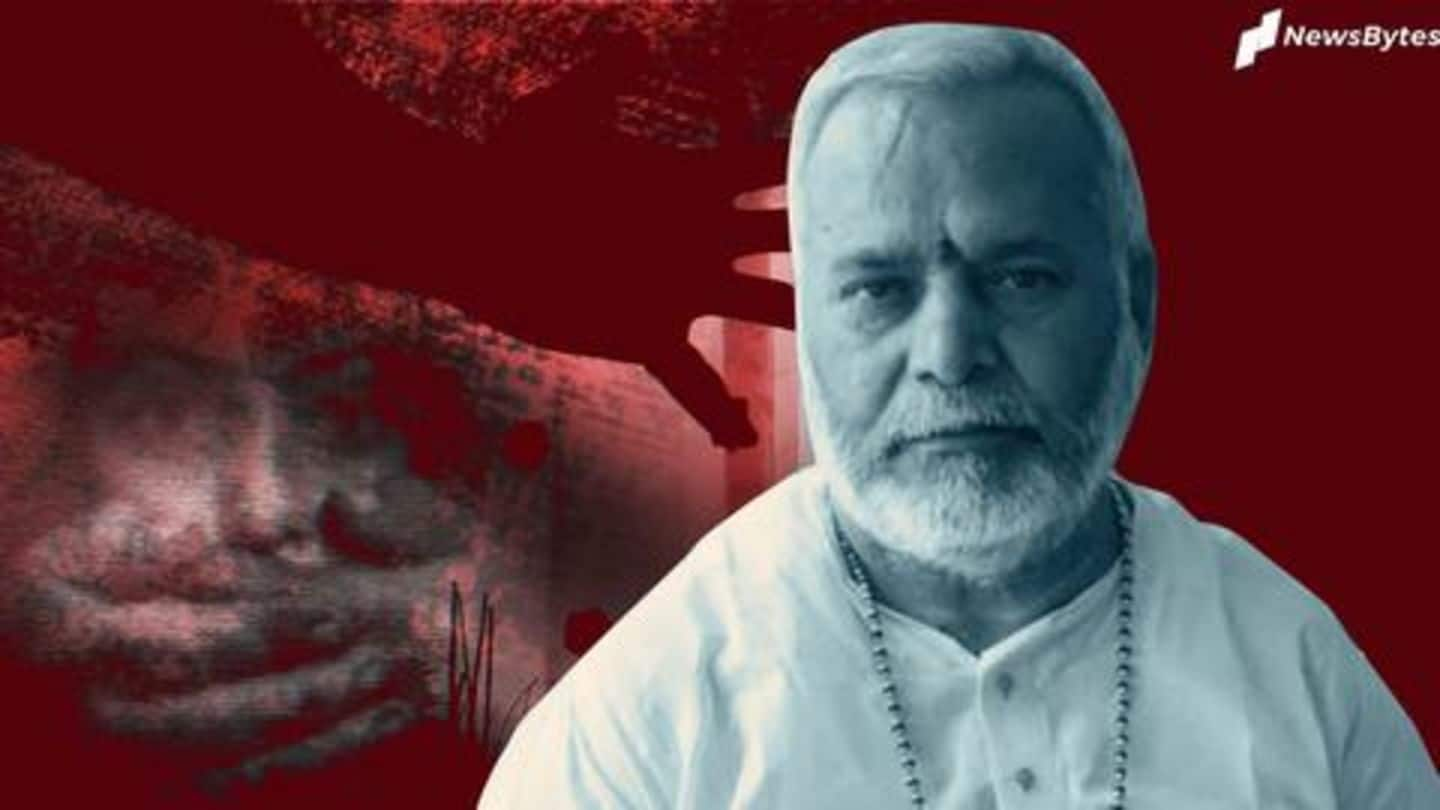 Swami Chinmayanand, accused of rape by a 23-year-old law student, was grilled by Supreme Court-appointed SIT for nearly seven hours on Thursday. The interrogation of the 73-year-old, who served as a minister in Atal Bihari Vajpayee's government, started at 6:20 pm, and went on till 1 am on Friday, reports NDTV. His lawyer Om Singh said the politician was completely cooperating in the probe.
Here's a quick recap of the case
Last month, a video surfaced on social media, wherein a student of Shahjahanpur's SS Law College, claimed she was harassed by a "big leader of saint community". The next day, she went missing and was traced to Rajasthan a week later. Meanwhile, her father lodged a complaint against Chinmayanand, who is also the director of the college. Chinmayanand was booked for kidnapping and intimidation.
Shockingly, police haven't booked Chinmayanand for rape yet
Thanks to media outrage, the case caught the eye of SC, which appointed an SIT. But the survivor is not happy with the investigating team. Earlier this week, she said she was questioned by SIT for 11 hours, but Chinmayanand wasn't arrested. In fact, the police are yet to file a rape case against Chinmayanand, who allegedly assaulted her for a year.
The college's principal and secretary have also been questioned
Before grilling Chinmayanand, the SIT recorded the statement of college principal Sanjay Kumar Baranwal and secretary Avnish Mishra. In the seven hours that Chinmayanand stayed with SIT, he was asked about the allegations. The victim had alleged Chinmayanand showed her a video of her taking a bath, and used it to blackmail her. She was allegedly asked to give massages to him too.
Meanwhile, SIT has sealed the room of Chinmayanand
After grilling him for several hours, SIT brought Chinmayanand to his residence in Divya Dham in Mumukshu Ashram under heavy security. They also visited his bedroom, but since it was late, they chose to seal it and will continue inspection on Friday, Singh revealed.
Separately, woman's father claimed evidence has been missing
After facing abuse for months, the student decided to collect evidence against him. Using a camera installed in her spectacles, she filmed the assault. However, the case took a murky turn when the victim's father claimed crucial evidence, including the specs, was missing from her hostel room. He also alleged police are saving Chinmayanand as he is close to Chief Minister Yogi Adityanath.