'Don't want my order reversed': SC-judge dismisses plea challenging CJI-powers
'Don't want my order reversed': SC-judge dismisses plea challenging CJI-powers
Apr 12, 2018, 03:14 pm
2 min read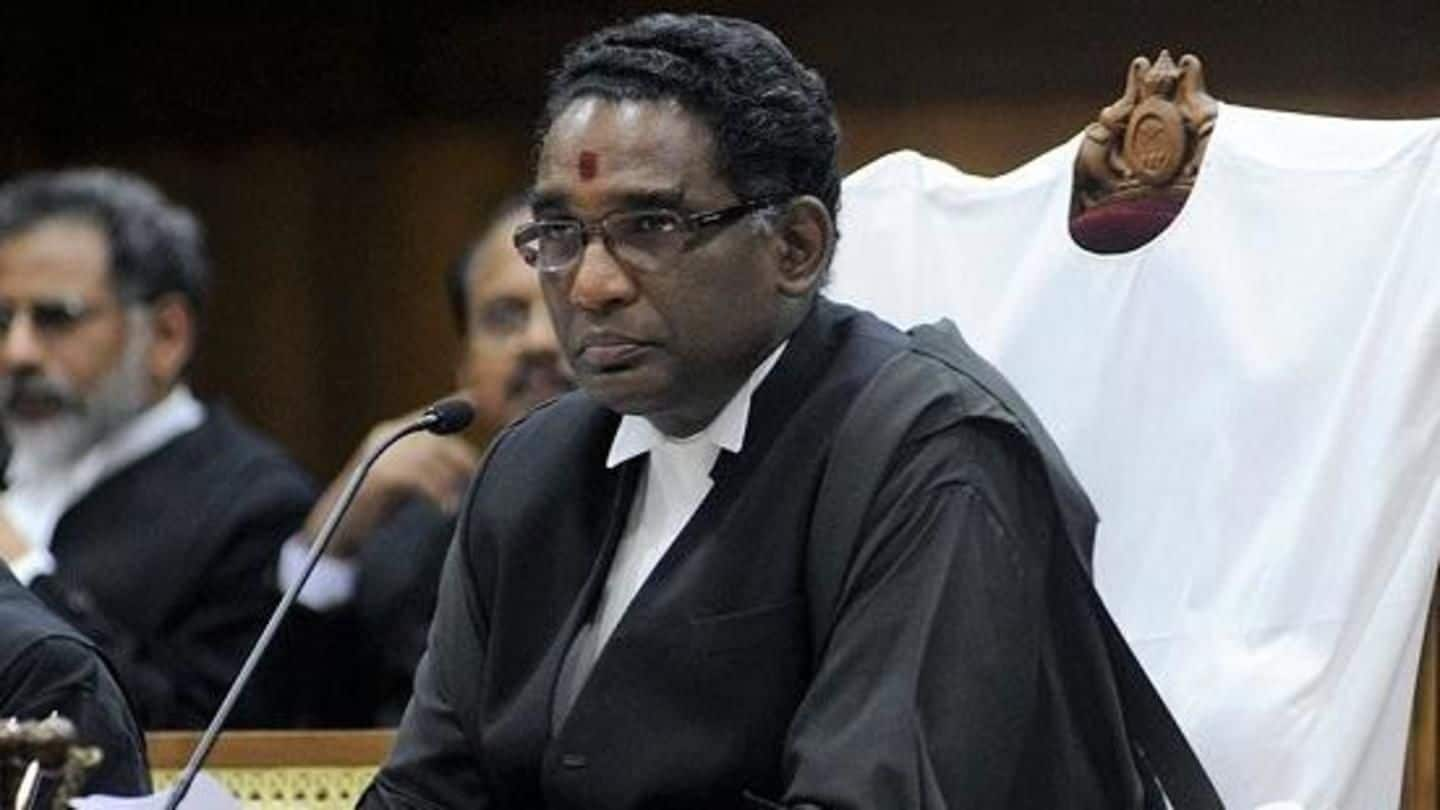 A day after an SC bench ruled the Chief Justice (CJI) has the authority to allot cases, Justice Jasti Chelameswar, the second seniormost judge, declined to hear a petition challenging CJI's role as 'Master of Roster.' "I don't want another reversal of my order in 24 hours," he said, referring to a previous case wherein his order had been overturned by CJI Dipak Misra.
The historic press conference that triggered a massive debate
This has once again brought to the fore the infighting among the judges in the country's apex court. The four topmost judges- Chelameswar, Ranjan Gogoi, MB Lokur and Kurian Joseph- had in January addressed a historic press conference, accusing the CJI of unauthorized use of his power. One key accusation was that Misra arbitrarily assigned cases to benches of his choice without rational reason.
At least two petitions filed challenging CJI's powers
Lucknow resident Ashok Pande then filed a petition in the SC, seeking a transparent procedure for case allotment. It was dismissed yesterday. Former Law Minister Shanti Bhushan also filed a similar plea, requesting it to be heard by a bench not including the CJI. After the SC registry refused to accept the petition, Senior Advocate Prashant Bhushan urged a Chelameswar-led bench to hear it.
Retiring soon, can't hear your PIL: Chelameswar tells Shanti Bhushan
But the judge refused. "I am going to retire in few days and I cannot hear your PIL on allocation of cases," he said. He referred to his November'17 order, when he had called for a constitution bench to hear a case regarding judges taking bribes from an educational trust. A Misra-led bench had reversed his order the next day.
Hope press conference doesn't hamper Justice Gogoi's elevation: Chelameswar
Days ago, appearing on Karan Thapar's interview, Chelameswar had addressed his concerns, expressing hope that their actions won't affect Justice Ranjan Gogoi's chances of being elevated to the CJI post. If it does, it will only prove their concerns as true, he said. Chelameswar added Misra's impeachment, a demand of the opposition, isn't a solution either; the need is to fix the system.