Rose-petals, cheers, and posters welcome rape-accused Franco Mulakkal in Jalandhar
Rose-petals, cheers, and posters welcome rape-accused Franco Mulakkal in Jalandhar
Oct 18, 2018, 10:52 am
2 min read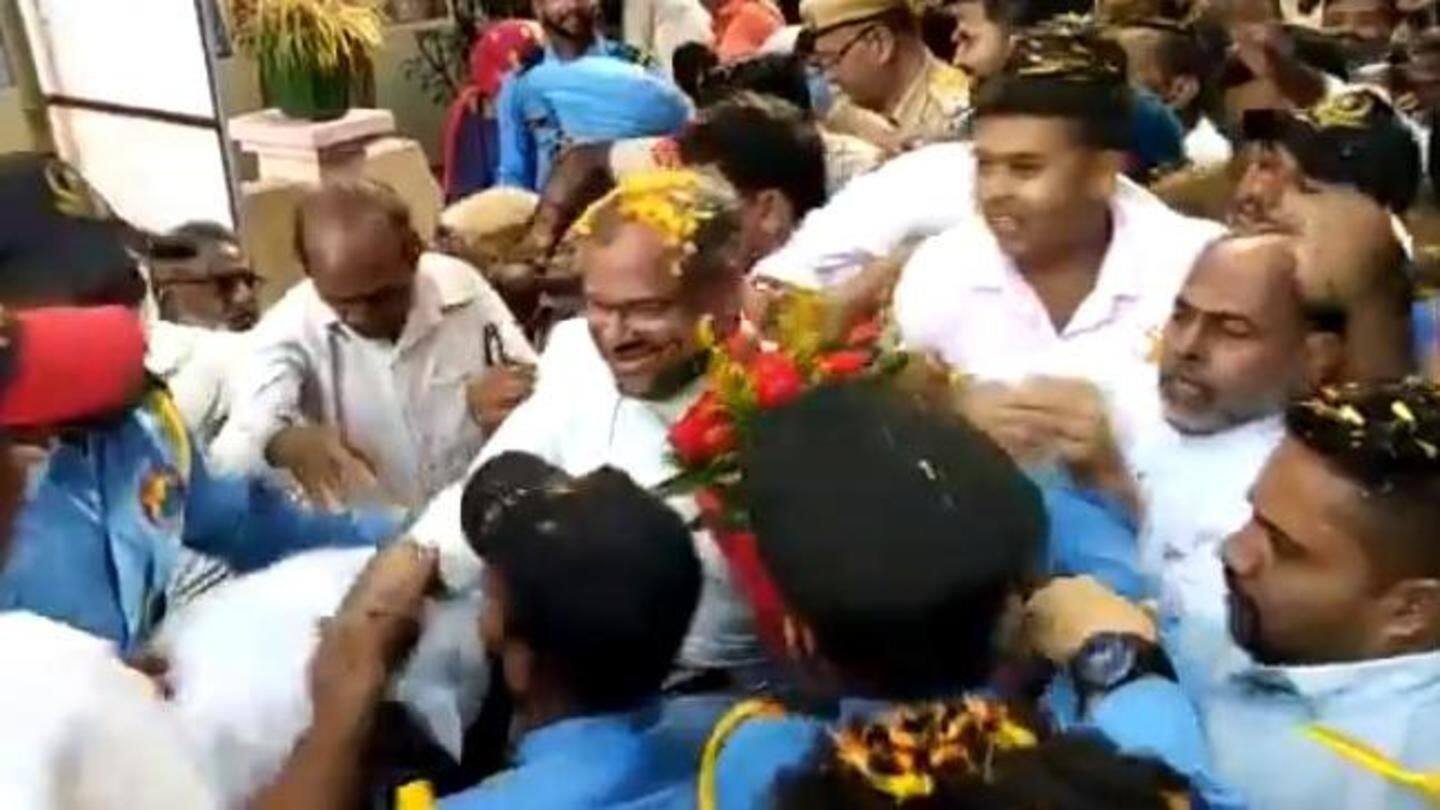 That Franco Mulakkal is accused of raping a nun, repeatedly, had little effect on his followers, who gave a hero's welcome to him in Jalandhar on Wednesday. The rape accused, out on bail, was released from a jail in Kerala on Tuesday and returned to Punjab. Personnel from Punjab police escorted him, and his followers cheered and showered him with flowers. Here's more.
Nuns and current Bishop attend Mulakkal's 'hero' welcome
Till a few weeks ago, Mulakkal was the Bishop of Jalandhar diocese but stepped down after allegations against him raised questions about the Church's complicity. His rousing welcome had Agnelo Gracias, the current Bishop of Jalandhar, in attendance. Some nuns also came to show their 'support' to the rape-accused. Hundreds raised the slogan 'Punjabi Puttar Bishop Franco Mulakkal Zindabad', as Mulakkal smiled.
Mulakkal thanks people of Punjab for support
A nun had come from Gurdaspur Church to welcome Mulakkal. For most of the time, Mulakkal didn't speak to the media. For the brief time that he did, he thanked people of Punjab for their support and said he had full faith in Indian judiciary. He also said Bishop Agnelo Gracias will look after the diocese's responsibilities. Interestingly, he sat on the Bishop's chair.
Backstory: Mulakkal was granted bail but with conditions
On October 15, the Kerala High Court granted Mulakkal bail but with conditions. He can't enter Kerala and was asked to surrender his passport. He also has to report to investigating officer once in two weeks, till the final report is complete. Earlier, his bail plea was rejected since the investigation wasn't complete. The prosecution also told the court he may try to influence the case.
Mulakkal allegedly raped nun, many nuns demanded his arrest
Mulakkal is accused of raping a nun several times. He has claimed innocence but the charge sheet filed by police corroborated the nun's story. Just as he remained unaffected by the allegations, nuns in Kerala protested, demanding his arrest. The Save Our Sisters council said they would continue the battle until justice is served. He was arrested in September after three days of interrogation.