In jail, Salman had dal-sabzi-roti for dinner, slept on floor
In jail, Salman had dal-sabzi-roti for dinner, slept on floor
Apr 06, 2018, 02:13 pm
2 min read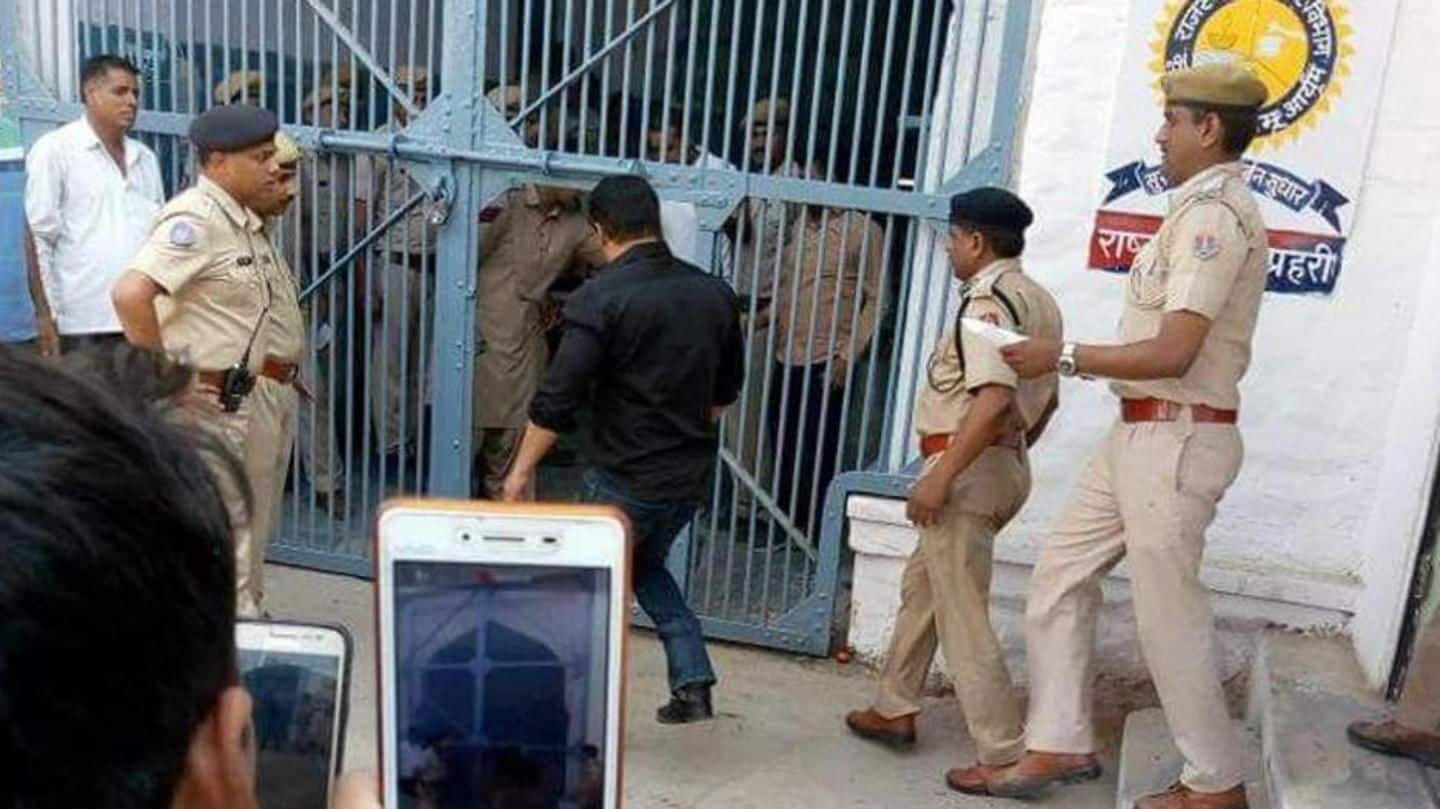 In Jodhpur Central Jail, Salman Khan is no superstar, but simply Prisoner No 106. Sources said he wanted a geyser and non-vegetarian food from a hotel. But officials claim his requests were rejected. Khan had to eat dal-sabzi-chapati for dinner and sleep on blankets on the floor. His hopes of leaving prison today were dashed too, as the court postponed his bail hearing.
Khan and Asaram, neighbors in jail, had a chat too
Before sleeping at 11:30pm yesterday, Khan had a chat with convicted sex offender Asaram, who was occupying the barrack next to him. But he skipped breakfast today. Apparently, the condition of the toilets had disturbed him since before. "I remembered, the last time he was in Jodhpur jail in August 2006, he had promised to improve the toilets here," said Jail Superintendent Vikram Singh.
It took 20 years to convict the superstar
Khan and 'Hum Saath Saath Hain' co-actors Saif Ali Khan, Sonali Bendre, Tabu and Neelam Kothari were accused of killing two blackbucks in Jodhpur in 1998, when they were shooting for the movie. The others were acquitted. Khan has maintained he's innocent, but he was convicted. He was held guilty in 2006 too, but the order was overturned four months later.
This is his fourth stay in jail
Incidentally, this is Khan's fourth stay jail. He spent four days locked up in October'98 in the blackbuck case. In April'06, he was given five-years' imprisonment for killing a chinkara, but he ended up staying in jail for three days. He went behind bars again in 2007 in the same case. It was five days this time.
So how long will he be in for this time?
A Jodhpur court was to hear his bail petition today, but it has reserved its order till tomorrow. This came even as his lawyer alleged threats asking him not to represent the actor in the bail hearing.