Scholarship scam: How corrupt middlemen are cheating poor students
Scholarship scam: How corrupt middlemen are cheating poor students
Nov 06, 2020, 02:02 am
4 min read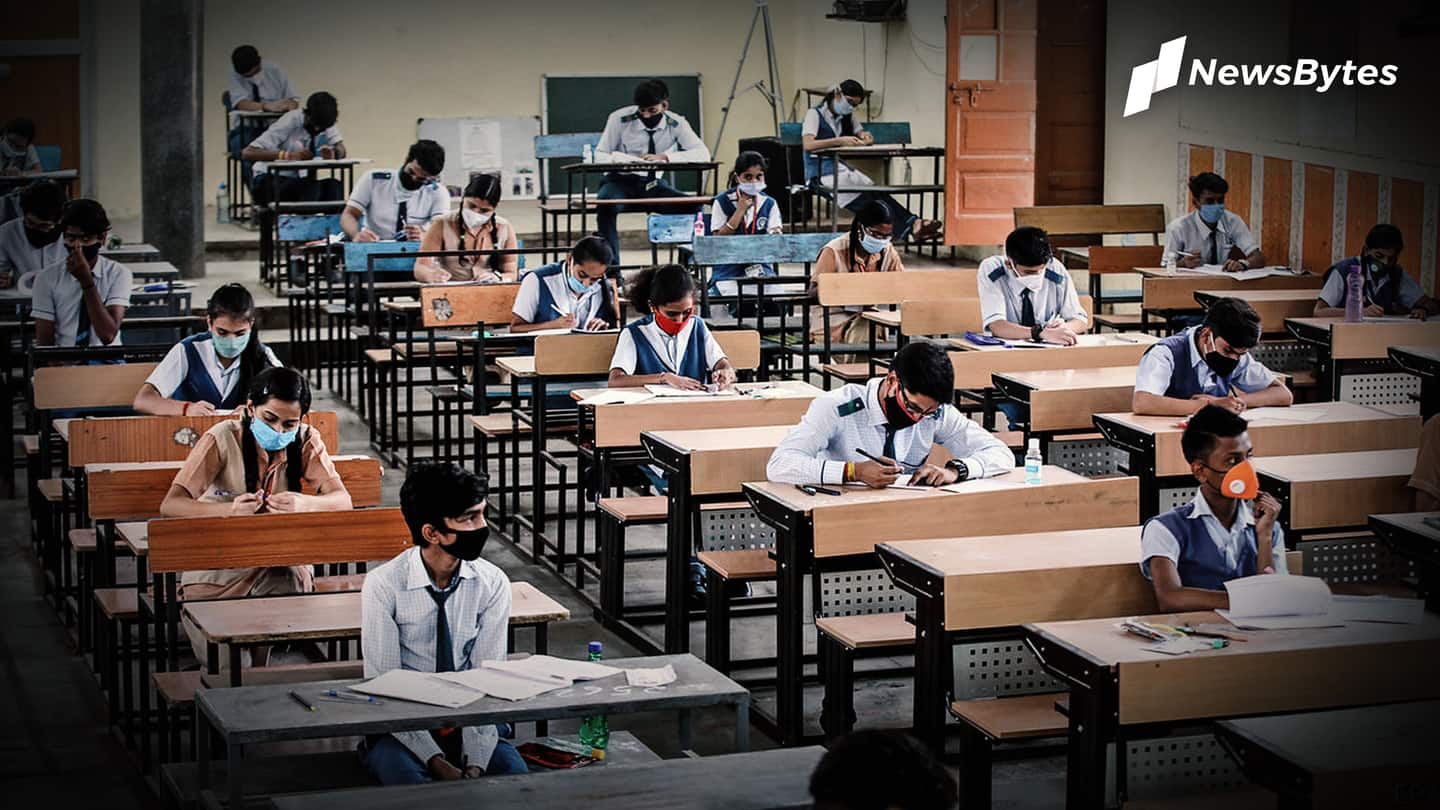 Money meant for poor minority students, under a Centrally-funded scholarship scheme, never reached them but was siphoned off by corrupt middlemen in Jharkhand, an investigation by Indian Express has found. The daily also concluded that the scam was not just limited to Jharkhand, but spread its wings to neighboring Bihar as well. Though the amount is small, the scam's scale is enormous. Here's more.
Pre-Matric scholarship scheme is meant to help poor students
The pre-Matric scholarship program is meant to help Muslim, Christian, Sikh, Parsi, Jain, and Buddhist students belonging to a family having an annual income of less than Rs. 1 lakh. Scoring at least 50% in their class exams makes these students eligible for the scheme. The money is split into two categories — Rs. 1,000/year for Class 1-5 students; Rs. 10,700 for Class 6-10 students (if they stay in hostel) and Rs. 5,700 if they don't.
Students apply through NSP, funds are disbursed annually
To apply for the scholarship, registration at National Scholarship Portal (NSP) is mandatory. Students also need to submit their educational documents, bank account details, as well as Aadhaar numbers. Students are asked to apply for the scheme every year between August and November, while money is disbursed annually. In most cases, schools, and in some cases, middlemen, fill the forms for students.
Students only got fraction of money, middlemen took maximum amount
IE found that middlemen and bank officials opened accounts in students' names to divert the funds. "This scam is yet another illustration of the vulnerabilities of the Aadhaar-enabled payment system. Poor people are regularly robbed of their wages, pensions, and scholarships by corrupt business correspondents who take their fingerprint on one pretext or another," Development Economist Jean Dreze told IE.
Over Rs. 1,000 crore given for this scheme: Report
In Jharkhand, the Ministry of Minority Affairs gave Rs. 61 crore. According to official data, nearly 203,628 students applied and 84,133 students received the money in 2019-20. In 2018-19, the Jharkhand government received Rs. 34.61 crore. Of the 166,423 students who applied, merely 50,466 students got the money. Across India, a whopping Rs. 1,423.89 crore was set aside for this scheme in 2019-20.
In Jharkhand, 15 schools were tracked
As part of its investigation, the daily followed 15 schools in six districts of Jharkhand to conclude that the money was not helping the students. The same was the case in Bihar. In one Manu Indian Public School in Gaya's Banke Bazaar Block, 134 beneficiaries should have received money, but they didn't. Out of the beneficiaries, 128 should have been staying inside hostels.
We have been cheated, said Gaya's school owner
Far from having a hostel, the school in Gaya was located at a deserted plot. Shockingly, the school's owner called the list of beneficiaries fake. "There are 150 students in the school but only seven from minority communities. I have never verified any scholarship application. Someone had called last year, asking me to fill the forms for a student scholarship," said owner Rajiv Kumar.
Never studied at Manu Indian Public School, claimed "beneficiary"
The daily also spoke to one of the purported beneficiaries, Mohammad Arshad Ansari, who lives 20 km away from the Manu Indian Public School. He denied studying in the said school. "I cleared Class 10 from a government school two years ago. I got the money this year after the form was filled by a local person on my behalf," Ansari said.
Punjab resident was listed as beneficiary in Bihar school
There's more. In Saharsa district's St Mathews SSS, a beneficiary hailing from Purhiran was named; Purhiran is in Punjab, more than 1,600 km away. The student is named Atul Singha, and was shown as a Muslim. The school's owner, William Tell, denied having any branches beyond Bihar and added that no student of the aforementioned name was enrolled there. It's a scam, added Tell.
Official claimed he weeded out fake applications
When confronted with investigative data, Gaya's Minority Welfare Officer Jitendra Kumar said they received 52,000 applications last year, and chose the genuine ones among them. "Only 6,000 were cleared from my side. If some cases have escaped scrutiny, it is alarming," he said. Meanwhile, Saharsa's Shamshad Khan, who was the District Welfare Officer in 2019, declined to comment saying he has retired.
Scam in UPA era's scheme took political turns
The scam naturally gained political mileage with parties leveling allegations on one another. BJP, which lost power to JMM's Hemant Soren last December, said it conducted thorough checks. "The beneficiary schools were reduced from 41,000 to 3,100 last year. The Raghubar Das government acted swiftly," said BJP spokesperson Pratul Shahdeo. Notably, the scam will be probed by the Anti-Corruption Bureau (ACB).