Severe turbulence injures 3, damages panels on Air India flight
Severe turbulence injures 3, damages panels on Air India flight
Apr 22, 2018, 11:19 am
3 min read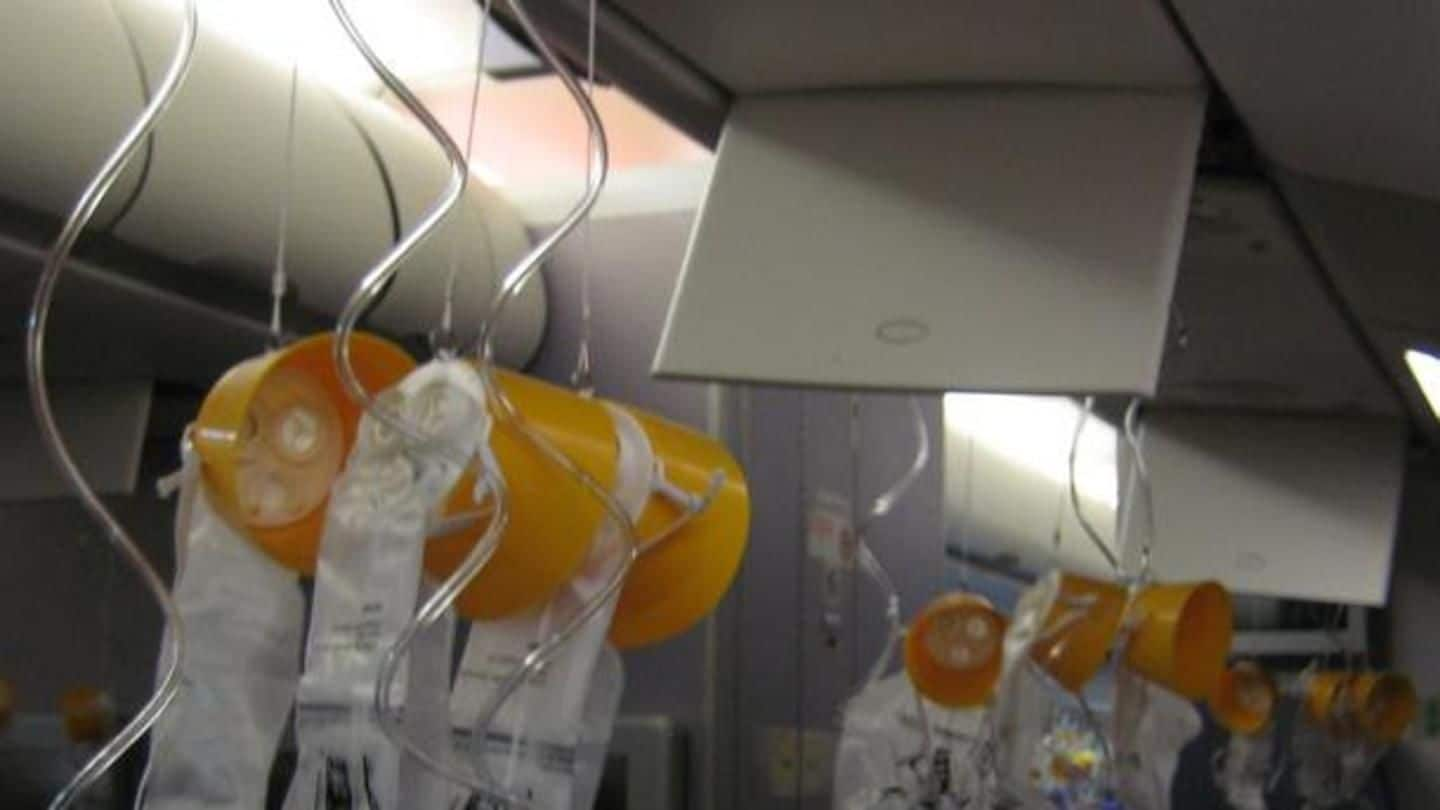 Passengers of an Air India Amritsar-Delhi flight Thursday had the shock of their lives when they unexpectedly ran into severe turbulence. The plane shook so vigorously that three flyers sustained injuries, a window panel and an overhead cabin cover cracked, and oxygen-masks deployed. Authorities are now probing the puzzling occurrence. If this happens to your flight, you can enlist steps to keep yourself calm.
The damage left by the turbulence on the AI flight
Flight AI 462 had a "freak high-level turbulence" for 10-15 minutes Thursday. As the Boeing 787 Dreamliner (VTANI) shook, the head of a flyer hit the overhead cabin. Two others were also injured. "The inside of a window panel (18-A) came off. The outside window did not break," sources said. The overhead cabin cover of seat 12-U cracked and some oxygen masks dropped.
One passenger received stitches, but everyone was fine
Upon landing in Delhi, the one who had bumped his head received stitches. The other two also received treatment. "They are all fine and took their connecting flights after getting the first aid," an Air India official said. The matter is now being probed by the airline and the Directorate General of Civil Aviation, which has informed the Aircraft Accident Investigation Board.
Did you know there can be turbulence in 'clean-air' too?
There are different kinds of turbulence. Commonly known is the atmospheric type, caused by conditions affecting the air, like mountains, temperature pockets, moisture and weather. Then there's clean air turbulence (CAT). This generally is sudden, since it usually doesn't show up on radar. Turbulence can also be felt if a plane takes off right after another, which might have left behind a wake.
Even the 'biggest commercial airliner' has been affected
In a case of severe turbulence, 22 passengers and crew members aboard a Singapore Airlines flight in October'14 suffered injuries when it was descending to land in Mumbai. It was an Airbus A-380, the biggest commercial airliner, proving no flight is immune from such disturbances.
These small steps can help you keep calm during turbulence
You can take some steps to keep yourself calm during turbulence. Experts suggest closing your eyes and pretending that the air bumps are actually road bumps during a car ride. Try taking seats in the front or middle, since it's usually the back which feels the most impact. Remind yourself the plane is built to resist things like these and won't be damaged easily.