MP: Gangrape survivor assaulted again while walking back home
MP: Gangrape survivor assaulted again while walking back home
Jul 11, 2018, 02:23 pm
3 min read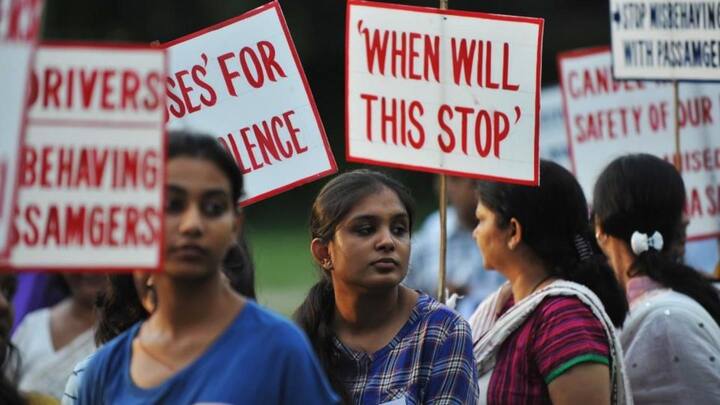 In a horrifying case, a 14-year-old child in Chhindwara, MP, was allegedly gangraped twice within 24 hours, police said yesterday. The girl had been abducted by two youths, who took her to their house and gangraped her. They let her go the next day. But on the way, she was accosted by three others, who dragged her back to the same house, and assaulted her again.
Police located her more than a day after first rape
The incident happened on July 6. The girl had left her house in the evening, but when she didn't return till the next day, her family lodged a complaint. Police launched a massive search operation. On July 8, some cops saw her wandering around in a disoriented state in the Mahua Tola area. That was when her ordeal came to light.
All five have been arrested
She told police that after leaving home, she had run into one Mohit Bharadwaj (22), who convinced her to accompany him on his bike to Rahul Bhonde's (24) house. The next day, while walking back home, she was accosted by Bunty Bhalavi (23), Ankit Raghuvanshi (25) and Amit Vishwakarma (21), who took her back to Bhonde's house and raped her. All five have been arrested.
Five child-rapes reported in the last two weeks before this
MP has seen an alarming number of heinous-crimes against children. On June 26, an eight-year-old was brutalized by two men in Mandsaur. On June 28, three men raped a 15-year-old in Jabalpur. Three days later, a four-year-old was raped in Satna. On July 3, four men gangraped a 14-year-old in Sagar. On July 6, a 14-year-old in Bundelkhand was dragged from sleep and assaulted.
Last year, MP approved death for rapists of under-12 girls
Amid a crisis, last December, the MP assembly unanimously passed a bill proposing death penalty for rapists of girls aged 12 years or below. The Public Safety Bill provides strengthened protection to girls, especially children. If someone rapes a woman on the pretext of marriage, it will be treated as a cognizable crime. Repeated stalking can lead to fines of Rs. 1L.
Despite new laws, why are crimes still continuing?
Failure of the new laws has proven that punishment is just one factor that contributes to controlling crimes. MP Police have often been accused of engaging in victim-blaming; in the Bhopal gang-rape, cops had initially refused to even file an FIR. Conviction rates are anyway low. There's no provision for psychological rehabilitation of victims either. Efforts must be made to change mindsets first.