Sonia Gandhi to hold Congress parliamentary strategy meet today
Sonia Gandhi to hold Congress parliamentary strategy meet today
Written by
Abhishek Sharma
Mar 13, 2022, 10:15 am
2 min read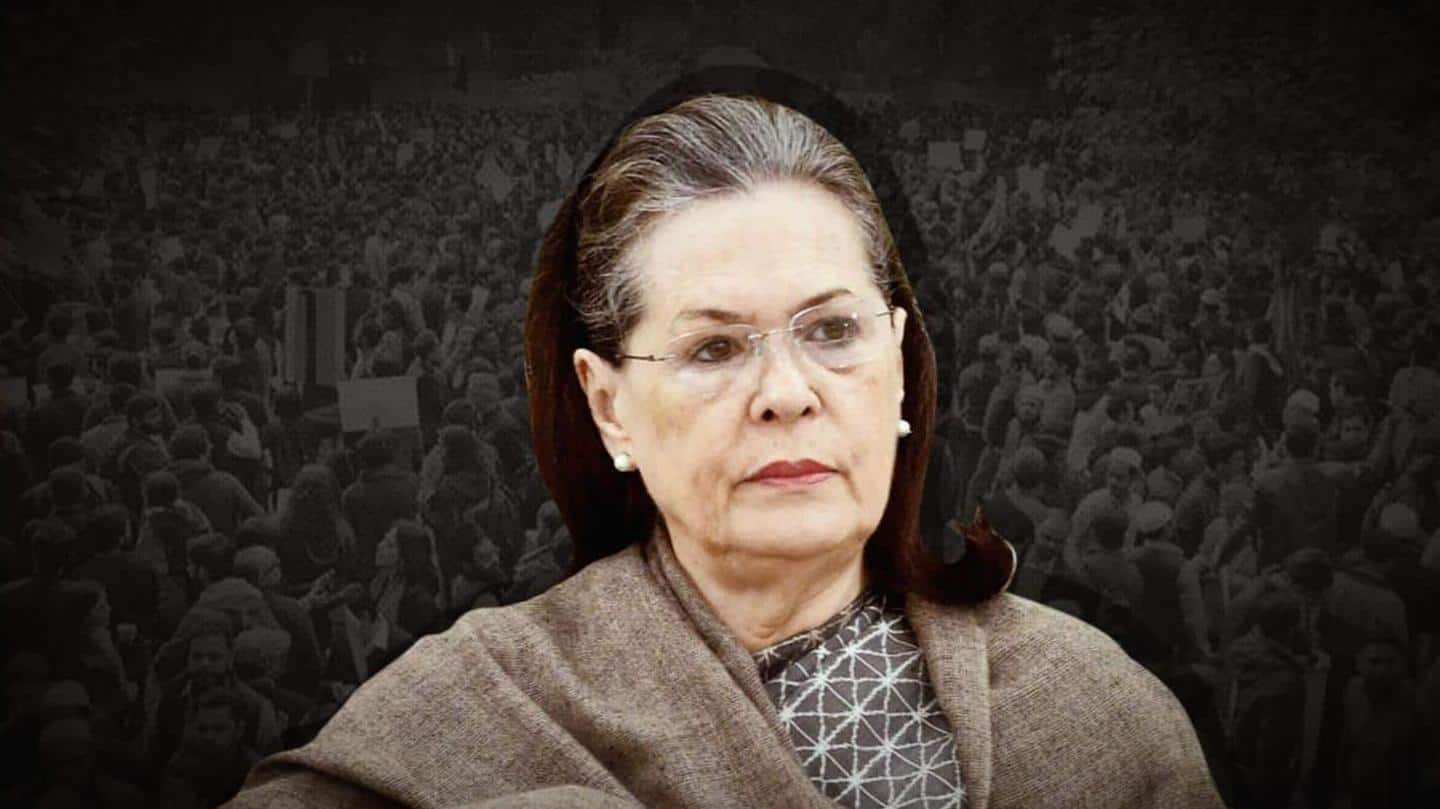 After suffering a crushing defeat in the recently concluded assembly elections in five states, Congress Parliamentary Party (CPP) President Sonia Gandhi will hold an important meeting on Sunday at 10 am to discuss the party's poll performance. The meeting will be attended by the party's parliamentary strategy group. Later, the Congress Working Committee (CWC) will hold a meeting in Delhi at 4 pm.
Why does this story matter?
The meeting of the CWC, which is the top policy-making body of the Congress, will be held at a time when the Congress lost power in Punjab and also faced a humiliating defeat in Uttar Pradesh, Uttarakhand, Goa, and Manipur.
Following the elections, the Congress leadership has come under fresh pressure for an organizational overhaul in the party's structure.
Meeting to introspect on election results
Congress spokesperson Randeep Surjewala said that the party would gather to "introspect" on election results. "The results of five states have come against the expectations of the Congress party but we accept that we failed to get the blessings of the people," he said. "Sonia Gandhi (President of Congress) has decided to convene Congress Working Committee meeting soon to introspect the results," added Surjewala.
G-23 leaders held a meeting on Friday
Several leaders of the G-23 group also held a meeting on Friday to discuss further strategy. The meeting was held at the residence of former Rajya Sabha Leader of Opposition Ghulam Nabi Azad and was attended by Kapil Sibal, Anand Sharma, and Manish Tewari.
G-23 leaders likely to reiterate demand for overhaul
According to reports, the G-23 leaders, who are part of the CWC, may reiterate their old demand for necessary changes in the party organization and ensure accountability. Ghulam Nabi Azad and Anand Sharma are part of the CWC. Notably, the G-23 leaders had written a letter to Sonia Gandhi in August 2020, demanding a change in the Congress organization.
Congress' failed campaign in Uttar Pradesh
In Uttar Pradesh, Congress fielded 159 women candidates with the 'ladki hoon lad sakti hoon' (I'm a girl, I can fight) campaign. Out of them, only one won, while the deposits of the rest were forfeited. Of the women candidates fielded after Congress General Secretary Priyanka Gandhi's promise to give 40% tickets to women, only Aradhana Mishra Mona won her seat.