No time due to Ayodhya dispute: SC defers J&K cases
No time due to Ayodhya dispute: SC defers J&K cases
Sep 30, 2019, 05:43 pm
3 min read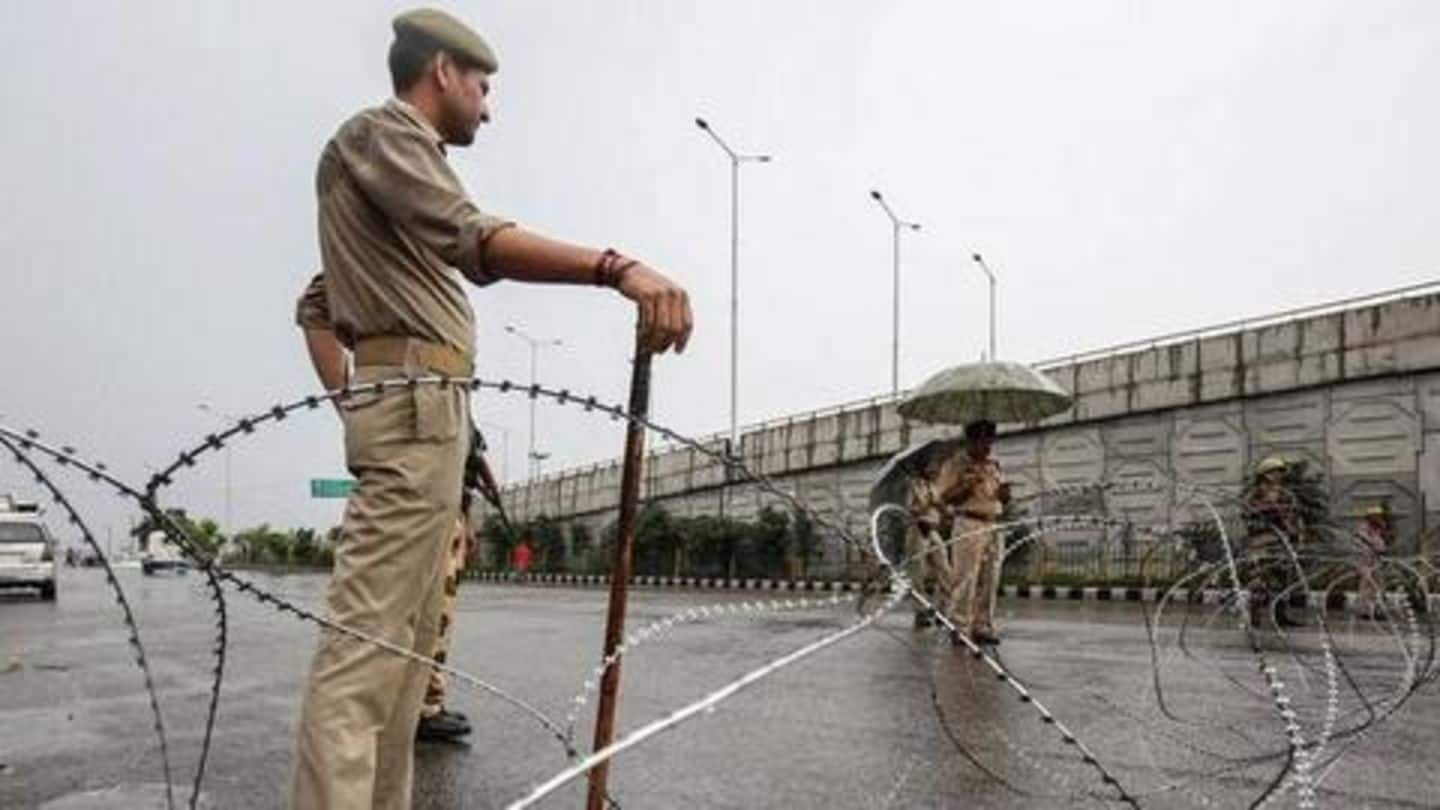 The Supreme Court on Monday pushed all cases related to Jammu and Kashmir to Tuesday, saying it doesn't have time, courtesy the Ayodhya dispute. All matters related to the erstwhile state of J&K will now be heard by a constitutional bench, headed by Justice NV Ramana. "We do not have time to hear so many matters," Chief Justice of India Ranjan Gogoi remarked.
The "special" Kashmir bench will hear J&K matters
The decision was taken by a bench, headed by CJI Gogoi, and including Justices SA Bobde and SA Nazeer. All the aforementioned judges are part of the constitutional bench, hearing Ayodhya dispute on a daily basis. After the order, the Kashmir bench, also including Justices Sanjay Kishan Kaul, R Subhash Reddy, Bhushan Gavai and Surya Kant, will begin hearings from October 1.
Why is Kashmir being discussed in the top court?
To recall, restrictions were imposed in Jammu and Kashmir on August 5, to "prepare" it for the Centre's massive decision to abrogate Article 370 and split the border state into two UTs. The blackout stopped residents from contacting their loved ones or roaming about on the streets. Though Centre has claimed things are normal in the area, reports claim otherwise.
From illegal detention to communication blackout, several pleas are lined-up
The pleas which will now be heard by the "Kashmir bench" include the one filed by journalist Anuradha Bhasin, regarding the curbs on media movement. Another PIL which will be taken up relates to alleged illegal detention of minors. The J&K Juvenile Justice Committee has already submitted a report regarding these allegations, CJI Gogoi said. The committee was asked for the report two weeks ago.
Earlier in the day, SC disposed of a plea filed by Rajya Sabha MP Vaiko concerning the detention of NC stalwart Farooq Abdullah, booked under stringent Public Safety Act (PSA). The MDMK leader wanted his friend to be produced at the SC and filed a habeas corpus petition. Considering the charges on Abdullah, SC asked Vaiko to approach an appropriate bench.
To note, SC is running on a deadline
Pertinently, SC is hoping to wrap up Ayodhya hearings by October 18, so that the verdict is delivered before November 17, when CJI Gogoi retires. When daily hearings fell short, SC decided to dedicate one extra hour to the case every day. This is the first time the sensitive case has progressed so far in SC, where it has been languishing for years.