Did politicians' hate-speech spark Delhi riots? SC to hear plea
Did politicians' hate-speech spark Delhi riots? SC to hear plea
Mar 02, 2020, 08:59 pm
3 min read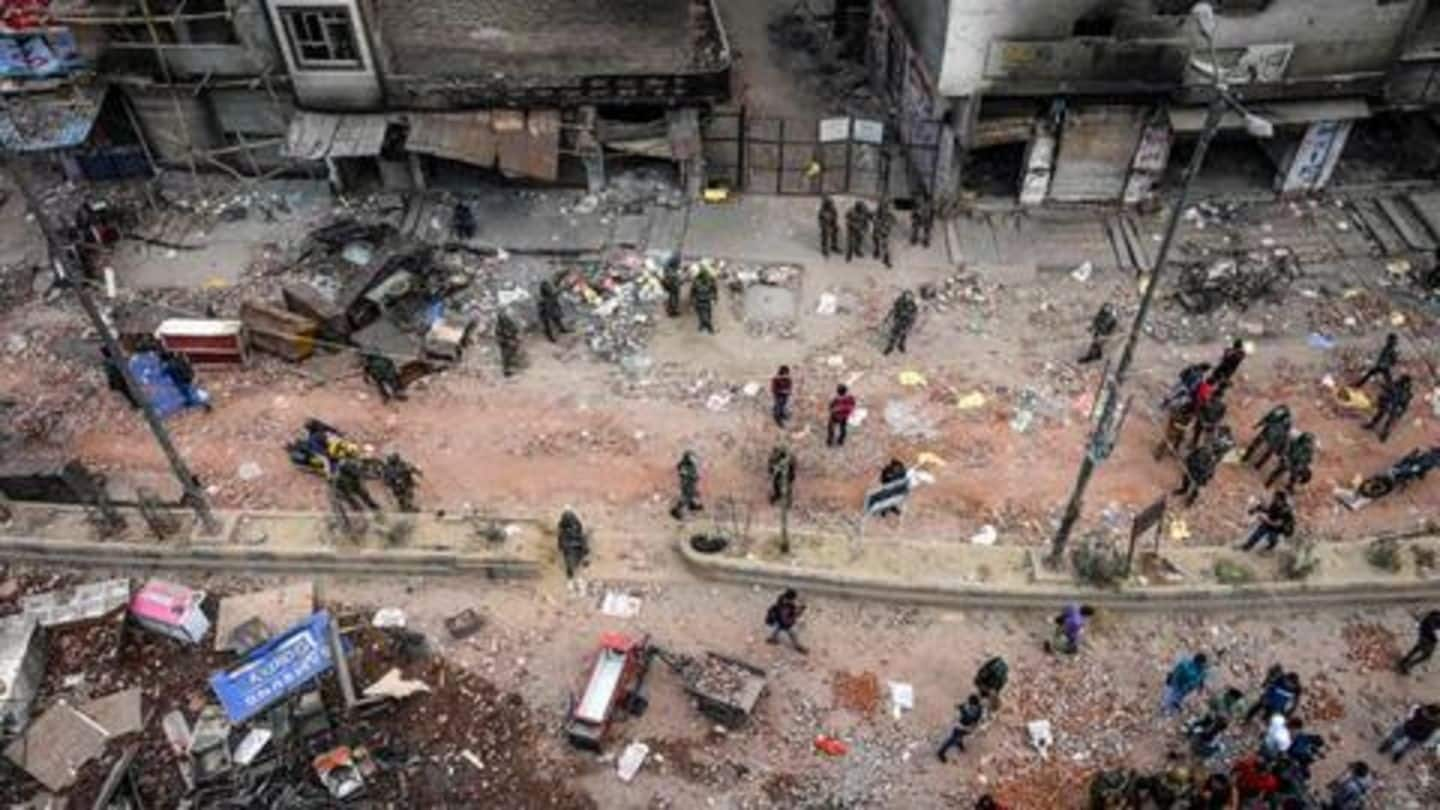 Hate speech of politicians that may have played a major role in last week's violence in Delhi will be taken up by the Supreme Court on Wednesday, Chief Justice of India SA Bobde said today. The petitioner, social activist Harsh Mander, demanded immediate registration of FIR against such leaders, including some BJP members. The matter was also discussed in Delhi High Court, last week.
In National Capital, rioters went on rampage, killed dozens
The Hindu-Muslim clash, one of the worst ones in Delhi's modern history, started due to contrasting views on the Citizenship Amendment Act (CAA). Rioters, who had stored firearms beforehand, came on streets, attacked people and police alike, as well as burnt property. 46 people have reportedly died. On its part, Delhi Police was caught off-guard, and couldn't contain the violence that raged for hours.
Kapil Mishra's venomous speech was followed by violence
The violence started hours after BJP's Kapil Mishra took out a rally in Northeast Delhi's Maujpur area on February 23. Raising a voice against the anti-CAA protest at Jafrabad metro station, Mishra gave an "ultimatum" to Delhi Police to either get the site cleared or face consequences. Many believed his words sparked tensions. Mander filed a plea in HC seeking registration of FIR.
Why hasn't police acted: Delhi HC asked last week
Last Wednesday, when HC heard the matter, Justice S Muralidhar wondered why police sat idle. When Delhi Police claimed it hadn't heard the speech (despite a cop standing next to Mishra), HC played it in court. A day later, when Chief Justice DN Patel heard the matter, he "understood" the time wasn't "conducive" to file FIR, and gave Centre four weeks' time to reply.
After HC, Mander knocked on SC's doors
Disappointed by HC, Mander went to the highest court where he was told the matter will be heard this week. Mander reminded that the plea, filed by five victims, was adjourned by HC. "We went to the High Court. A notice was issued. It was carried to Thursday. The judge was transferred," he said. To note, senior advocate Colin Gonsalves represented Mander.
Can't handle everything, SA Bobde lamented
As the plea was mentioned, Justice Bobde asked, "What can be done immediately. The height of pressure on us, you should know. We can't handle that." On this Gonsalves replied, "Many things Your Lordship can't handle, but we will guide you." Thereafter, the topmost judge of the country said there are few things beyond courts' jurisdiction but they can ensure the situation doesn't deteriorate.
The matter will be taken up day after tomorrow
"Courts have never been able to prevent such things. We would wish peace, but there are certain limitations on our power. There is some expectation, which we can't do. We will take it up on Wednesday. Let us see what we can do," CJI said.