Swiss bank accounts of Nirav Modi, having Rs. 280cr, seized
Swiss bank accounts of Nirav Modi, having Rs. 280cr, seized
Jun 27, 2019, 04:27 pm
2 min read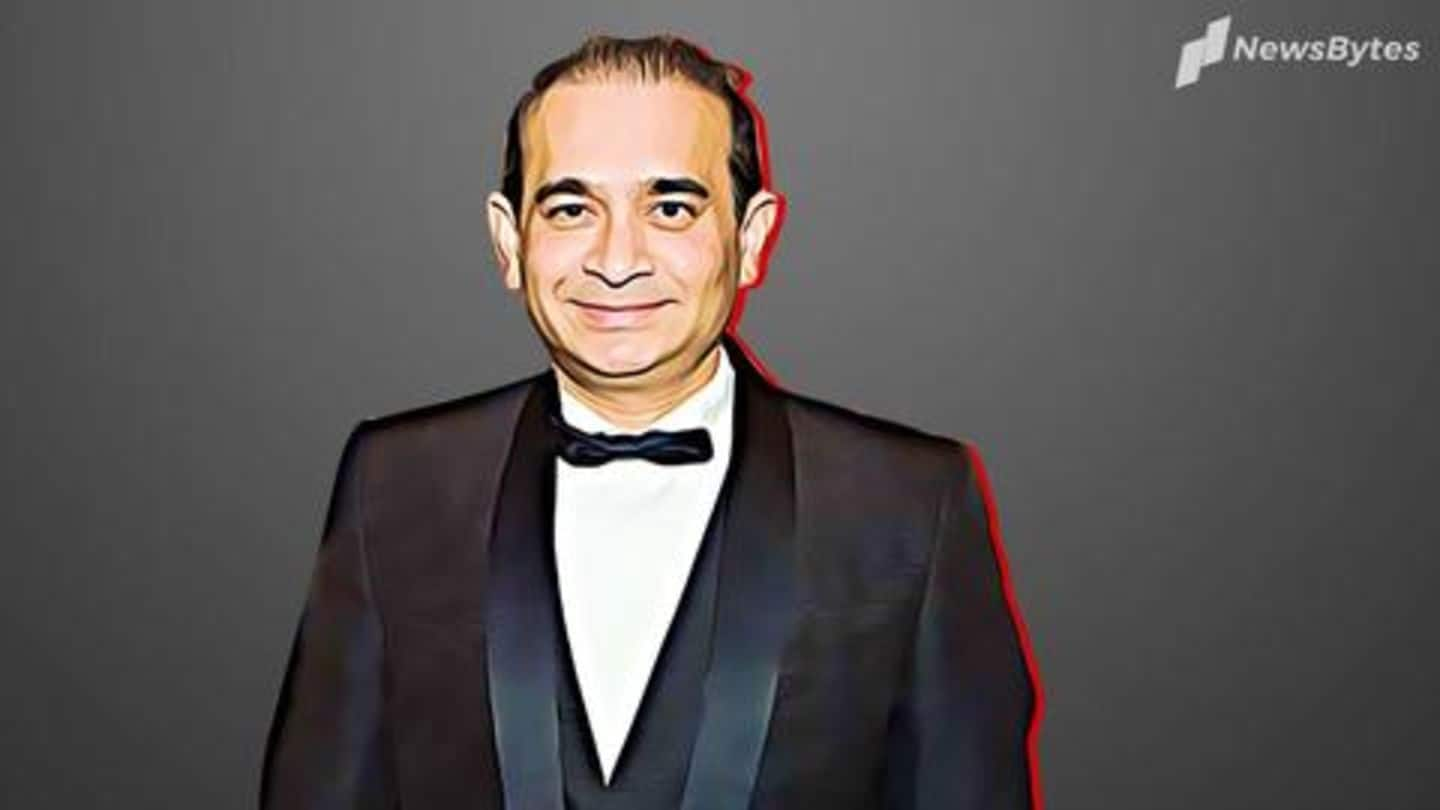 There seems to be no end to troubles of beleaguered diamantaire Nirav Modi, who is the prime accused in the Rs. 13,700 crore PNB fraud. On Thursday, the Switzerland government froze four Swiss bank accounts belonging to Modi and his sister Purvi, on request of the Enforcement Directorate (ED). In total, all four accounts contained Rs. 283.16 crore. Here's more on what happened.
Context: After cheating PNB of crores, Modi fled India
Modi, whose Nirav Modi jewels, was once the most sought-after luxurious brand, cheated PNB of crores by getting fraudulent LoUs issued. His uncle Mehul Choksi and few PNB employees helped Modi in this scam. Days before the scam came to light, Modi fled India. After hopping countries, he settled in the UK and started a new business. He was arrested in March.
The biggest scam of Indian banking history is being investigated by ED and CBI. Informing about the recent development pertaining to accounts, ED said, "The request was made on the ground that money in the bank accounts were deposited out of illegal siphoned off funds from Indian banks." A senior official said letters were sent to senior foreign officials to enforce the order.
Modi's wife and sister are also facing probe
Interestingly, Modi's sister Purvi has also been named as an accused in the multi-million dollar fraud and his wife Ami is also under scanner. In February, a supplementary chargesheet was filed against Ami for being a beneficiary of $30 million purchase of two New York apartments. In October last year, the ED had seized foreign properties worth Rs. 637 crore belonging to Modi.
To recall, Modi's bail plea has been rejected four times
After he was arrested in March by Scotland Yard officers, Modi's bail plea has been rejected four times. In the last hearing which happened earlier this month, Justice Ingrid Simler said if Modi gets bail, he might fail to surrender as he has "means" to abscond. Simler also said that there is enough evidence to show that attempts were made to destroy crucial evidence.
Meanwhile, Modi will appear in court via videolink
On Thursday, Modi is set to appear for a routine remand hearing before the Westminster Magistrates' Court. The 48-year-old, who is lodged at Wandsworth prison in south-west London, will make an appearance via a videolink, claimed reports.