What are ISRO's plans for the next five years
What are ISRO's plans for the next five years
Jun 20, 2019, 06:28 pm
2 min read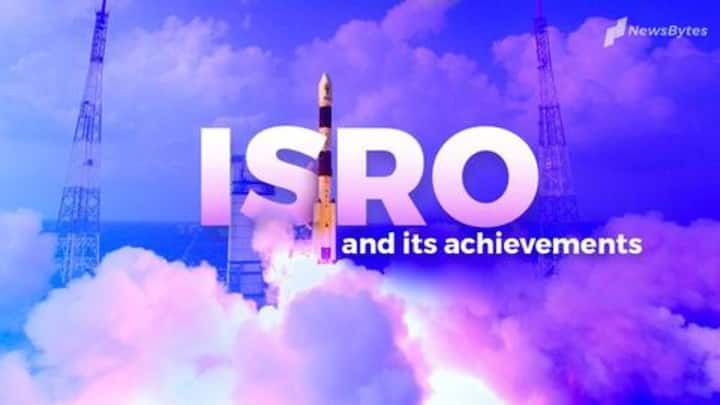 The Indian Space Research Organization or ISRO has given Indians several reasons to celebrate its existence. ISRO's intent to cement India's position in the space world is unquestionable. Recently, ISRO said it would build a permanent space station for itself in the coming 5-7 years. Apart from this, ISRO has a bunch of big projects lined up. Let's take a look at them.
ISRO will launch Chandrayaan-2 later this year
After the immense success of Chandrayaan-1, ISRO is preparing itself for its second moon mission, Chandrayaan-2. On July 15, a lunar orbiter, lander, and rover will be launched on the heavyweight GSLV-MkIII rocket. Once the spacecraft reaches the moon's orbit, it will try to make a soft landing in an area which is about 600 km away from lunar South pole.
First Indian mission to study the sun
Sometime between 2019 and 2020, ISRO will launch the Aditya-L1 mission, its first planned probe to study Corona, which is the Sun's outer layer. Now, the temperature of Corona is much higher than the Sun's disc temperature of around 6000K. No one knows why Corona gets heated so much and Aditya-L1 mission might be able to solve this mystery.
ISRO plans to finish gigantic Gaganyaan mission by 2022
In his 2018 Independence Day address, Prime Minister Narendra Modi made a big announcement that India would send astronauts to space by 2022. This mission is named 'Gaganyaan' and if it ISRO pulls it off, then India will become the fourth nation to achieve this feat. Rs. 10,000 crore have been earmarked for India's biggest space mission.
ISRO intends to launch Mangalyaan-2 as well
In 2014, ISRO announced that it would launch a second mission to Mars. Named Mangalyaan-2, the mission will be launched between 2022 and 2023. In the 2017 Union Budget, the Centre announced that it would fund this mission, and ISRO has started working on it.
ISRO also intends to study Venus' atmosphere
Further, by 2023-2025, ISRO plans to send an orbiter mission to study the atmosphere of Venus, which is sometimes referred to as the Earth's "twin sister". This mission is named Shukrayaan. Notably, the atmosphere of Venus is primarily made up of carbon dioxide. While Shukrayaan is on ISRO's to-do list, the agency is yet to figure out satellite configuration and payloads for the mission.