Byculla riots: Behind Indrani Mukerjea's 'protesting', a horrific truth
Byculla riots: Behind Indrani Mukerjea's 'protesting', a horrific truth
Jun 30, 2017, 07:59 pm
3 min read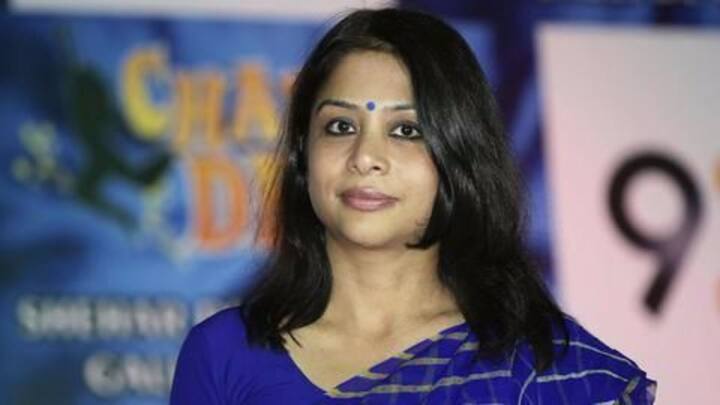 Indrani Mukerjea shot to notoriety in 2015. A woman, married to her third husband, had murdered her daughter from her first husband, because she was dating her present step-son. What! She's in news again because 200 inmates of Byculla prison rioted. 'Is Indrani injured? Did she incite others?' Why was the news about her, even though an inmate was brutally raped by female guards?
The shocking death that triggered the protests
An inmate was brutalized and raped. Manjula Shetye's postmortem report said her body had been bruised and lungs damaged. According to witnesses, female guards held her down, forced a stick into her vagina and thrashed her. The torture was apparently because she had complained about inadequate food. She then lay bleeding for hours till she lost consciousness, and died in the hospital.
'Worse than Nirbhaya incident'
Lawyer Indira Jaising compared the death to the Nirbhaya gangrape, when the victim was brutalized by six men with an iron rod. "…But (this case) is even worse because that happened out on the streets. Here, law enforcement officers were doing it," Jaising said.
Prisoners, protesting their friend's horrific death, were booked for rioting
Six female officials were suspended, but that didn't quell the inmates' anger. They went on a rampage, burning books and clothes, shouting, demonstrating on the rooftop. Indrani, the masses' favorite, too claimed she was beaten and threatened with sexual assault for protesting the murder. Eventually, all 291 inmates of Byculla were booked for rioting, "since individual roles of inmates have not been assigned".
But thrashings, pathetic treatment was never uncommon in "hellhole" Byculla
According to former Byculla prisoners, the only difference this time is that the inmate died and others protested, otherwise thrashings aren't uncommon. The prison, which has a sanctioned capacity of 262, is holding almost 300. Seventeen are accompanied by their children. Inmates get just one bar of soap, there's hardly enough water or proper food, toilets are unclean, bribery for even basics is rampant.
What 'custodial death' exactly means, in Byculla and elsewhere
In 2013, an inmate of Seikhpura was raped. When she complained, staff stripped and thrashed her in front of male inmates. When the males protested, a complaint of custodial torture was filed. Eventually, it got held up in procedural delays. Justice was never served. Crime is despicable everywhere, but in prisons, the victim remains in the perpetrator's custody, enough to silence them completely.
Did 1,275 inmates die in custody during 2010-2013, or 12,727?
Activist Pradip Bhalekar claims at least four inmates died everyday in Byculla during 2014-2016, apparently due to "natural causes". The National Crime Records Bureau said 1,275 people died in police custody during 2001-2013. Contrast this with the National Human Rights Commission's figure: 12,727 deaths during 2001-2010. Shockingly, only 26 cops had been convicted for custodial deaths till 2013.
'Class' and 'criminality': Two factors that keep prisoners silenced
There are other issues restraining prisoners' voices: class and criminality. In India, class differentiation is visible from the roads, where a rickshaw-wallah is always held accountable for accidents instead of SUV owners, to media, which cater to Indrani instead of she who died. Criminals aren't seen as deserving of human rights either. But 'equality for all' is meaningless unless such marginal groups are embraced.