Military Pact signed between India and USA
Military Pact signed between India and USA
Aug 31, 2016, 08:41 am
3 min read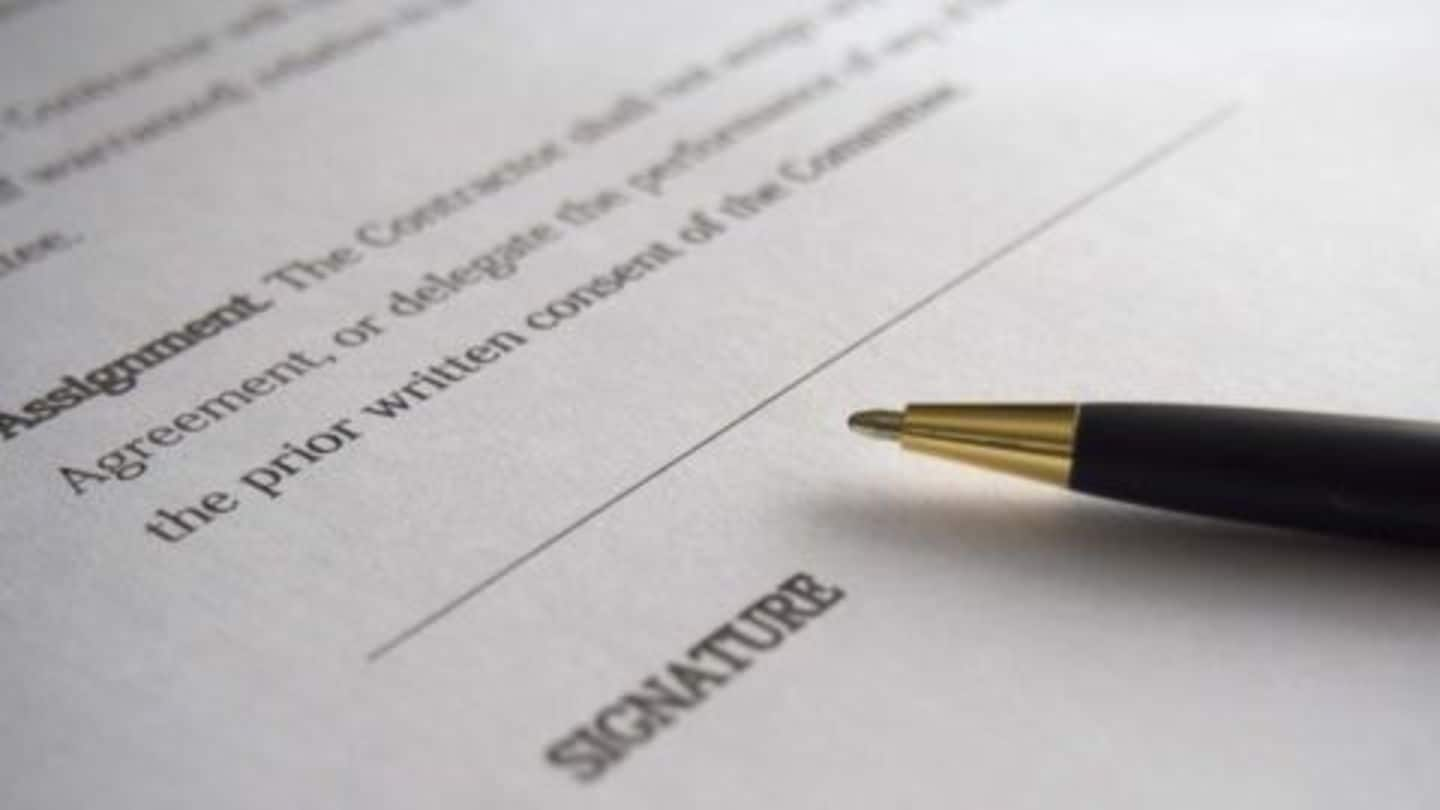 America and India, on Monday signed the Logistics Exchange Memorandum of Agreement (LEMOA). Minister of Defence, Manohar Parrikar and US Defence Secretary Ashton Carter welcomed the agreement, saying that this would open up the gates for "practical engagement and exchange". A joint statement issued after the signing, stated that "shared values and interests" form the basis for defence ties between the two countries.
Minister of Defence, Manohar Parrikar is in the USA for a 3-day official visit; this visit is the 6th interaction between him and the American Defence Secretary, Ashton Carter.
What does the Agreement mean?
The Logistics Exchange Memorandum of Agreement (LEMOA) authorizes militaries of the United States of America and India to use one another's assets and bases. This agreement will govern the countries' usage of each other's land, air and naval bases for repairing and re-supplying. Albeit on a reimbursable basis, the agreement will encourage the exchange of logistical support, supplies and services between the militaries.
India's History with the LEMOA
Usually, the military logistics agreement signed by USA with other countries goes by the name Logistics Support Agreement (LSA). When the UPA Government was in power, India was hesitant to sign the LSA. After the BJP Government took control in Delhi, the Defence Ministry negotiated the text of the LSA after hard discussions. These alterations in the LSA are known as LEMOA.
The Logistics Exchange Memorandum of Agreement (LEMOA) is one amongst four 'foundational agreements' signed by the United Stated with its defence partners. By signing LEMOA, India has signed two out of the four.
Logistics support will be administered on a case-to-case basis, requiring mutual consent of both countries. This consent will be in alignment with both countries' laws, regulations and policies respectively.
What does this mean for both Countries?
According to experts, signing of the LEMOA is a milestone in the defence relationship of USA and India. US Defence Secretary, Ash Carter, said that the signing will "make the logistics of joint operations so much easier and so much more efficient." According to Manohar Parrikar, Indian and American navies will now find it easier to support each other in joint operations and exercises.
What the Defence Officials want us to know
India was skeptical of signing the LSA, for the fear that it would be considered as USA's military ally; India has always emphasized on maintaining autonomy. Both Parrikar and Carter have put to rest notions suggesting the probabilities of USA being able to station its troops in India. Extending a helping hand in humanitarian crises (disaster relief) is the biggest takeaway of this agreement.