These 6 activists are risking all to fight Section 377
These 6 activists are risking all to fight Section 377
Sep 06, 2018, 10:38 am
3 min read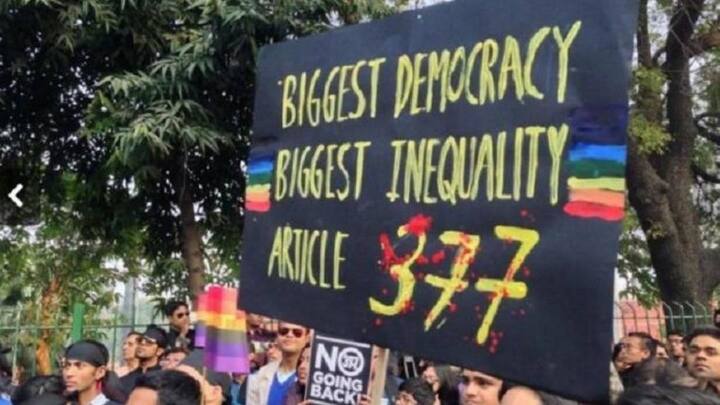 All eyes are set on the Supreme Court as it will, in a short while, give judgement on Section 377. The hearings lasted for four days in July, and the constitutional bench headed by CJI Dipak Misra had reserved the verdict then. In this renewed fight for the dignity of LGBT community, six individuals risked it all. Here's looking at those who fought tooth and nail.
'It's a long journey, but there's light at the end'
Chef Ritu Dalmia's career took off after one failed restaurant, when she opened an Italian eatery in Delhi's GK-2 in 2000. She has never looked back. Her DIVA chain of restaurants has now expanded to Europe. Cittamani, another brand of hers, catered to Virat Kohli-Anushka Sharma's wedding too. The 2007 Woman Chef of the Year has also authored several Italian cookbooks, including the popular 'Italian Khana.'
'My orientation is different, and that is no crime'
Back in 2002, Bharatnatyam dancer Navtej Singh Johar, 2014 Sangeet Natak Akademi awardee, was serving as the performance director of Commonwealth Parade for the Queen's Golden Jubilee celebrations in London. Since then, he worked with Michigan University, collaborated with musician Justin McCarthy, and co-founded Studio Abhyas in Mumbai, a yoga/dance center which takes care of strays. Currently, he is teaching at Ashoka University.
'We'd be abdicating moral responsibility if we didn't file petition'
Johar's partner of 25 years, journalist Sunil Mehra, has joined him in the SC battle, plus as a co-founder of Abhyas. The former editor of Maxim magazine wrote, directed and produced 86 episodes of 'Centrestage,' on DD Metro during 1999-2001. But that's not all. He has done supper theater, acted in commercial Hindi films, and recently debuted in dastangoi.
'According to the law, I can be handcuffed'
Ayesha Kapur, businesswoman and a double major from Clark University Massachusetts, was once the business head at an e-commerce company, but quit due to fears her sexual orientation would be discovered. However, that didn't stop her from disrupting the F&B industry. But she still hesitates from accompanying her committed partner publicly. She says she finally approached the SC after having "enough of all that."
'India needed to be shaken, to be awoken'
Hotelier Aman Nath acquired the Neemrana Fort-Palace in 1986, before finally opening it after restoration in 1991. Today, it is one of India's top hotels. He's also among the founding-members of India International Trust for Art and Cultural Heritage (INTACH). The historian and author of 15 books, along with his 23-year partner, was honored with lifetime achievement award by the tourism ministry in 2014.
'Despite achievements, I've been stigmatized due to sexual orientation'
Keshav Suri, executive director of Lalit Hotels, was 21 when his father, hotelier Lalit Suri, died. Determined, he pursued law, business and management from the University of Warwick, King's College, London, and the School of Oriental and African Studies. Today, the company runs a dozen luxury-properties in major cities, India and abroad. Suri oversees F&B for the hotels. He joined the petitioners in April.
'It was time to stop complaining and do something'
All the petitioners have one thing in common: they were tired of complaining about what's wrong with the system, and decided to do something about it themselves, they said. They are hopeful, and so is India.