Feel suffocated: Trinamool's Dinesh Trivedi resigns from Rajya Sabha
Feel suffocated: Trinamool's Dinesh Trivedi resigns from Rajya Sabha
Feb 12, 2021, 04:43 pm
3 min read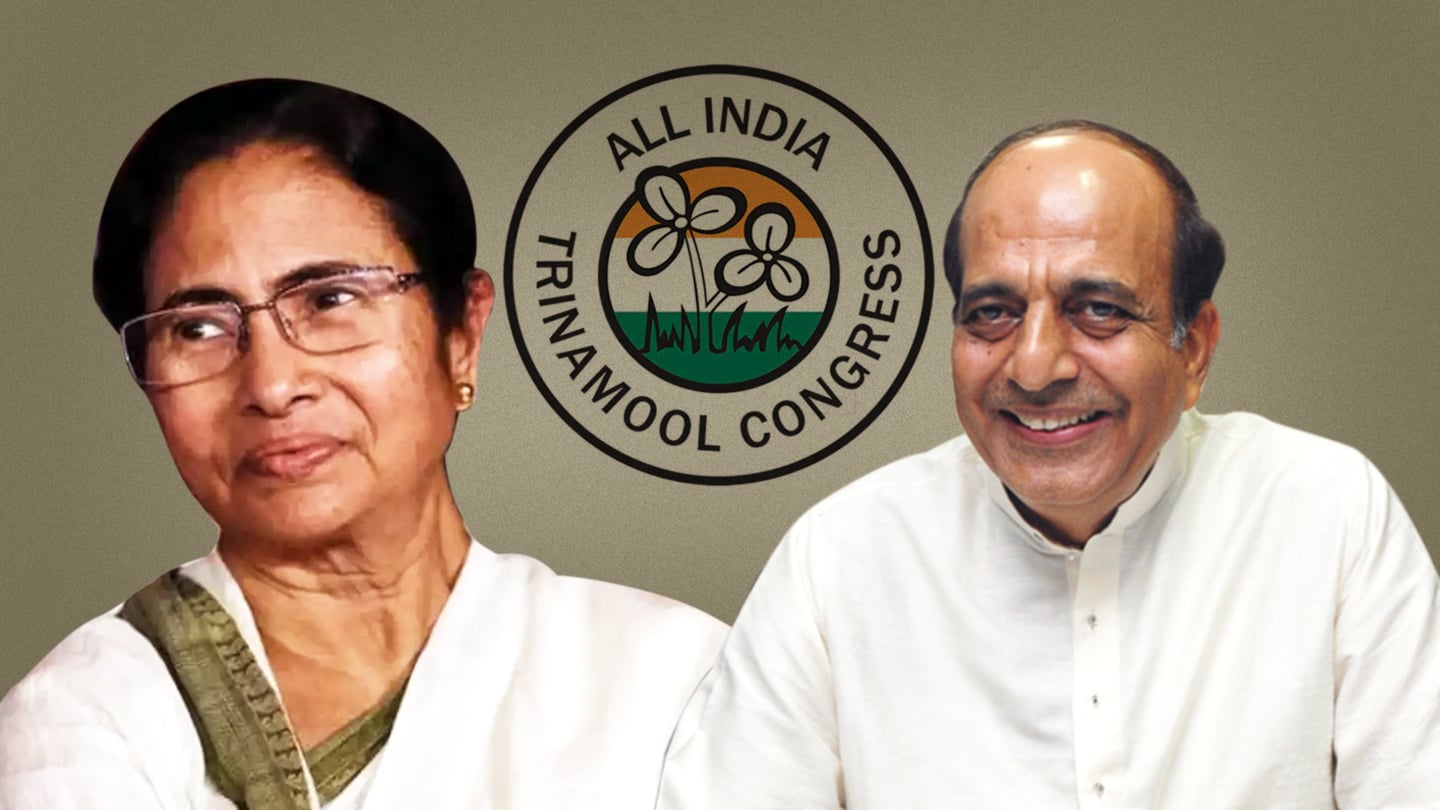 Trinamool Congress (TMC), already hit by a spate of resignations, was jolted again on Friday when Rajya Sabha member Dinesh Trivedi quit on the floor of the House, saying he felt suffocated and helpless over rampant violence in his state West Bengal. By praising Prime Minister Narendra Modi earlier, Trivedi had already hinted that an exit was on cards. Here's what happened.
He lost 2019 general polls, felt sidelined
Trivedi was nominated to Rajya Sabha last year. He had lost the 2019 Lok Sabha polls from Barrackpore to Arjun Singh, who was with TMC but later joined BJP. Post his defeat, he apparently felt sidelined. Trivedi, who joined TMC in 1998, was the Union Railways Minister between July 2011 and March 2012 when Dr. Manmohan Singh was the Prime Minister.
A tale of two TMC railway ministers
Interestingly, West Bengal Chief Minister Mamata Banerjee had urged Dr. Singh to make her trusted lieutenant Mukul Roy the Railways Minister after Trivedi's budget created a furor. Roy ditched TMC in 2017 to join Bharatiya Janata Party (BJP) and Trivedi is expected to follow suit.
Trivedi sought five minutes during proceedings to announce his decision
Today, Trivedi interjected in the middle of Rajya Sabha's discussion, seeking five minutes time from Deputy Chairman Harivansh Narayan Singh. He then asked, "Why do we come into politics? We come into politics for the country." He referred to PM Modi and Congress leader Ghulam Nabi Azad's speeches this week. Though they come from opposing parties, their words united the country, he added.
The violence in West Bengal made Trivedi 'uneasy'
He spoke about a self-reflecting moment before mentioning the violence in his state. "I am feeling uneasy sitting here. I am from the land of Subhash Chandra Bose, Khudiram Bose, Rabindranath Tagore," he went on. Trivedi quoted the "arise, awake" motto of Swami Vivekananda and claimed that if he can't do anything about bloodshed while occupying the Rajya Sabha seat, it's better to quit.
'Grateful that party sent me here'
"There are limitations here. My party has sent me here so I am grateful. But now I can't take any more what is happening. I'm feeling suffocated and that's why I want to resign from here and want to work for my Bengal," he announced.
Notably, he doesn't feel guilty anymore
Right now I am on my own. I feel relieved in the sense that I don't feel guilty: Dinesh Trivedi, after tendering his resignation as TMC MP in Rajya Sabha when asked if he will join BJP or any other party

— ANI (@ANI) February 12, 2021
Unlike Banerjee, Trivedi had agreed with PM Modi on privatization
In his rich praise for PM Modi on Wednesday, Trivedi said the BJP leader was right about privatization. His stance was in sharp contrast to Banerjee's. "The way forward is to let our young talented mind innovate, create and distribute wealth. Pay Govt levies, create jobs. For that, our Govt officers (babus) too, need to encourage the youth, (sic)" he tweeted, sharing the speech.
Vijayvargiya quickly made an offer; TMC said resignation wasn't shocking
Moments after Trivedi's dramatic resignation, National General Secretary Kailash Vijayvargiya said he was welcome to join BJP. "Not just Dinesh Trivedi ji, whoever wants to do honest work, cannot stay in Trinamool Congress," Vijayvargiya claimed. Separately, TMC's Saugata Roy said Trivedi's resignation though unexpected wasn't shocking. He never was a grassroots leader and his now vacant post will provide opportunities to others.