After 13 police-firing deaths, TN orders Sterlite plant shut down
After 13 police-firing deaths, TN orders Sterlite plant shut down
May 28, 2018, 06:52 pm
3 min read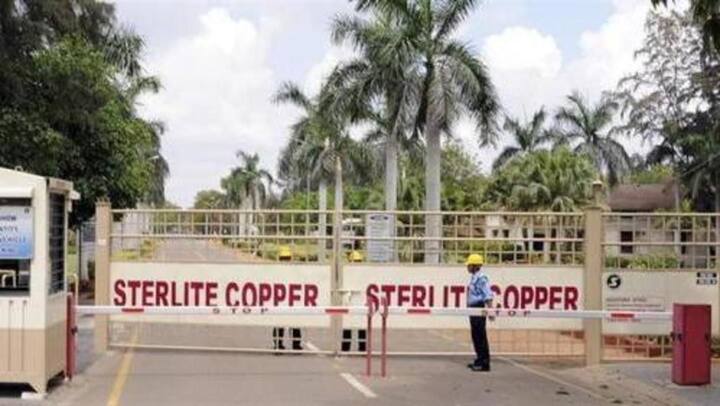 The Tamil Nadu (TN) government has permanent closure of the Sterlite plant in Tuticorin, after violent protests over environmental damage resulted in 13 deaths. This came hours after an FIR revealed that a special deputy tehsildar had ordered police to open fire on peaceful protesters, The Quint reported. Meanwhile, the city limped back to normalcy as prohibitory orders were lifted after four days.
Why was Tuticorin protesting?
Since long, residents have been demanding the closure of Sterlite Copper, the copper unit of Vedanta, alleging pollution caused by it is hampering the water quality in the area and seriously harming health. Demonstrations turned more intense recently after the company announced plans of expansion of its 400,000-tonne per annum unit. Sterlite insisted it has necessary permits and wasn't violating any norms.
TN Police in trouble over videos of assault on protesters
Last Tuesday, violence erupted after protesters were reportedly stopped from marching to the plant. Thirteen people died. Agitators toppled vehicles and vandalized property. Police resorted to lathicharge, tear-gas and water-cannons, but have denied using bullets. However, videos later emerged showing police tracking protesters to their homes in the night and assaulting them. Another showed two cops climbing atop a van and aiming at protesters.
Quick action in the next few days
The next few days saw quick actions on the ground. Internet was suspended. Section 144 was imposed. Shops remained shut. The Tuticorin Collector and SP were transferred. Around 70 people were arrested for the violence. The Madurai bench of the Madras HC stayed the construction of a new copper smelter being planned by Sterlite. But protests continued as agitators demanded permanent closure of Sterlite.
Vedanta adamant, insists it will go ahead with expansion
An adamant Vedanta said two days ago that it had decided to go ahead with their expansion plan for the plant. Incidentally, it came even after the Madras HC stayed the expansion, and after the TN Pollution Control Board cut power to the smelter.
Will face legal challenges, if needed, to close Sterlite: TN
The state government has now said it will take resolute steps towards Sterlite's permanent closure, even if it has to face legal challenges. It cited the Constitution's Article 48-A on environmental protection as well as the Water Act, 1974, to order its closure "in the larger public interest." The government also doubled compensation for kin of those killed in police firing to Rs. 20L.
SC refuses urgent hearing on police atrocities
Meanwhile, the SC has refused an urgent hearing in the case of alleged police atrocities, saying it will hear it after the summer vacation. An FIR has named Special Deputy Tehsildar Shekhar, who ordered the police firing. He claimed he did so to save lives, as teargas didn't stop 10,000 people who marched with 'deadly weapons.' A complaint has been filed against 20 organizations.