Chinmayanand case: Evidences prove charges against both politician, law student
Chinmayanand case: Evidences prove charges against both politician, law student
Nov 06, 2019, 07:19 pm
3 min read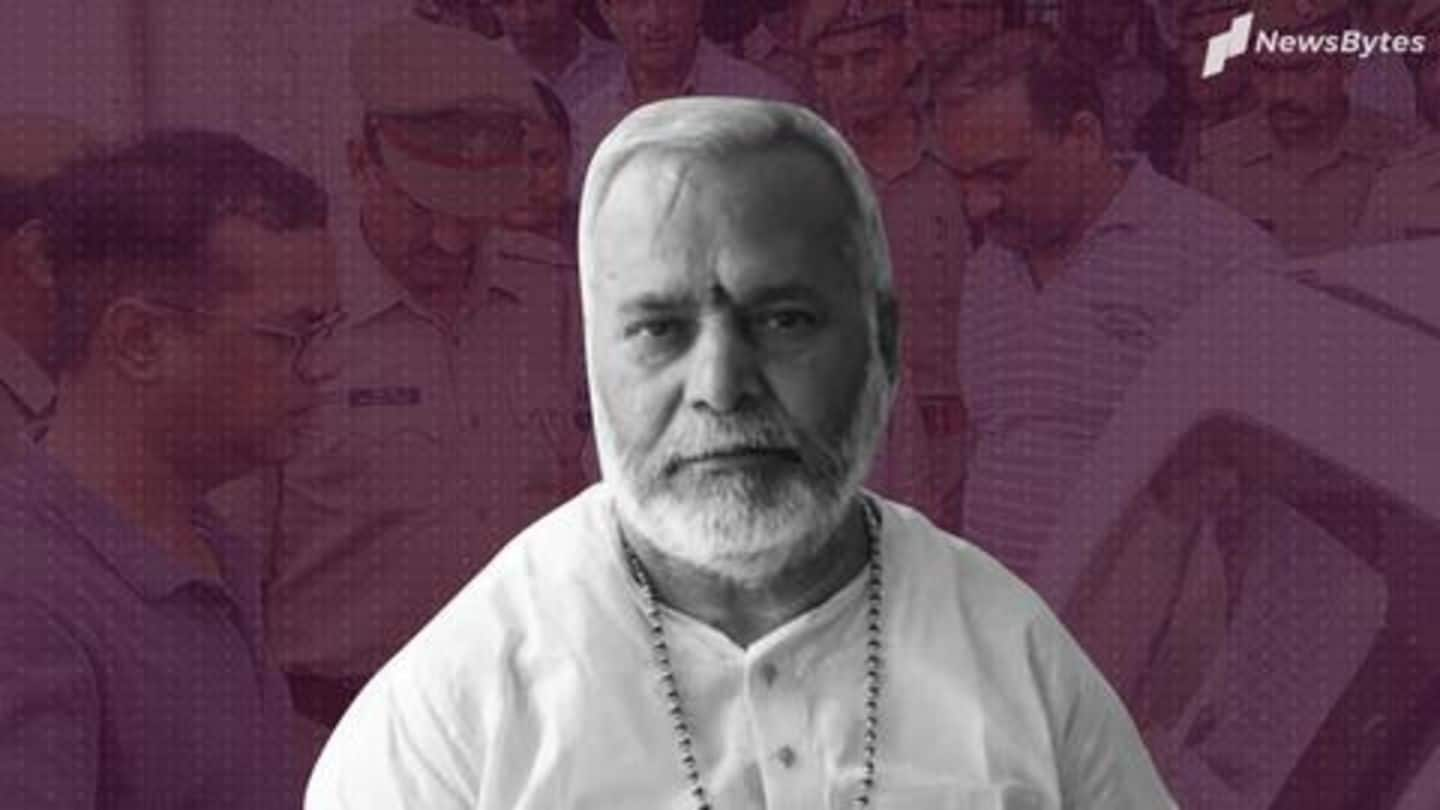 The Special Investigation Team (SIT), probing rape charges against former Union Minister Chinmayanand, on Wednesday filed a chargesheet in the case. A separate chargesheet was also filed in the extortion case, in which the law student who alleged Chinmayanand raped her, is accused of blackmailing him. Reportedly, Uttar Pradesh Police said evidence prove charges against both of them. Here are more details.
Backstory: Chinmayanand and his accuser were arrested in two cases
In August, a 23-year-old law student accused Chinmayanand, a former minister in Atal Bihari Vajpayee's Cabinet, of rape. A day later, she went missing and was found a week after. Meanwhile, dismissing the allegations, Chinmayanand's team filed a case against her for allegedly trying to extort money from him. Subsequently, police arrested both of them. However, the student's arrest sparked outrage.
Chargesheet was filed within two months: SIT chief
Naveen Arora, who headed the Supreme Court-appointed SIT, flaunted that they managed to submit the chargesheets within two months. "In both investigations, we questioned 105 people, recovered 20 pieces of evidence and also a lot of digital evidence and Call Data Records. We recovered 55 paper trails and are submitting case diaries and charge-sheets running into 4,700 pages," NDTV quoted him.
All accused were present in court today
The chargesheets were filed in the court of Chief Judicial Magistrate Om Vir Singh. Apart from Chinmayanand and the student, her male accomplices Sanjay Singh, Vikram Singh, and Sachin Sengar, were present inside the court. They came to the court under tight security. A heavy deployment of police personnel turned the court into a fortress of sorts. The accused heard the charges against them.
Separately, a BJP leader has been booked for extortion
Arora said BJP leader DPS Rathore has also been mentioned in the chargesheet. Rathore is the younger brother of JPS Rathore, the vice-president of BJP's UP wing. He has been booked for attempting to extort Rs. 1.25 crore from Chinmayanand. Apparently, he and his aides managed to convince the law student to surrender evidence against Chinmayanand, and later, tried striking a deal with 72-year-old.
After being booked, Rathore said he was "only helping"
Notably, Rathore was present in Dausa when the woman was traced to Rajasthan in August. Defending himself, he said, "I had gone to Dausa on the request of a few senior cops to provide support in the recovery of the missing woman." He was grilled for hours on Sunday but claimed innocence. "It seems that the SIT had a certain misunderstanding," he added.
Meanwhile, SIT believes victim "removed" items from room
The SIT claims the student and Sanjay removed things from the room, where the alleged harassment took place. Among the things removed from the spot were the spectacles which the victim used to record the abuse. She had fitted a camera on them. According to Arora, two reports, one pertaining to police laxity, and another relating to lapses on college's part, will be submitted.