Ghaziabad: Viral video shows passport officer thrash applicant
Ghaziabad: Viral video shows passport officer thrash applicant
Written by
Siddhant Pandey
Sep 12, 2019, 08:26 pm
2 min read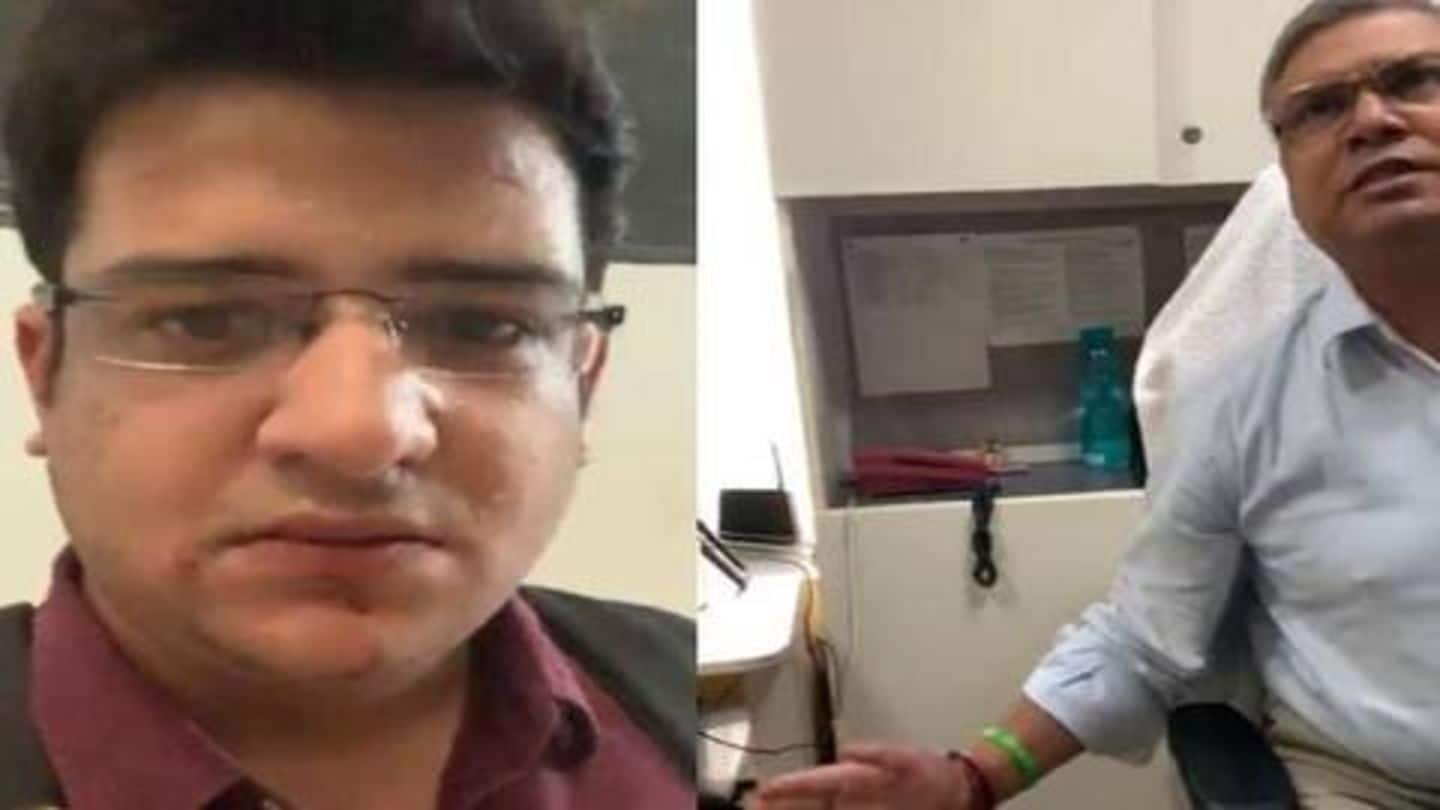 In a shocking incident, a man was allegedly beaten by a government officer at the Regional Passport Office (RPO), Ghaziabad, over presenting digital documents for the renewal of his passport. The man, Anmol Jain, shared a video on Twitter, where the unidentified officer is seen hurling abuses and thrashing Jain. Jain claimed that the assailant was the Assistant Passport Officer at the Ghaziabad RPO.
Jain presented documents on DigiLocker; officer demanded originals
Jain, who hails from Bulandshahr (UP), told News State that the incident occurred on Wednesday afternoon when he went to the RPO to get his passport renewed. Jain then presented his documents using DigiLocker- an online platform for issuance and verification of documents launched by the Government of India. This allegedly led to an argument between Jain and the officer, who demanded original documents.
No one should live in this 'New India': Jain
In a tweet posted on Wednesday, Jain wrote, "This is (how the) APO of Passport Seva Kendra, Ghaziabad, behaves. He beat me and made me bleed because I was arguing DigiLocker's validity. If this is 'New India', no one should live in it." Jain shared a video of the incident to back his claims where the officer can be seen abusing and thrashing Jain.

You can watch the video here
Ghaziabad RPO confirms 'scuffle' broke out between Jain and officer
According to News State, Ghaziabad Regional Passport Officer Dharmendra Singh confirmed that Jain had applied for a passport renewal at the RPO located in Sahibabad. Singh reportedly said that Jain told the officer his original documents had been stolen and was hence presenting the supporting documents on DigiLocker. Singh also confirmed that this led to a heated argument, which further evolved into a "scuffle."
Probe initiated against officer; Jain filed separate complaint with police
Notably, Singh said that the officer in question has been transferred and a probe has been initiated. Meanwhile, Jain, who works as a marketing manager at a Gurugram-based company, has filed a complaint against the officer at Link Road police station.