Haryana: Sirsa officials rescue 18 minor girls from Dera HQ
Haryana: Sirsa officials rescue 18 minor girls from Dera HQ
Written by
Ramya Patelkhana
Aug 29, 2017, 11:49 pm
2 min read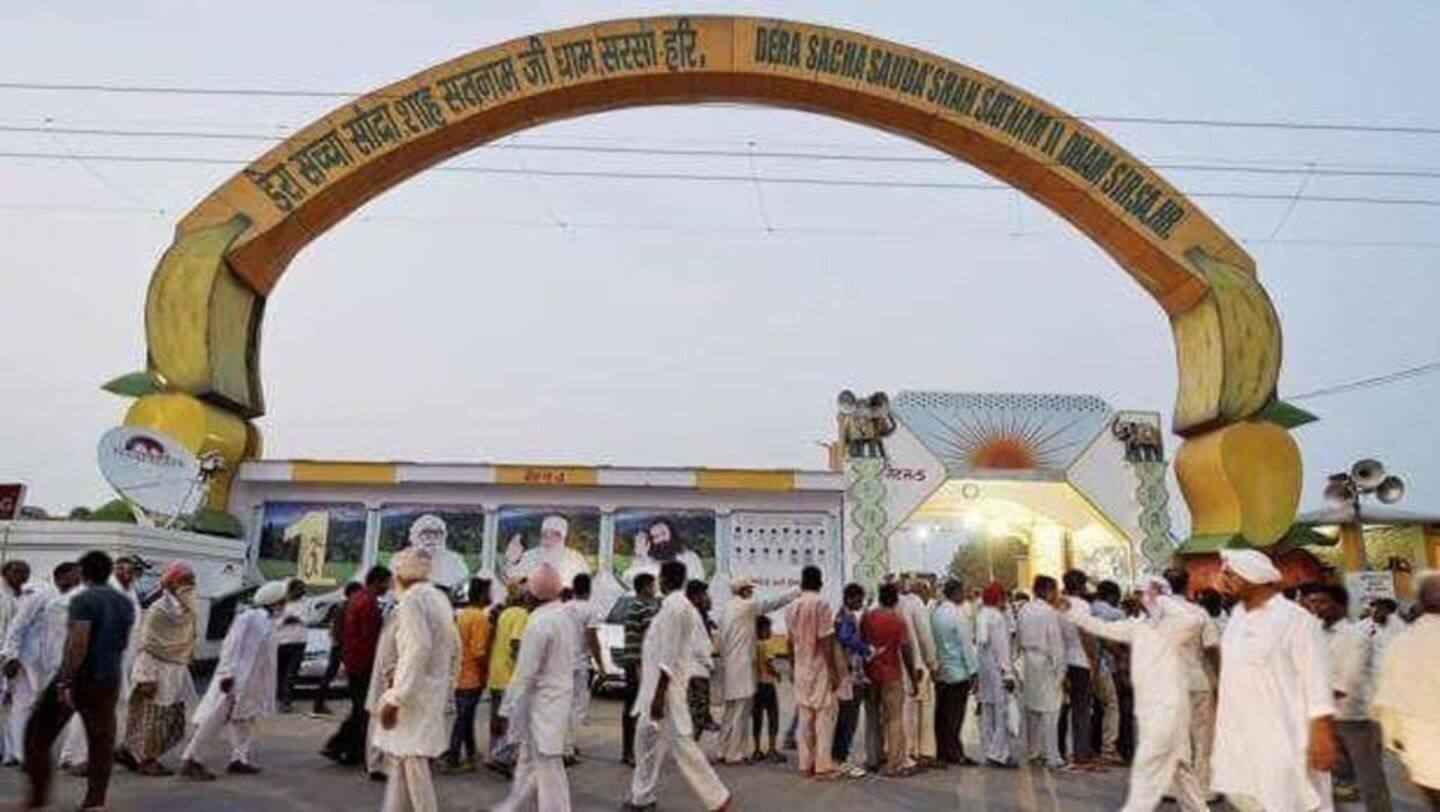 Following Panchkula CBI Special Court's 20-year sentence to Gurmeet Ram Rahim Singh for raping two female followers in 2002, Haryana authorities rescued 18 minor girls from the Dera sect headquarters near the state's Sirsa town. The 18 female disciples would undergo medical examinations. Awarding the sentence, the court called the "guru" a "wild beast" who didn't even spare his "pious" disciples. Know more!
Sirsa Deputy Commissioner Prabhjot Singh's statement
Prabhjot Singh said: "The 18 girls, all minors, said they were happy and did not want to come out. The girls, who come from different areas, said they felt safe inside. We found them healthy. Yesterday, 34 boys were taken out."
Girls taken out from Dera after completing formalities: Sirsa DC
Sirsa Deputy Commissioner Prabhjot Singh said the district officials escorted out the 18 girls, aged up to 18 years, from Dera ashram only after completing all the legal formalities. He said the girls are currently under the supervision of a child protection officer; they would be sent for a medical exam and shifted to juvenile homes at different places in Haryana.
Normal life returns to Sirsa
Prabhjot Singh said: "Internet services have also been restored. Educational institutions and banks have re-opened, and the people are busy in their day-to-day work. However, the army, paramilitary forces and police have been deployed at various areas in the city as a precautionary measure."
Several Dera members sent to their destinations
Speaking about other steps they have taken, Sirsa DC Prabhjot Singh said the district authorities have also sent about 650 Dera members to their respective destinations. Adding peace is prevailing in Sirsa, Singh stated curfew has also been relaxed up to 7:00 PM, except on the roads leading to Dera. There are reportedly 250-300 members left in the new Dera ashram.
Old Dera HQ almost vacated
Officials say the old Dera headquarters is nearly empty. So, the Army and security forces are now deployed at the new Dera HQ. They have set up barricades at a 500m radius from the new ashram. Followers are being urged to leave the premises.