Lockdown 3.0 begins: Know what's allowed and what's not
Lockdown 3.0 begins: Know what's allowed and what's not
May 04, 2020, 10:16 am
3 min read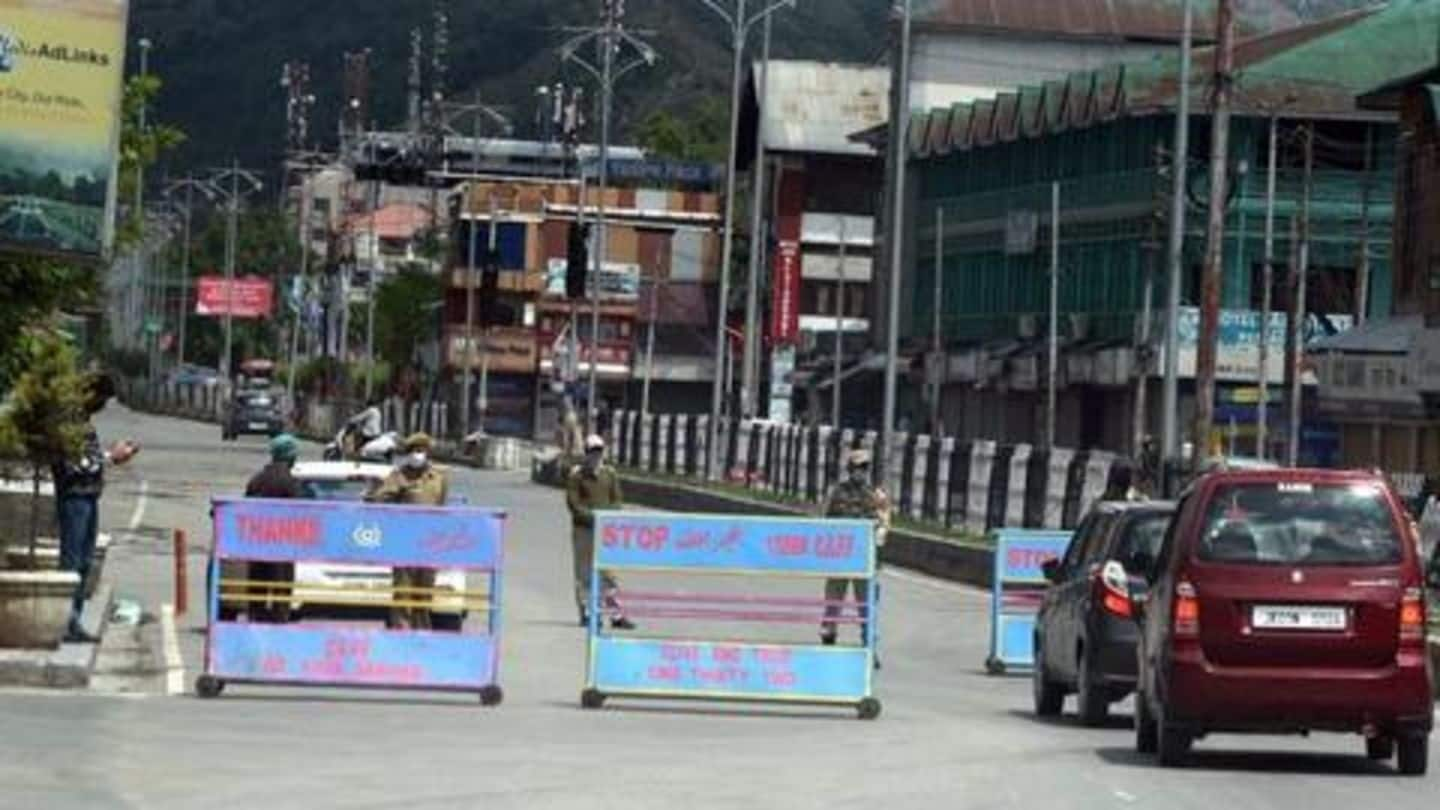 The coronavirus necessitated lockdown, which started pan-India on March 25, entered its second extension today. The extension, announced by the Ministry of Home Affairs last week, will remain in place till May 17. However, to help the fragile economy, the government allowed various services to function and divided the nation into green, red, and orange zones. Here's a cheat-sheet detailing what's allowed, what's not.
Traveling isn't allowed; malls and restaurants are closed too
Among the services that will not be allowed are traveling by air, travel, or bus. Inter-state travel is also prohibited. Metros have been shut too. Traveling is only allowed in special cases, like the ferrying of migrant workers to their home states. Like earlier, educational institutions and all religious places will remain shut. Malls, hotels, restaurants, gyms, and theaters haven't been opened either.
You can't step out between 7 pm and 7 am
Across all zones, people will not be allowed to step out between 7 pm and 7 am. Those aged above 65 and less than 10 have been strictly asked to remain indoors, and so have pregnant women, since they are more susceptible to the viral disease. While medical clinics and OPDs will function in all zones, they will remain shut in containment areas.
Ola, Uber can run in green, orange zones, with restrictions
In green and orange zones, taxis and cab aggregators like Ola and Uber can drive with 3 people. This means that barring the driver, two other people can be allowed there. This service hasn't been extended to the red zone. While two-wheelers can ply with just one pillion rider in green and orange zones, in red zones only the biker can move.
With 'do gaz doori' guideline, liquor stores allowed to open
While liquor and paan shops have been allowed in all zones (except containment areas), vendors have been asked to maintain social distancing at stores. The government allowed liquor stores to function after states said they are running short on money and highlighted that sale of alcohol generates revenue. Salons, spas, and barbershops have been allowed to open only in green and orange zones.
People stand in queue outside liquor shop in Delhi
People line up outside a liquor shop in Laxmi Nagar after Delhi govt allowed sale of liquor in standalone shops, neighbourhood (colony)shops or shops in residential complexes. pic.twitter.com/ADyPE8ZUYQ

— ANI (@ANI) May 4, 2020
Standalone shops allowed; in-situ construction can start
The government has let standalone shops in urban areas to start functioning, but they will remain shuttered in containment zones. As far as construction is concerned, work can begin if laborers are present on the site and don't have to be brought from outside. Self-employed people like plumbers, electricians, and domestic helps can start working but local administration can form rules for them.
E-commerce websites will only deliver essential items in red zones
Only essential goods will be allowed to deliver through e-commerce in red zones, but non-essential items will be delivered in green and orange zones. Barring containment areas, agricultural activities, banks, financial services, couriers, postal services will remain open across zones. Private and non-core government offices can function in green and orange zones; and with a 33% strength in red zones, that are not hotspots.
Harsh Vardhan said India is on path of success
Union Health Minister Harsh Vardhan asked Indians to observe the the two-week extension in "letter and spirit" while assuring that the country is on the path of success. Yesterday, Delhi Chief Minister Arvind Kejriwal, in a press conference, said the lockdown can't keep getting extended as it has economic ramifications. We just need to be prepared to live with COVID-19, he underlined.