India-US talks: Is an 'Asian NATO' on the cards?
India-US talks: Is an 'Asian NATO' on the cards?
Written by
Shiladitya Ray
Sep 07, 2018, 05:55 pm
2 min read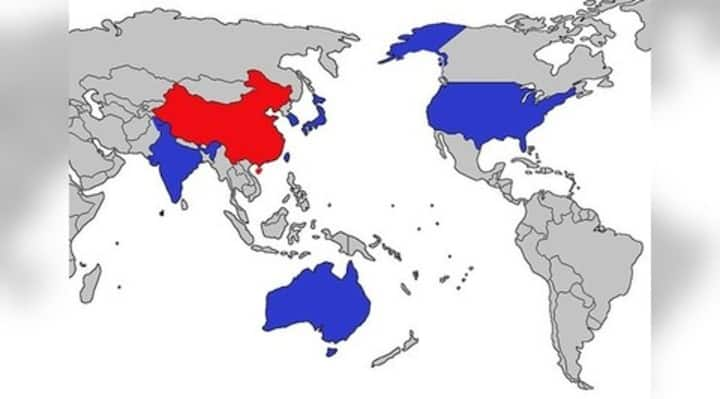 The signing of the defense communication agreement between India and the US yesterday marks a significant development in India-US relations. The agreement signed, COMCASA, is one of the four foundational agreements that the US signs with its allies. Notably, India already has two other major pacts signed with the US, and COMCASA could mark the start of something like an 'Asian NATO'. Here's more.
The three defense agreements India has with the US
In 2002, India and USA signed the General Security of Military Information Agreement, that focuses on safeguarding crucial information shared by the US military and Indian defense firms. Then, in 2016, the two countries signed the Logistics Exchange Memorandum of Agreement, which gives both countries access to mutually designated military facilities for refuelling and replenishment. COMCASA marks the third pillar in Indo-US defense ties.
COMCASA gives India access to previously unseen defense access
COMCASA essentially ensures interoperability in military communication between the two countries. According to ToI, this could effectively translate to secure communication devices being installed in defense equipment bought by India. Additionally, COMCASA enables India to procure high-end spying equipment like armed surveillance drones, and also gives India access to secure US military communication links, such as Link 16, originally designed for NATO use.
Asian NATO could act as a bulwark against China
It's worth noting that the US has similar agreements with Australia, Japan, and South Korea in the Indo-Pacific region, and the new agreement might pave the way for an 'Asian NATO' that could act as a bulwark against increasing Chinese presence in the region. Earlier, China had questioned Indo-US agreements, and the possibility of an 'Asian NATO' is unlikely to sit well with Beijing.